Cake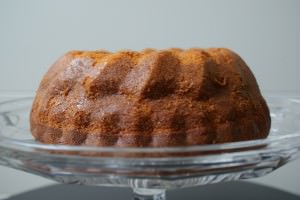 250 gr (zero lactose) butter at room temperature
250 gr flour (for the gluten free mix see above)
1 tsp bicarbonate soda
10 gr (gf) baking powder
4 large eggs
250 gr granulated sugar
100 gr (soy) yogurt
Preheat the oven to 180°C.
Grease a bundt (or normal) cake tin with some butter or oil.
Mix the egg yolks with the sugar until whitened and the texture of mayonnaise.
Mix in the butter and the flour, baking powder and bicarbonate soda.
Gently fold in the yogurt.
Whisk the egg whites until thick and fluffy an gently fold them trough your mixture. Gently because you don't want to lose the air.
Pour the mixture in the cake tin and put in the oven for 45 minutes. If the cake darkens on top just cover it with a baking sheet. You know when your cake is ready if you put a knife or needle in the middle and it comes out clean.
Let the cake cool for half an hour before turning it on a cooling rack to cool off even further.
Enjoy!