Scallops, King Crab and Avocado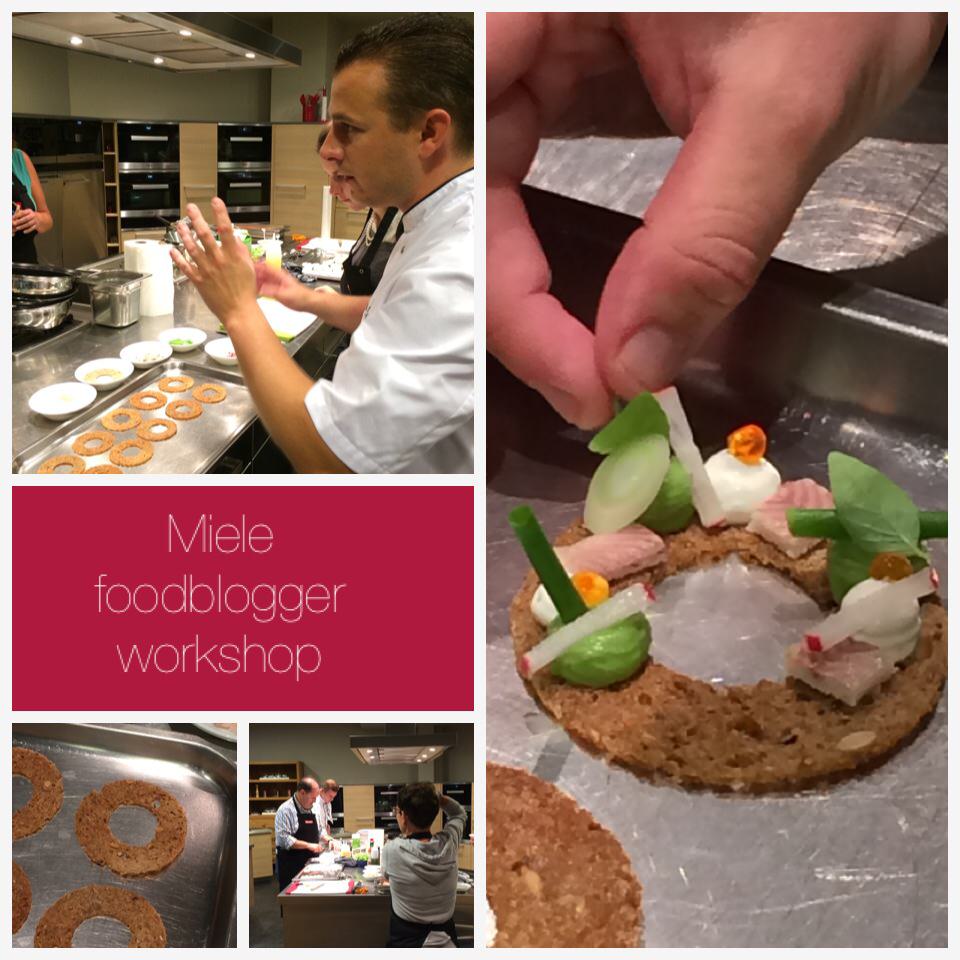 FLAN
200 gr (zero lactose) milk
100 gr crustacean stock
8 gr horseradish paste
3 leaves of gelatin
CREME OF AVOCADO
5 avocado's
Hand full of fresh spinach
20 gr of Chardonnay vinegar
Pepper & salt
Cayenne pepper
2 leaves of gelatin
100 gr (zero lactose) cream
Pinch of sugar
CRAB SALAD
120 gr fresh king crab – +/- 4 crab legs
20 gr mayonnaise
1 shallot, chopped
1 tsp chopped parsley
Pepper & salt
Lemon juice to your liking
Scallop
8 bay scallops
Pepper & salt
Olive oil
Lemon juice
BREAD
400 gr (gf) brown bread
Groundnut oil (arachide)
Sea salt
FINISHING
20 gr smoked eel
100 gr sour cream (or dairy free mascarpone)
3 gr horse radish paste
FLAN
Cook the milk with horse radish and crustacean stock and gelatin.
Pour in a large baking tray and let cool down and stiffen.
CREME OF AVOCADO
Mix the avocado with the spinach and the chardonnay vinegar in your kitchen robot or mixer.
Soak two leaves of gelatin in some cold water.
Mix them with a tablespoon of cream.
Add the rest of the cream and whisk the cream and gelatin.
Add the cream to the avocado mixture until you have a smooth crème.
Season with pepper, salt, cayenne and a little bit of sugar.
CRAB SALAD
Steam the crab legs for 10 minutes at 85°C.
Let the crab legs cool down, take out the meat (120gr).
Mix the crabmeat with mayonnaise and 20 gr of the crème of avocado.
Add the chopped shallot and parsley.
Season with lemon juice, pepper and salt.
SCALLOP
Cut the scallop in thin slices like carpaccio.
Marinate them with olive oil, lemon juice, pepper and salt.
BREAD
Cut fine slices of the bread
Cut out little rounds out of the bread with a garnish ring and sprinkle them with sea salt and groundnut oil.
Place hem between two baking mats and put a baking tray on top of the bread slices so they don't curl in the oven.
Bake for 7 minutes at 190°C.
You can skip this step and simply make croutons if you like.
FINISHING
Cut out rounds of 9cm from the horse radish flan.
This is the base on your plate.
Spoon some crab salad on top of the flan.
Arrange the scallop Carpaccio on top of the crab salad.
The crusty bread come next.
Finish with little pieces of smoked eel.
Mix the sour cream with horse radish and spray some of this mixture next to the eel.
Finish with a little crème of avocado.
You can add some salmon eggs, water cress and little pieces of radish.
Recipe by
Must Be Yummie
at https://mustbeyummie.com/scallops-king-crab/