Thai flavored Mussels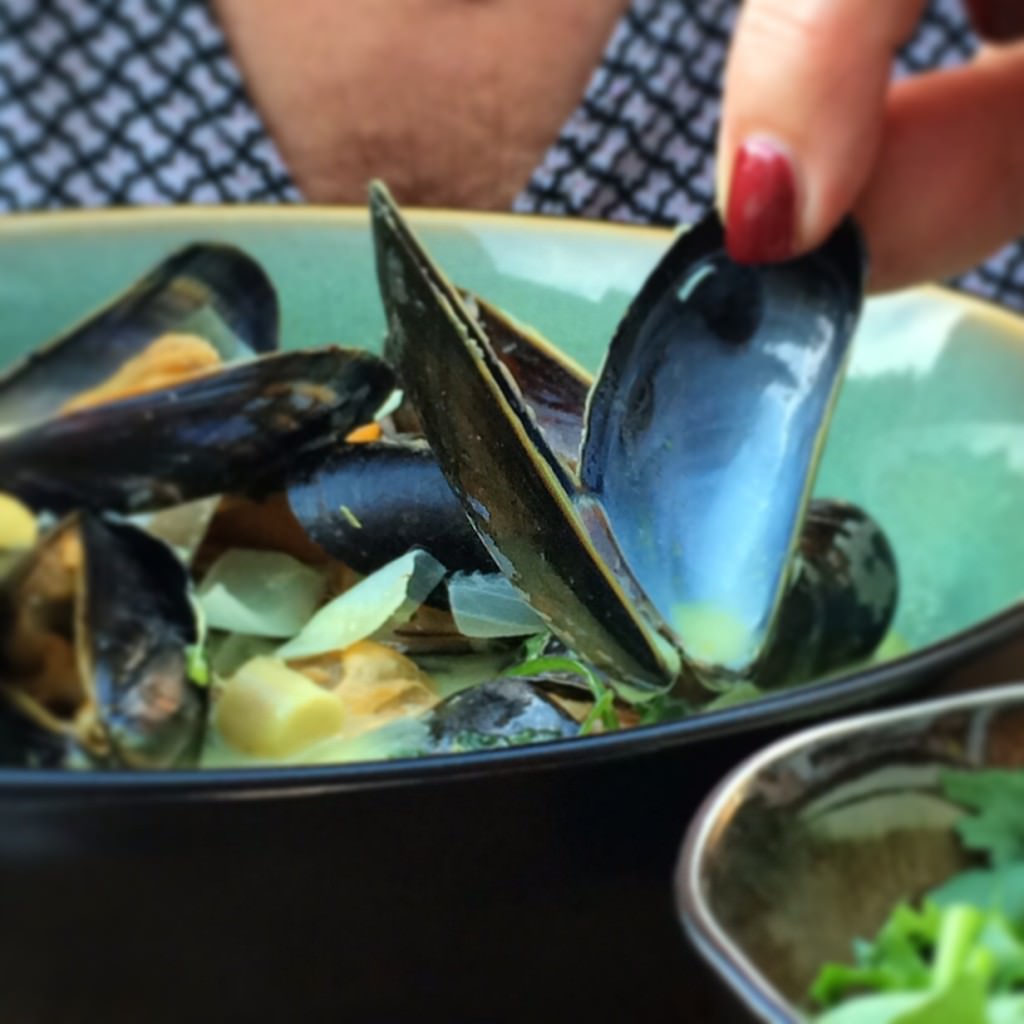 2 kg mussels
1 red pepper, thinly sliced
2 hand fulls of cilantro (coriander)
400 ml of coconut milk
100 ml of white wine or vegetable stock
2 stems of lemon grass, chopped
20 grams of fresh ginger, minced
2 cloves of garlic, sliced
1 tbsp coconut oil
1 white onion, chopped
2 large carrots, chopped
Heat the oil in a large skillet and bake the garlic, onion, carrot, lemon grass and ginger for 2 minutes.
Add the mussels, red pepper and half of the cilantro. Stir well.
Add coconut milk and wine or vegetable stock.
Cover and let this simmer for 10 minutes or until the mussels are open. Stir once in a while or shake your cooking pan if you want to develop nice arm muscles.
Serve with rice or bread.
Enjoy!