Roasted Tomato Soup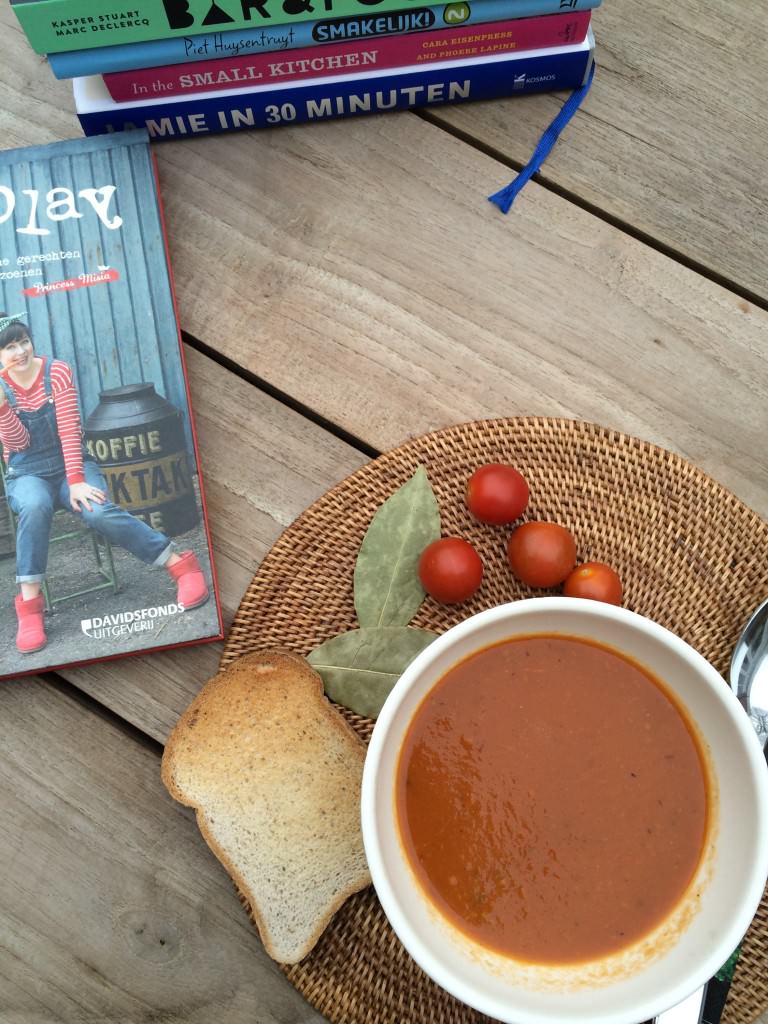 1,5 kg organic tomatoes, quartered and peeled (you can also use cherrie tomatoes but then you won't need to add extra sugar)
1 large onion, sliced
1 big bunch of garlic, the tops sliced of (or 5 garlic cloves peeled and chopped)
1 tbsp brown sugar
2 tbsp olive oil
1,5 l vegetable stock (or water and 3 cubes)
2 bay leaves
2 tbsp tomato paste
½ tsp black pepper
½ tsp sea salt
2 hand full fresh basil, chopped
Preheat your oven to 220°C.
Spread the tomatoes and onion on two baking sheets you covered with baking paper.
Sprinkle with sugar, salt and pepper.
Put the garlic on the side of one baking tree, or put the separate cloves with the other vegetables.
Drizzle with olive oil and roast in the oven for 40 minutes.
Place the roasted vegetables in a large skillet with cover and add the stock, tomato paste and bay leaf.
Let this cook and the reduce the heat and let it simmer for at least 30 minutes.
Take out the bay leaves and transfer to a blender. Mix well until you have a smooth soup. This goes best in little batches.