Semi Veggie Burger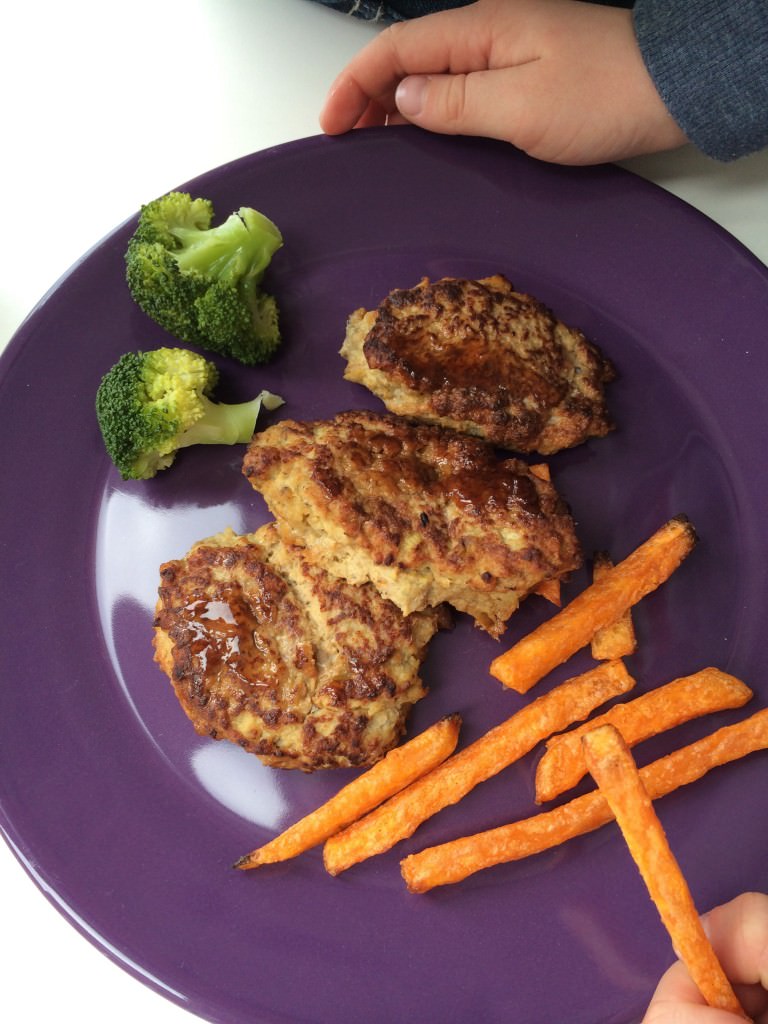 Recipe type:
Meat & Veggie
2 leeks, washed en sliced in small pieces
500 gr ground veal (gf)
a pinch of salt
a pinch of pepper
2 eggs
2 to 3 slices of (gf) bread, mixed to crumbs
yakitori marinade by Kikkoman (or home made with Tamari soy sauce for the gluten free version)
some vegetable oil to bake your burgers
Start by steaming (you can cook them too, but I prefer steaming for the taste) the leeks until tender.
Mix the leaks in your blender until you have a smooth puree.
Blend the veal, leek puree, pepper, salt, eggs, and bread crumbs until you have a smooth mixture.
You might want to add some extra breadcrumbs, but don't fear if your mixture looks to liquid, while baking, the burgers will become much more firm.
Heat some oil in a frying pan and make small burgers by scooping about 1 big tablespoon of veal-leek mixture into your pan. Repeat until you have a batch of 5 (or more if you have a larger pan). Bake them for about 3 minute until golden and then gently flip them over.
Drizzle with the yakitori glaze and bake for 3 to 4 more minutes.
Keep all your bake burgers warm in the oven at 140°C for about 15 minutes or just stack them on a rack and heat them for 15 minutes later on. It is ok if your burgers isn't completely firm once it comes out of your pan, this will happen in the oven.
Serve with home made mayonnaise (I add some soy sauce and cilantro to mine) and roasted vegetables or rice or fries.....
Enjoy!
This recipe is adapted from Yotam Ottolenghi and Sami Tamimi's Beef Burgers.