Lime cake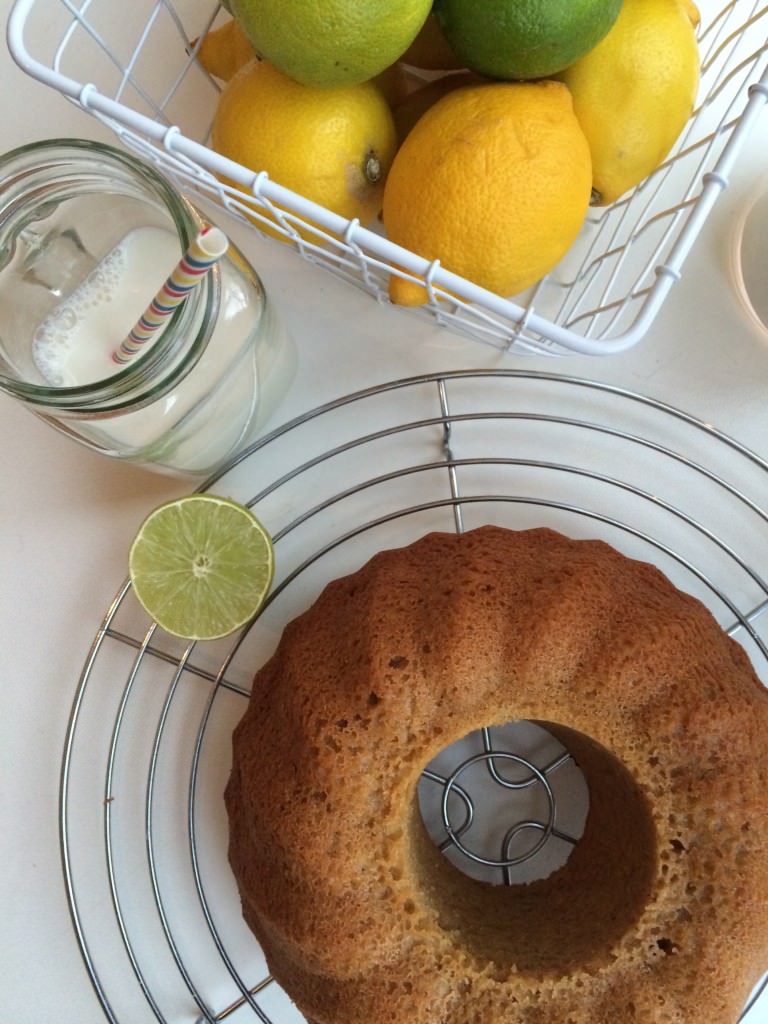 3 eggs
14 gr vanilla sugar
2 limes – juice and zeste
200 gr mascobado sugar
250 gr gluten free flour + 2 tsp of (gf) baking powder
4 tbsp Alpro Mild & Creamy
150 ml coconut oil
Preheat the oven to 180°C.
Split the eggs and whisk the egg whites until stiff.
Beat the egg yolks with the mascobado sugar until creamy and the mass has doubled.
Add the flour and Alpro Mild & Creamy and blend well.
Melt the coconut oil and pour into your mixture. At the end mix in the lime zeste and start with 2 tbsp of lime juice. Add more to your liking if you want the cake to be more sour. Taste the batter but keep in mind that the cake will taste less sour than your batter.
Grease a bundt cake tin with some coconut oil and pour in the batter.
Bake for 35 minutes and check then if your cake is ready by sticking a knife in the middle of your cake. When it comes out clean, your cake is ready.
Enjoy!