Oatmeal meets pancake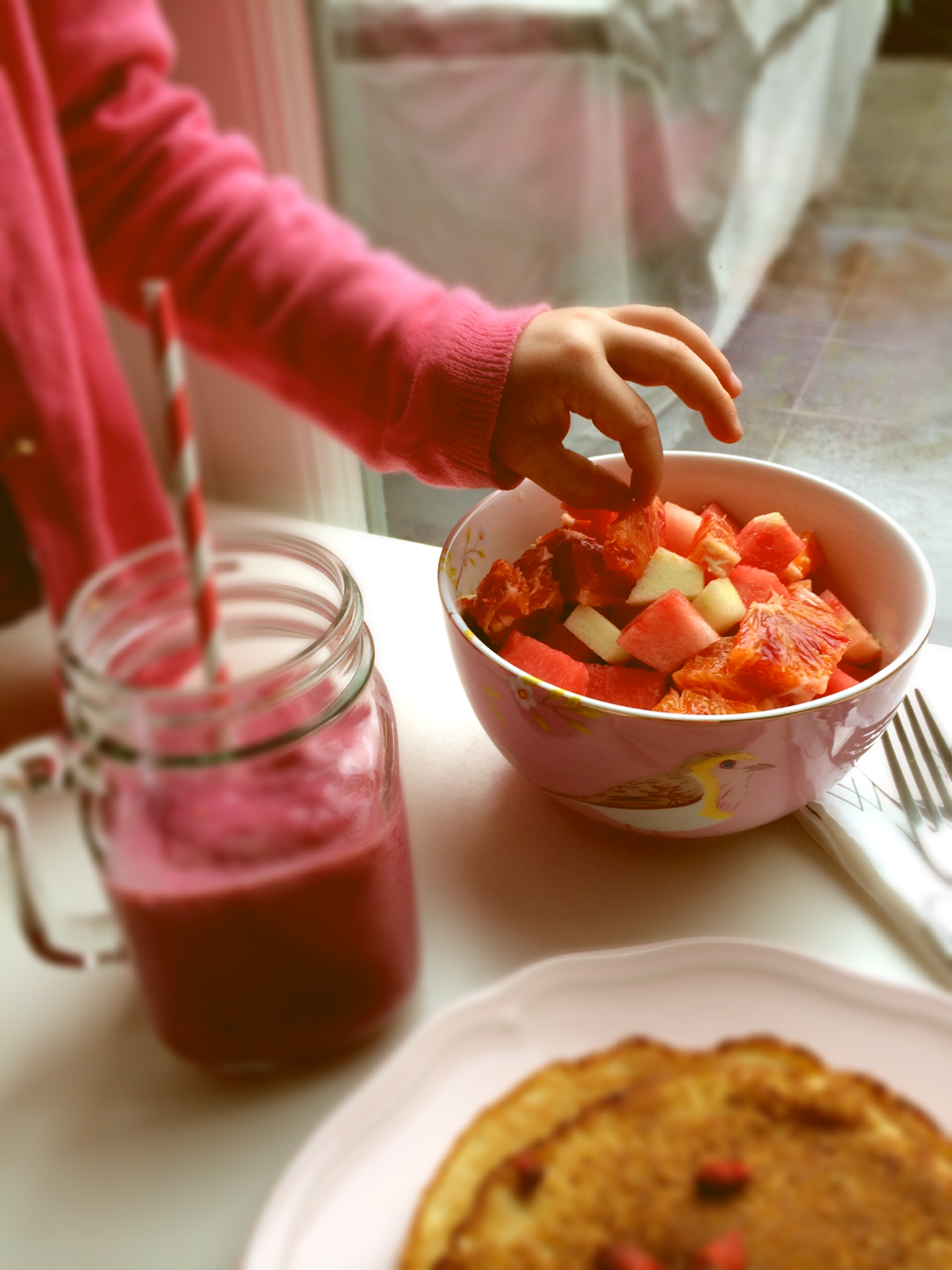 -160 gr (gf) oat flakes (I use oatmeal from Bauckhof)
- 400 ml soy milk or other ( plant based )milk
-100 ml water (or milk)
-4 eggs
- optional 2 tbsp maple syrup
- coconut oil for baking
Mix the oat flakes to a fine powder like substance in your blender.
Add the other ingredients and mix well. Let the mixture rest for 5 minutes.
Heat some oil in a pan and start baking small crêpes. You can choose to make your pancakes thicker like American pancakes but we prefer the thinner version, more like French crêpes.
When the batter had dried out on top, flip your pancake and bake them further. You must flip them gently because they are a little fragile, especially the thin version.
Enjoy!