Caprese Quiche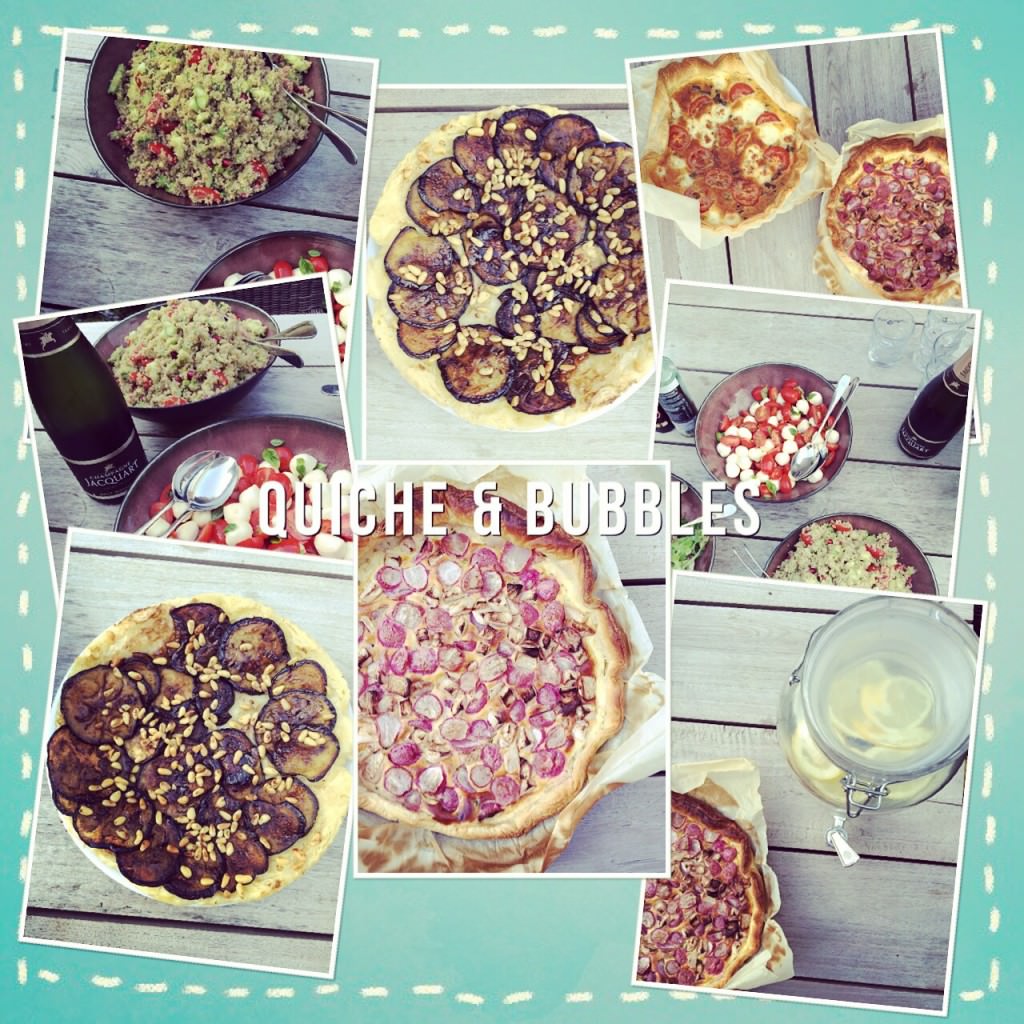 1 package of small mozzarella balls
3 eggs
250 ml of (dairy free) cream
20 cherry tomatoes or 3 Roma tomatoes sliced
Fresh basil
Pepper and salt
1 package of (gf) puff pastry
Take the puff pastry 30 minutes before use out of the fridge, it will be much easier to handle.
Preheat your oven to 180°C.
Spread the puff pastry in a baking tin and use a fork to make little pinches in the dough.
Add the mozzarella, tomatoes, chopped basil and season with pepper and salt.
Whisk the eggs with the cream and add it to the quiche.
Bake for 40 minutes. Let the quiche cool down for a few minutes before taking in out of the baking tin. Serve with a green salad. Enjoy!