Coconut Granola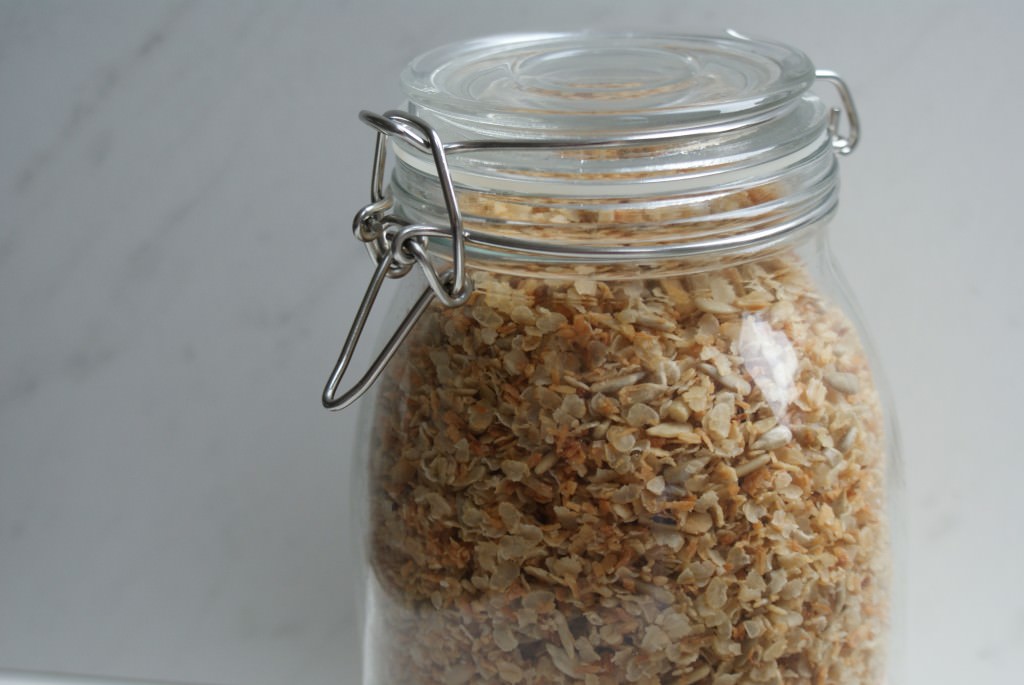 500 gr rice flakes
200 gr rolled oats
200 gr shredded coconut
4 tbsp sunflower seeds
4 tbsp coconut oil - melted (I love the coconut oil from Albert Heijn because it has a distinct coconut flavor)
7 tbsp maple syrup (or one or two more to your liking)
Preheat the oven to 150°C.
Cover a baking tray with baking paper.
Toss all the ingredients together and keep tossing for about two minutes until all the flakes are coated with the oil and maple syrup.
Pour the mixture on the baking tray and spread it out evenly.
Bake the granola in the oven for about 40 to 45 minutes. Check the granola regularly so that it doesn't burn and bake evenly. The color needs to be golden.
Enjoy!