Pink Cupcakes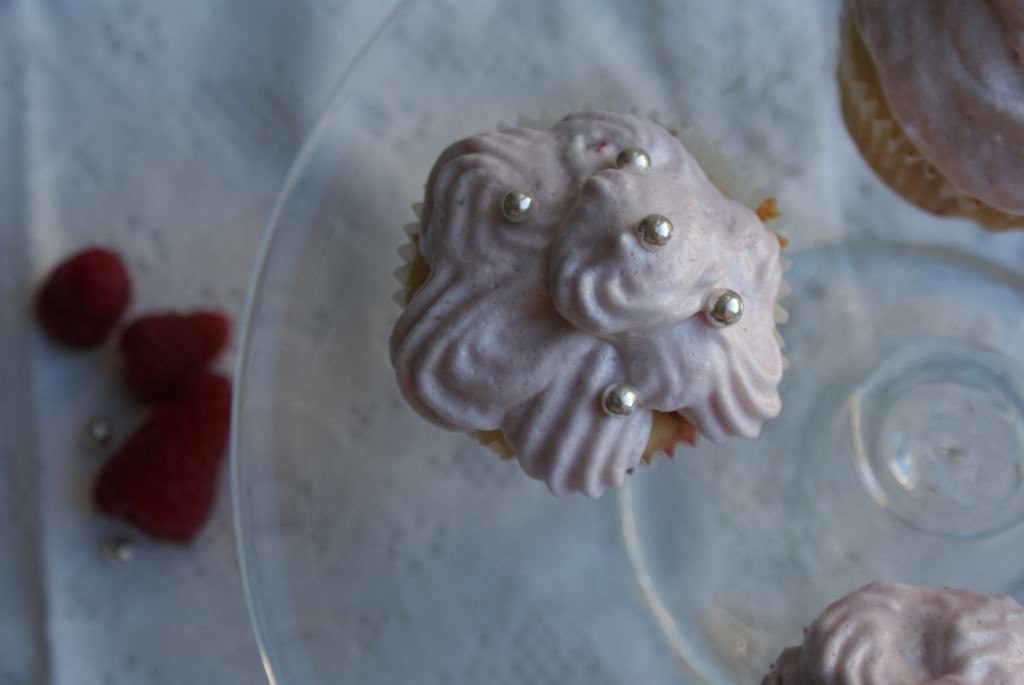 200 gr (gf) flour
200 gr white sugar
2 tsp (gf) baking powder
100 gr butter at room temperature (I used Valio)
2 eggs
125 ml (plant based) milk
1 tsp vanilla extract
1 tbsp sparkling water
24 frozen raspberries
Frosting:
2 egg whites
50 gr white sugar
1 tsp vanilla extract
2 tbsp raspberry coulis or food coloring
Preheat your oven to 175°C.
Mix the flour, sugar, baking powder in a large bowl and add the eggs, butter and milk. Add the sparkling water.
Prepare a baking pan for normal size cupcakes with 12 cupcake liners.
Fill the cupcakes with the dough and then add 2 raspberries per cupcake. Press them lightly into the dough. You can use more to your liking.
Bake the cupcakes for 20 minutes and let them cool down completely before you decorate them.
Start with the frosting when you are going to eat the cupcakes. Since it is a meringue frosting it can get your cupcakes very sticky.
Add the sugar and vanilla extract to your egg whites and heat this au bain marie until the sugar has completely dissolved.
Whip the egg whites for at least 10 minutes and then gently fold in the coulis. Decorate the cupcakes to your liking and eat them within 2 hours.
Enjoy!