Tata's Flan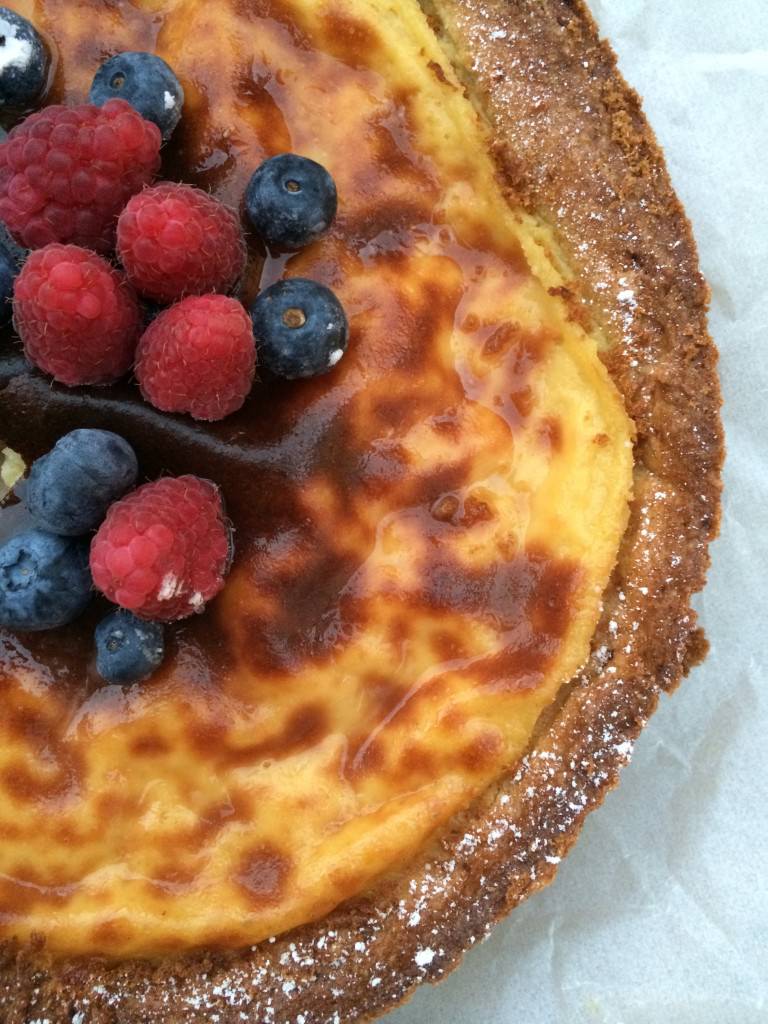 For the dough:
230 gr (gf) flour
100 gr white sugar
95 gr coconut oil (melted) or margarine
2 eggs
For the filling:
125 gr white sugar
1 package vanilla sugar or 1 tsp vanilla essence
30 gr (gf) flour
3 eggs
500 ml plant based milk
Start by preparing the dough. Mix all the ingredients together and knead well. You will obtain a sticky dough. Wrap it in plastic foil and store it in the fridge for at least an hour.
Grease a spring cake thin and sprinkle some (gf) flour in the tin, then take out the dough. Cut up the dough in slices and spread them evenly in your cake tin and out onto the sides. The first time you do this it will be a bit difficult but I use this technique now a lot for quiches and tarts. I have seen Jamie Oliver doing this in one of his shows and use it ever since.
When your dough is evenly spread out in the thin, use your fingertips to really have every bit of the tray covered. It is ok if it isn't all equally smeared out, just make sure that there isn't to much in the corners or the result will be very heavy.
Once you have done this, put it back in the fridge and let it rest some more.
Preheat the oven to 180°.
Now start by heating the milk, watch out it doesn't over cook.
Whisk the eggs and sugar in a small pan and then add the flour. When all is nicely blended add the milk and mix well. Let this mixture cook for a couple of minutes while you continue to stir. When it thickens you can take it of the fire (after 3 minutes approx.) and pour this mixture on the dough.
Now all that is left is baking this super yummie flan tart for about 45 minutes.
Enjoy!