Nutty Candy Balls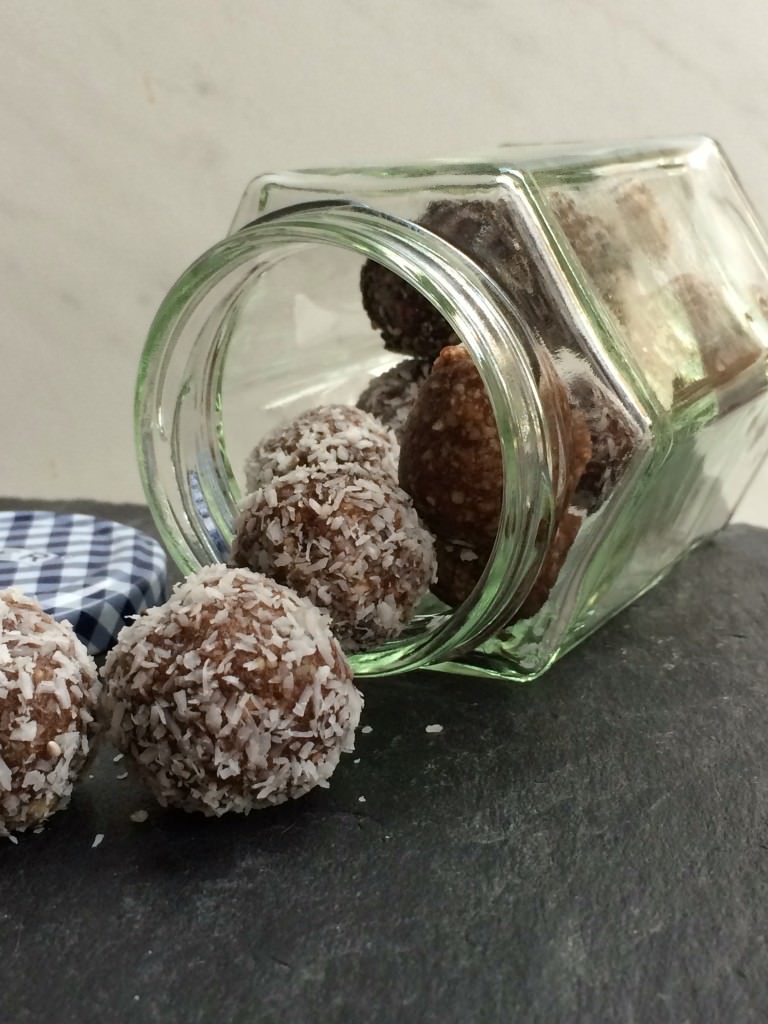 100 gr cashews and almonds
80 gr pitted dates
1 tbsp maple syrup
1 tbsp virgin coconut oil
1 tbsp rolled oats
1 tsp vanilla extract
1 tbsp cacao powder
shredded coconut, sesame seeds, chia seeds to your liking for decoration
Grind the nuts and oats in a food processor until you have a coarse kind of nut flour.
Add the dates, coconut oil, maple syrup, vanilla extract and cacao powder and mix all ingredients together.
You can do this in a blender, but I think it is too sticky. I loose a lot of the paste when I use a blender.
Knead for a minute and then chill the mixture for 10 minutes in the fridge.
Take the mixture out of the fridge and roll little candy balls. I use a teaspoon of mixture per ball.
I you like you can roll the balls through shredded coconut, sesame seeds, chia seeds or cacao nibs.
Store the balls in the fridge or freezer.
Enjoy!
Serving size:
24 candy balls