Dosa - Indian pancakes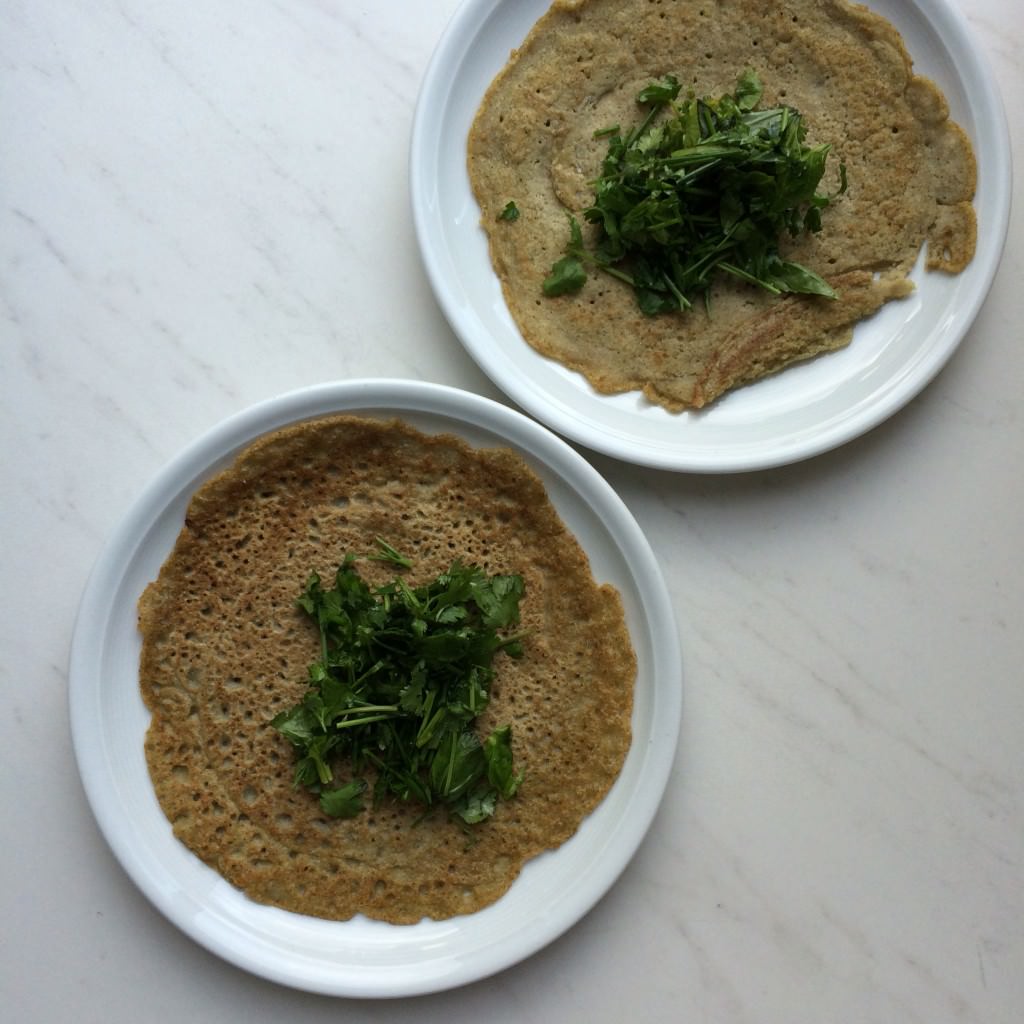 250 gr green dried lentils
250 gr basmati rice
2 cloves garlic
olive oil for baking
pepper and salt for seasoning
Take large bowl and add the lentils and the rice. Add filtered water until all is covered.
Let this soak for overnight.
Rinse the rice and lentils and then pour them in a blender. Add pepper and salt and the peeled garlic. Add water so that the mixture is just covered. Blend well until completely smooth. This takes about 4 minutes. If the batter is still too thick just add some extra water.
Heat the oil in a non stick pan and start baking the dosa's. At first it is a little difficult to find the right thickness. I used ¾ of a ladle in a big pan but you can use more or less. Our dosa's were like thin pancakes. You have to be patient and make sure the batter has dried out before flipping the pancake.
Enjoy!