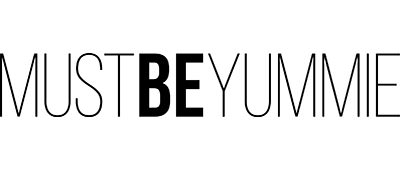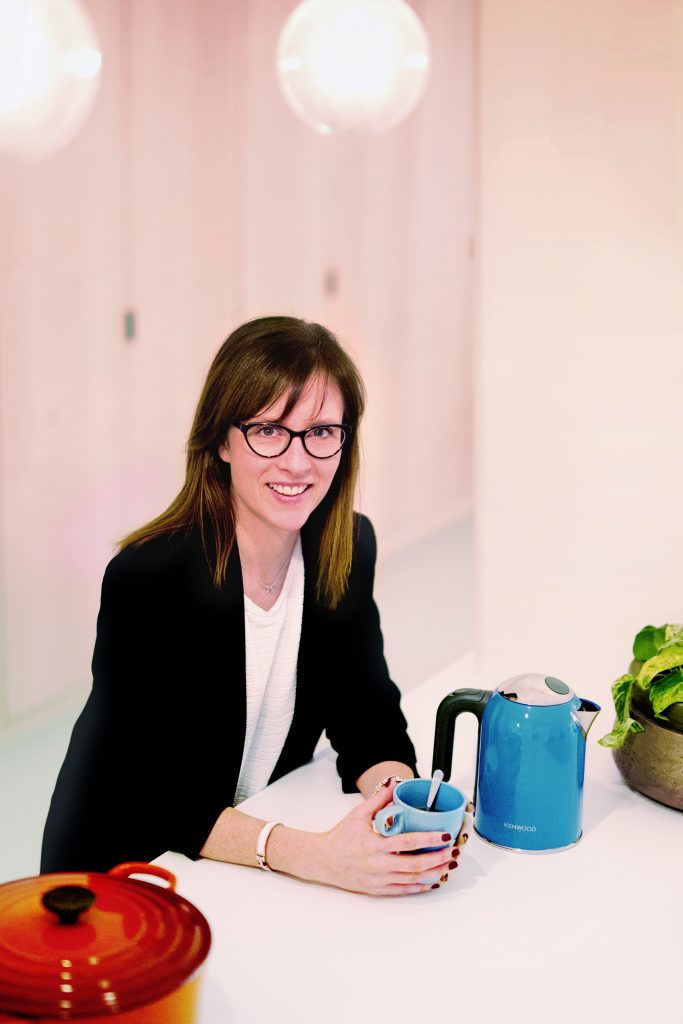 Mijn naam is Alexia, een thirtysomething (ok, ja bijn fortysomething…) uit Antwerpen. Op mijn blog Must Be Yummie deel ik graag gezonde gerechten (lactose en glutenvrij) voor het hele gezin. Ik ben getrouwd met Matthieu aka Mr. Husband – een golfer, een  coureur, een geboren reclameman en bovendien een superpapa van Jérôme, een kleine krullenbol die graag mee in de keuken staat en Valentine een mini prinsesje dat eigenlijk alleen maar rood fruit, boontjes, pizza, ijsjes en frietjes lust (dat belooft). Spijtig genoeg mag mijn man geen gluten eten en zijn de kinderen en ikzelf intolerant voor lactose. Wat een combinatie!
Koken en kookboeken lezen zijn mijn favoriete bezigheden en dan vooral die moeilijke recepten zo eenvoudig mogelijk interpreteren en er een gluten- en/of lactose vrije versie van maken. Soms echt een uitdaging.
In het dagelijkse leven ben ik druk bezig als recruiter en mama van twee en ik weet dat het niet altijd gemakkelijk is om na een lange dag nog verse gerechten op tafel te toveren. Ik probeer dan ook zoveel mogelijk gemakkelijke en gezonde gerechten te bereiden die ook nog lekker zijn.
Reizen en de lokale specialiteiten uitproberen zijn nog altijd één van mijn favoriete bezigheden maar met de kids kom ik daar iets minder toe…Gaan eten en gasten uitnodigen, ook altijd een fijne bezigheid. Bij veel van mijn vriendinnen geeft dit stress, ik vind het juist ontspannend…lijstjes maken, boodschappen doen, koken en dan genieten….
De laatste jaren ben ik me bovendien meer een meer aan het verdiepen in gezond eten, de juiste combinaties, seizoengroenten en -vruchten, lactose vrij, glutenvrij….
Ik vind het heel belangrijk dat kinderen ook van jongs af aan de gewoonte hebben om gezond te eten.
Granola als ontbijt, nootjes als snack, quinoakoekjes in de brooddoos, havermoutpannenkoeken. Ze lusten het allemaal, probeer maar eens …Een gezond evenwicht met de occasionele boterham met Nutella of het lekkere zakje chips.
Op mijn blog deel ik een combinatie van gezonde, snelle, gemakkelijke en vooral lekkere recepten met hier een daar wat info over mijn whereabouts.
Ik kook en eet heel graag, liefst ook gezond maar het belangrijkste is…it must be yummie!
Must be Yummie
Alexia Stevens
Duffelsesteenweg 83
2550 Kontich
+32 477 54 34 15
Let me present myself. My name is Alexia, I am married to Matthieu a golfer, biker and born entrepreneur and on top of that, Mr Husband is the super dad of Jérôme, my little curly chef who adores Wout Bru and Valentine, our little singing and dancing princess that only likes green beans, pizza, burgers, pasta and red fruits. Quite a challenge for a mom into healthy food.
I love to eat, cook and read cookbooks and I especially tend to invent an easy version of complicated recipes. When we are on holiday I love visiting local food stores, markets and I try to find and buy local specialties to experiment with at home. What I also love is to entertain, have friends over for an aperitif, dinner, barbecue and sometimes even a great brunch. For some of my friends this is pure horror and stress, I just love it! Also eating out is a nice pastime of me and Mr Husband, so occasionally you will find some restaurant reviews.
Lately, because of health issues, I have been focusing on healthy eating: seasonal products, gluten free, dairy free and sometimes even sugar free. I think it is important to eat healthy and share this with your kids. As a working mom of 2 I know it can be a challenge to prepare fresh and healthy meals and snacks for your kids but once you try it you'll see it is not that hard: granola or oatmeal pancakes for breakfast, roasted nuts as a snack, quinoa patties for lunch…just try it out and find out what your kid likes. From time to time a sandwich with yummie Nutella is ok, balance is the key!
What you will not find on this blog are recipes with cheese -dairy free remember, and off course there is the little fact that I just can't stand the smell of cheese, horrible! The only cheese I occasionally consume is mozzarella. I hope to be able to share some of my healthy, easy and quick recipes with you as well as some information on restaurants and the occasional travel tips. The most important thing is that it Must be Yummie!
You can always send me a mail: alexia@mustbeyummie.com
Must be Yummie – Alexia Stevens
Duffelsesteenweg 83
2550 Kontich
België
+32 477 54 34 15