If you are still trying to figure out what to do this weekend, I might just have the answer…go to Antwerpen Proeft and try on some great dishes by Antwerp's finest chefs & restaurants: The Jane, Graanmarkt 13, Cuichine, Chez Bru, L'Epicerie du Cirque, 't Zilte, Radis Noir…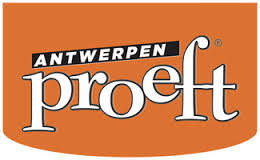 Starting Thursday May 14th at the Waagnatie in Antwerp you will be able to try out some great dishes. Click here to find the list of the restaurants and the dishes they are preparing for you.
I went last year and it was just great. An amazing view, great food and even better company!
You can order your tickets online now and get some great advantages.
– 1. A ticket doesn't only give you an entrance to the festival but also a welcome drink.
– 2. You get a coupon for a free aperitif at one of the participating restaurants valid as from May 18th.
– 3. You can win a dinner for 2 at any of the participating restaurants.
– 4. You can also enroll for the AEG Cooking Club. Participation and ingredients are free.
– 5. The Kenwood theater with its live on stage and demonstrations and masterclasses is available for you.
FYI kids (until age 16) have a free entrance.
The pricing is very fair: you pay with coupons (1,25€ per coupon) and every dish is priced between 5 and 7,5€. Can you imagine? A dish from The Jane at this price. Just add one of Graanmarkt 13 and 't Zilte while you are at it. And...E N J O Y!
So? Have I convinced you yet?
I will be there on Saturday. See you there!
www.antwerpenproeft.be