Recently the team from well-known Knokke restaurant Cuines 33 opened a grill restaurant – hence the name Brasa– in the same street. I was really curious about this new place and last week we finally got to go there with some friends after a beautiful day at the beach. The perfect ending of a perfect day.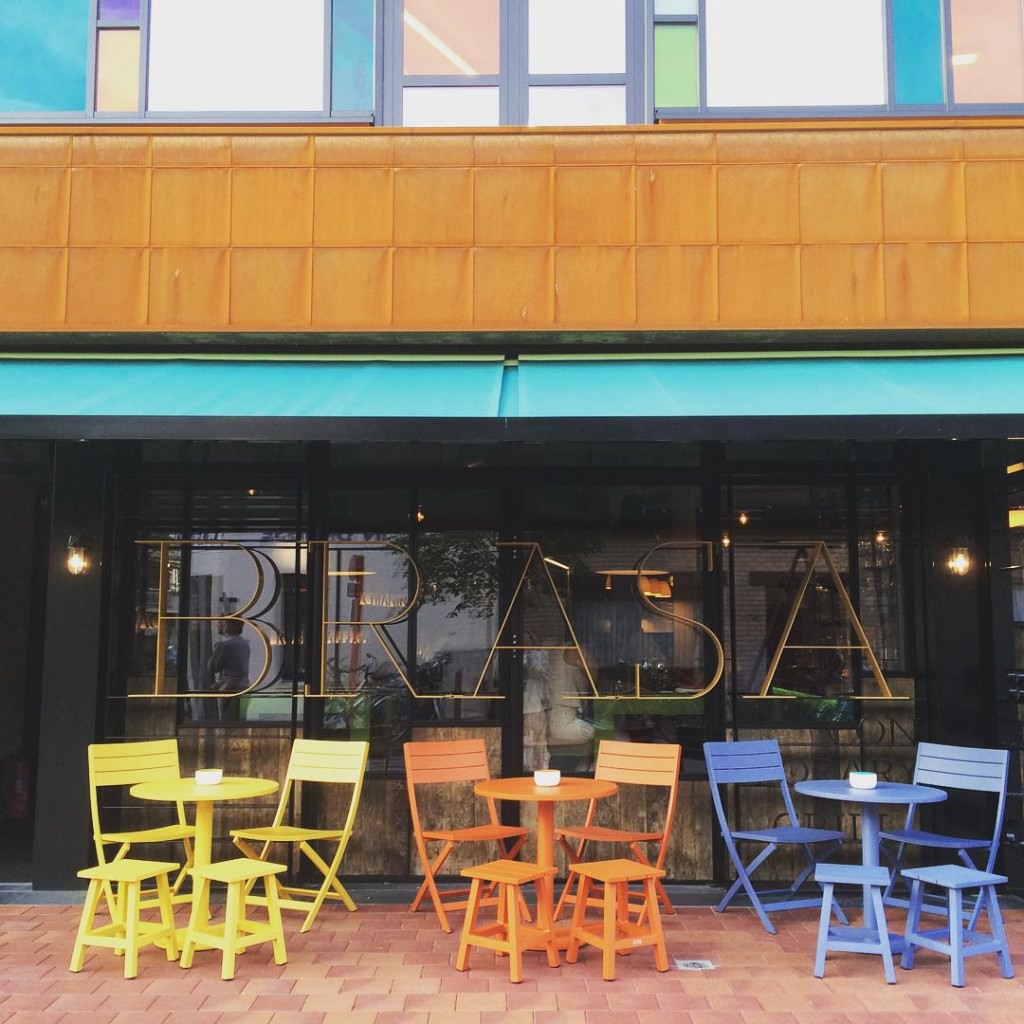 I really liked the industrial city interior, something I've seen a lot in cities like Antwerp, Brussels, New York… but never in a beach resort such as Knokke. Restaurant interiors tend to more classical here.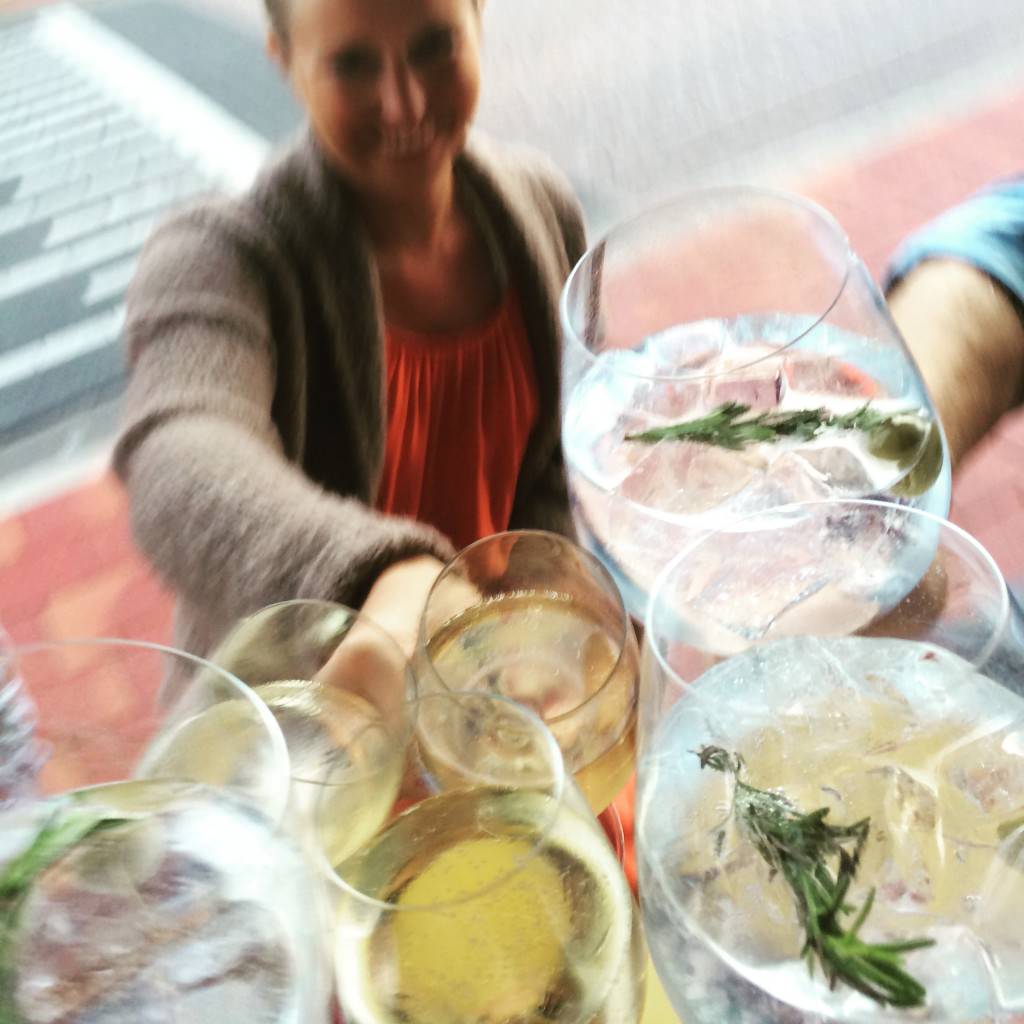 The card is quite simple, no culinary experimenting here. Brasa offers a wide selection of dry aged meats such as Simmental, Chianina, Hereford and 'le nec plus ultra' Wagyu.
For starters there are delicious mussels – tried and approved- grilled gambas, grilled mackerel or classics such as carpaccio or beef tartar.
For our mains we opted for a combination of Simmental, Hereford and Rubia Gallega roasted to perfection. The Hereford was the best of the three to our surprise. Unfortunately you need to order every side (potatoes, French fries, salad, corn cobb, sauces…) as an extra which adds to the bill.
The patata canarias were very yummie, the French Fries on the other hand were too fat and slick. The salad was ok, the big disappointment was the grilled corn, I really love to eat this but at Brasa it is served is some kind of creamy sauce. Not my cup of tea.
For dessert our waiter suggested roasted pineapple. In one word…DIVINE.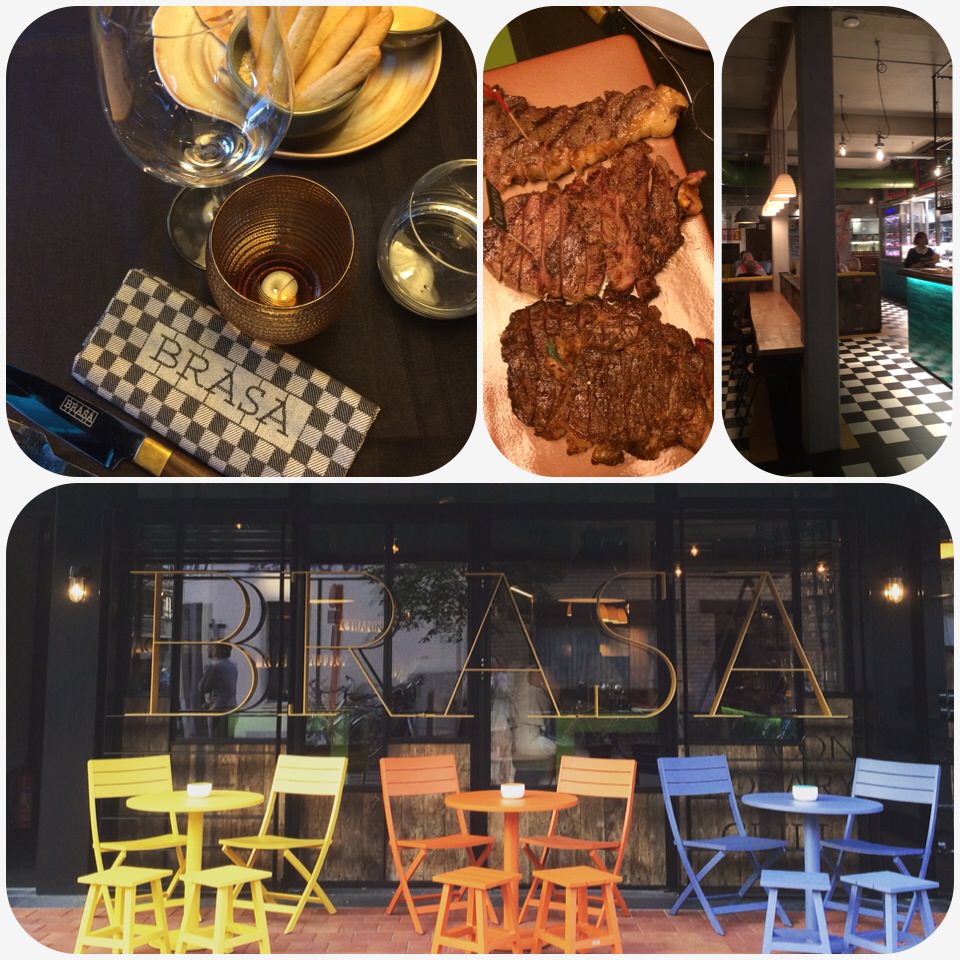 You should go there if you like a change of scenery, a good piece of meat and a great glass of wine but make sure to bring your wallet because all the extras add to your bill.
If you are tighter on cash I suggest you try out the lunch formula (24€ for starter and main).
Brasa Grill Smedenstraat 57 8300 Knokke www.brasagrill.be