When Ferrero invited me to visit their factory in Alba and the Expo in Milan I was surprised to discover that my favourite Italian holiday drink Esta Thé is part of the Ferrero products.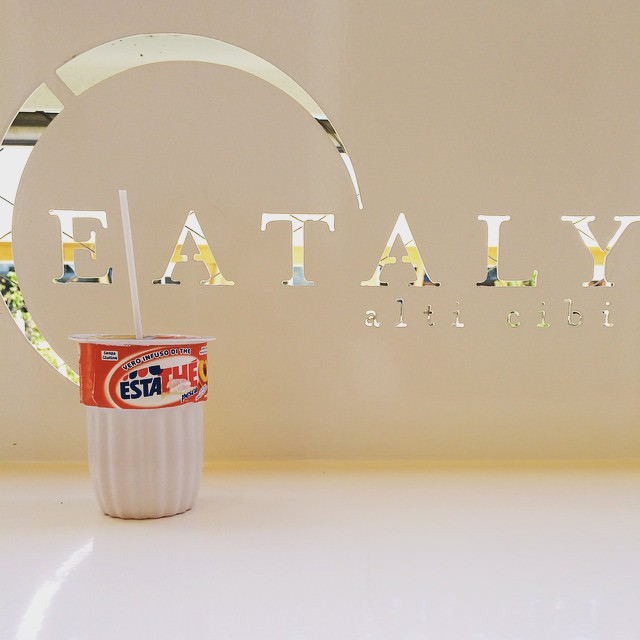 I will tell you all about this great trip later, now I am enjoying my holiday at the beach in Knokke and what better to drink then a nice Esta Thé.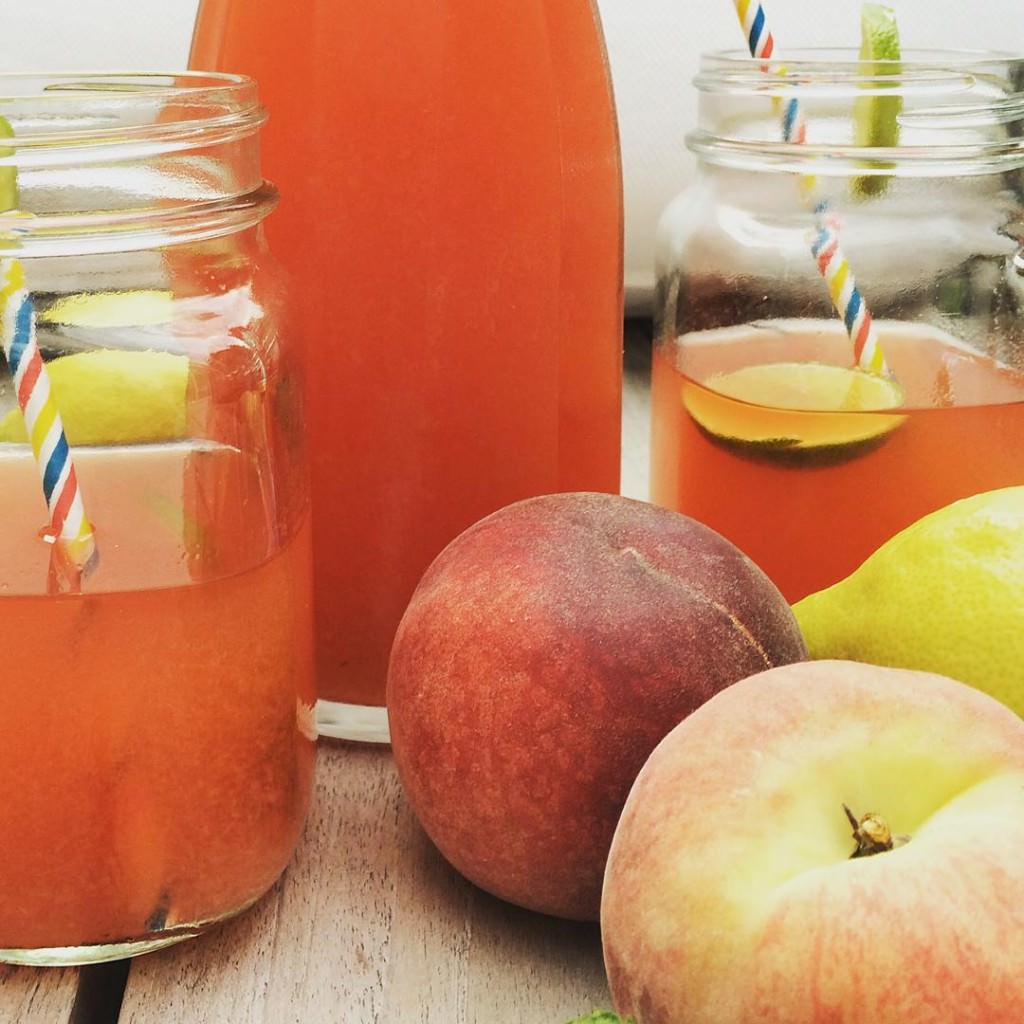 Unfortunately this über sweet peach tea is still not available in Belgium so after my trip I decided to experiment a little and I came up with this recipe. A lot less sugar but very yummie.
We all love it.

Homemade Esta Thé
Cuisine:
Healthy - Summer
Ingredienten
- 3 ripe yellow peaches, cut in 4 without the stone
- 100 ml agave syrup
- 3 tbsp honey
- 2 liter water
- Fresh mint (at least 4 branches)
- Juice of 3 limes and 2 lemons
- 1 teabag – I use Bois Chéri tea or Lady Grey tea
Werkwijze
Put a kettle on your stove and add water, agave, honey, half of the mint and the peaches.
Let this simmer for about 25 minutes (make sure you don't really cook the peaches or you get more of a puree). Add the teabag to the mixture and let this stand for about 5 more minutes. Remove the teabag. When cooled, strain the lemonade through a sieve and then add the lime and lemon juice and the rest of the mint.
Serve with ice cubes and maybe some extra honey if the mixture is to sour.
Enjoy!