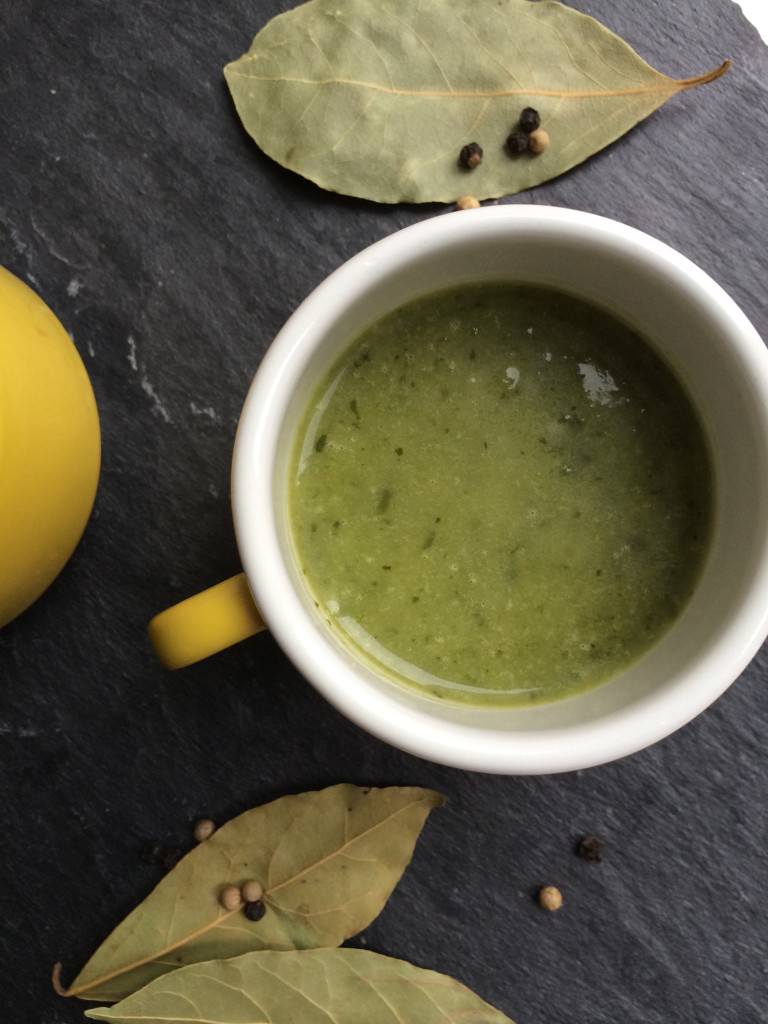 With the weather finally getting colder I really crave soups for lunch. For this green soup I used like all my leftover veggies: lots of salad, zucchini, broccoli and a bit of kale. I normally use these veggies to prepare a green smoothie for breakfast or in a stew but this time of the year nothing better then a hot pot of soup, no?
The secret of a great soup
The secret or a great soup lies in searing your  veggies first before adding water and stock. This gives the soup a deeper taste. If you like you can  always add some green herbs like parsley or basil for extra taste.
The green monster
I served the soup in small batches to the kids who really liked it because there blue monsters were enjoying the soup as well :-). My daughter is a very difficult eater and I find it sometimes easier to let her try new tastes when I include a toy. Just like I did when she was a baby with the trains and the planes, no? For now Elsa got her to try quiche, Olaf made her eat green curry and this little monster had her finish her cup of soup.
What are the tricks you use to let your kids try out new food?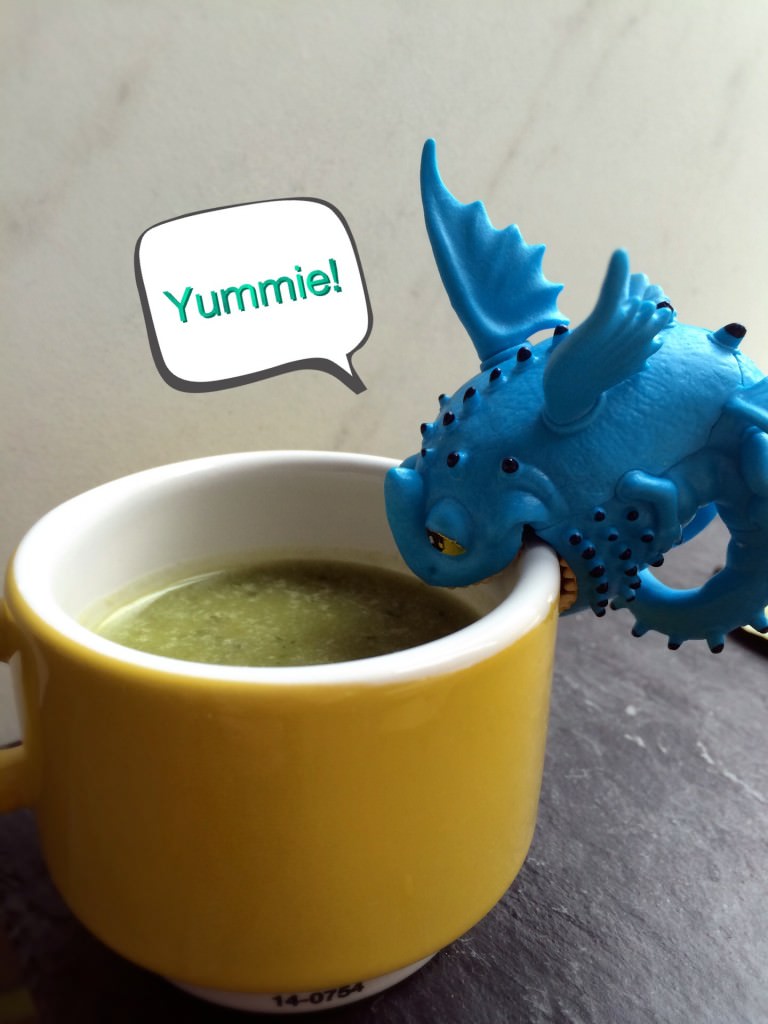 Green Leftover Soup
You can basically make soup with all your leftover veggies, just make sure the taste fits a bit together
Ingredienten
1 butterhead lettuce, shredded
½ zucchini, cut into 2 cm pieces
½ broccoli, cut into 2 cm pieces
a handful of kale, shredded
1 onion, peeled and minced
1 garlic clove, peeled and sliced
12 tbsp olive oil
1.5 l filtered water
2 cubes of (gf) stock
fresh herbs to your liking
a pinch of curry powder
Werkwijze
Heat the oil in a large skillet and start by searing the onion, garlic and salad.
Add the zucchini, kale and broccoli and sear this for about 10 minutes until the veggies are tender.
Add the water and stock cubes, curry powder and herbs and let the soup simmer for at least 30 minutes.
Mix until smooth and serve with bread, oven roasted chickpeas or croutons.
Enjoy!