As you know I really love oats and especially granola. I have prepared numerous versions of these delicious baked oats  in the past:
I usually make a batch of granola every Sunday and we eat granola with fruits, milk or on top of a slushi. Yummie. This is a breakfast the whole family likes. While writing this post I have Christmas version in the oven with a lot of spices and Christmas flavors. More on the blog about this Christmassy granola soon.
Jamie's take on granola
As your read in my previous post, I am a big fan of Jamie Oliver. So when I got a copy of his latest book Jamie's Super Food I was intrigued by his take on granola.
He prepares a granola with nuts and seeds but without honey, syrup or oil. When this mixture is baked he then blends this with dried fruits, cocoa powders and orange zest until he obtains a granola powder.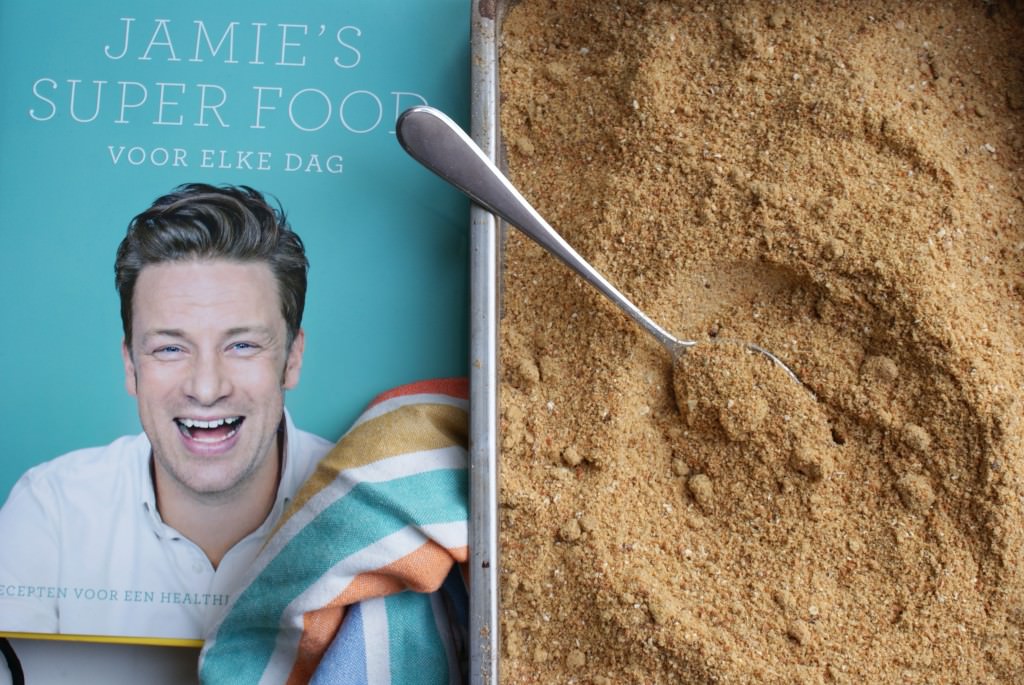 What to do with granola powder?
This a healthy granola powder can be used to sprinkle on fresh fruit or on a nana ice cream as you can see on the picture below.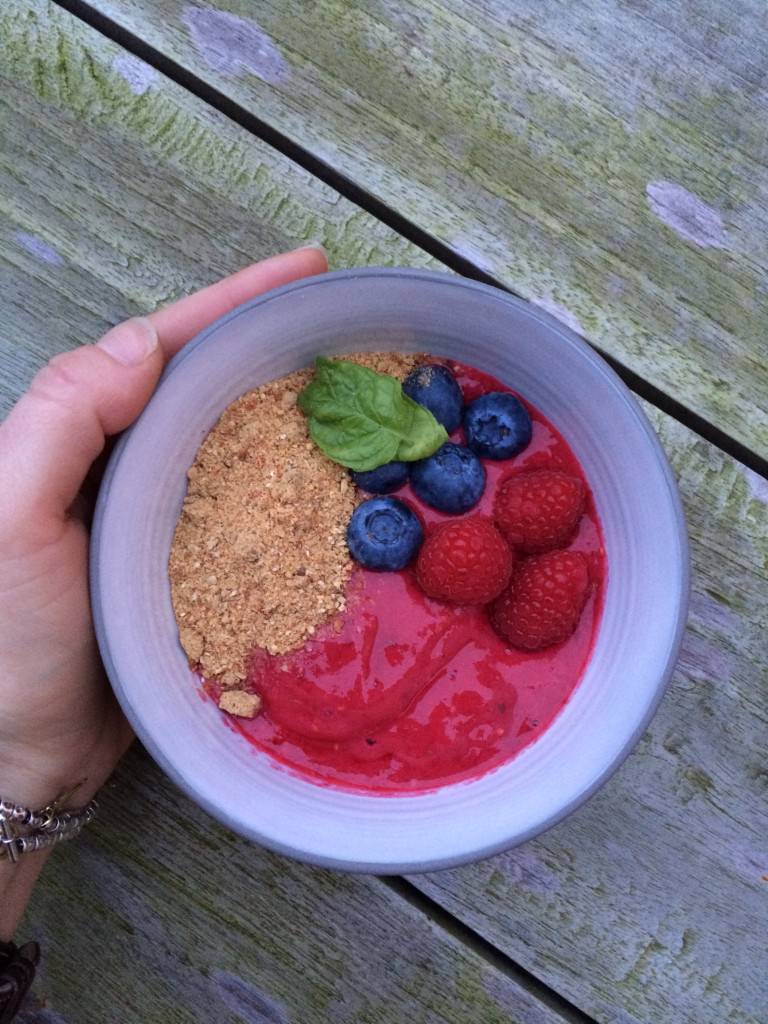 You can add this to your favorite smoothie, you can use the granola powder in stead of flour and bake pancakes and last but not least you can make some kind of porridge with this powder. Multi use!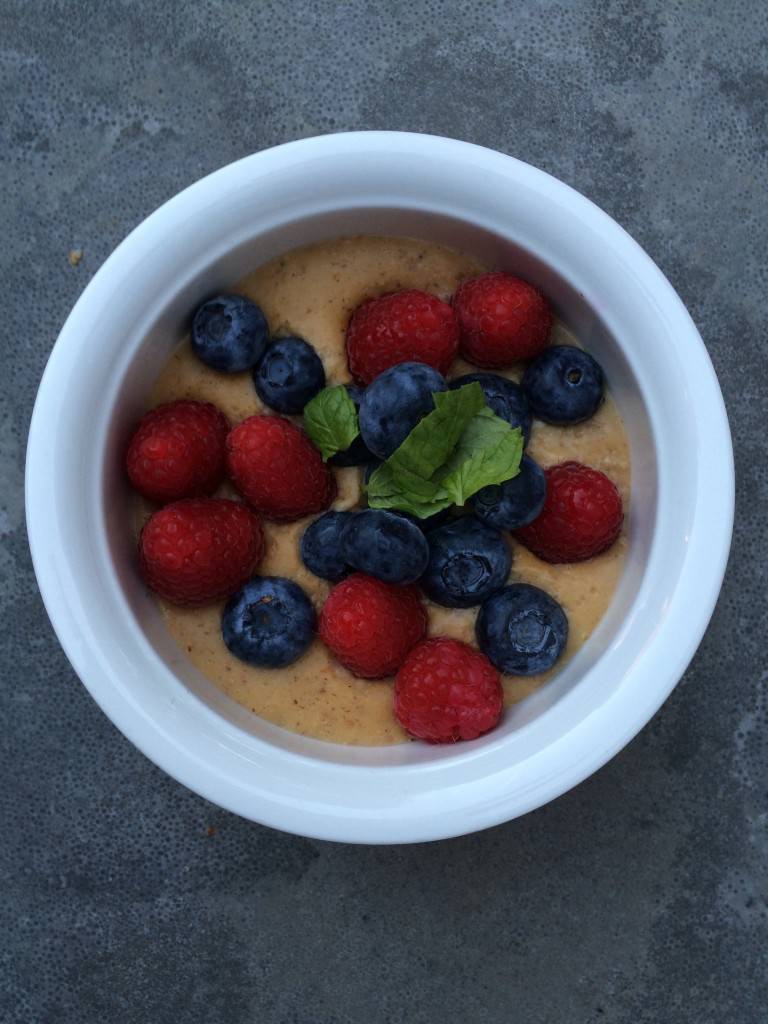 As you can see on the pictures you really obtain a granola powder. The dried fruits you blend in make sure the powder is sweet enough. As I don't like raisins or other dried fruits I was skeptic, but I must say you don't taste them and since it is a powder, the texture of the dried fruit is completely pulverized. No worries here.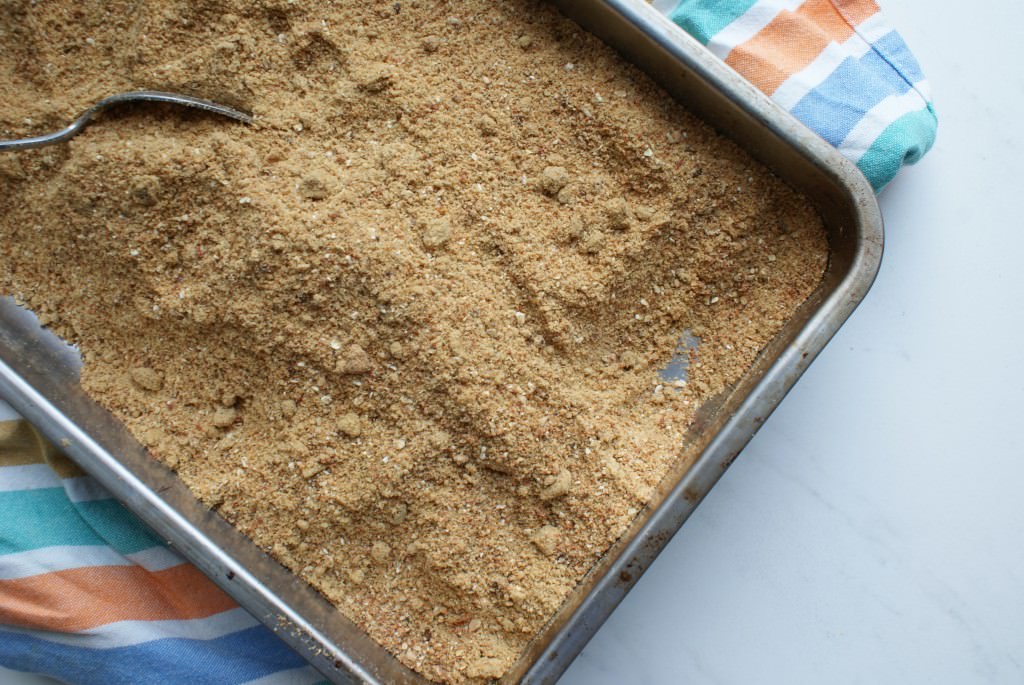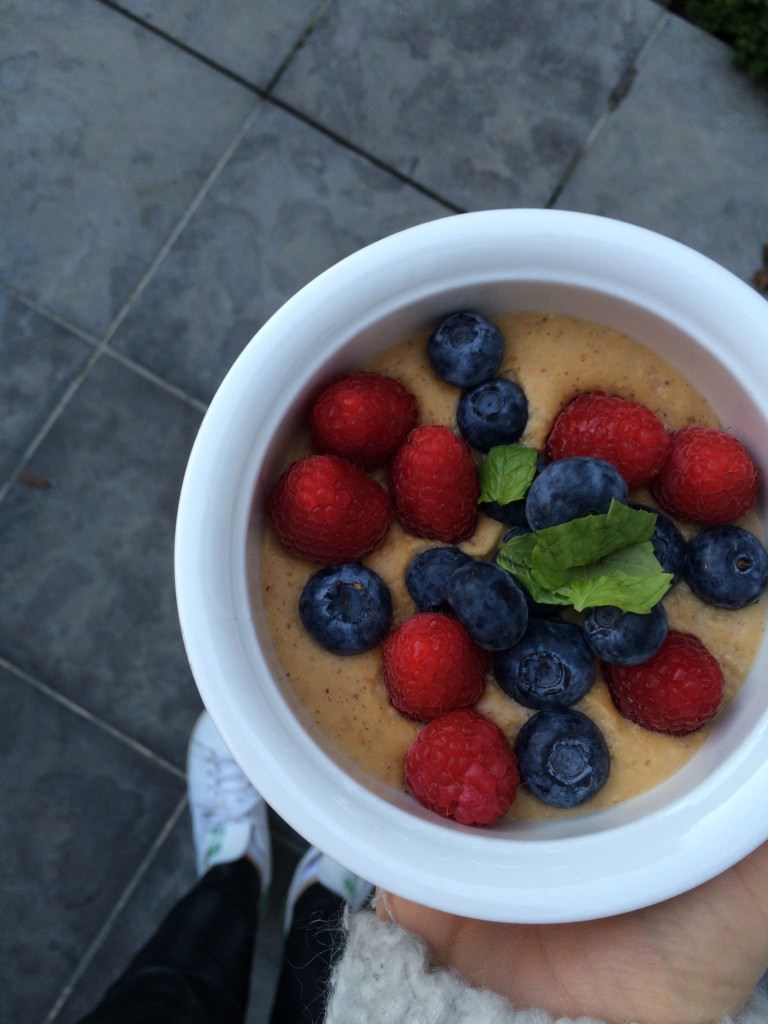 I have adapted Jamie's recipe a little bit to our taste.  I did not add the orange zest and coffee powder and altered the amounts used in the original recipe a bit.

Granola Powder
Source Jamie Oliver
Ingredienten
500gr rolled oats (gluten free if you follow a gf diet)
180 gr unsalted mixed nuts
50 gr mixed seed (I used sunflower seeds, lines seeds, chia seeds and pumpkin seeds)
125 gr dried fruits - I used raisins, goiji berries, cranberry's...
1 tbsp cocoa powder
Werkwijze
Preheat the oven to 180°C.
Place the oats, nuts and seeds in a large oven tray or on you baking tray and make sure they are spread evenly. Bake them in the oven until golden (15 tot 20 min) but stir half way so everything gets evenly baked.
When everything is baked let the granola cool down and then add the dried fruits.
Blend this granola and the dried fruits together with the cocoa until you have a dense powder.
Keep this powder in an airtight container.
This recipe is enough for 16 servings.