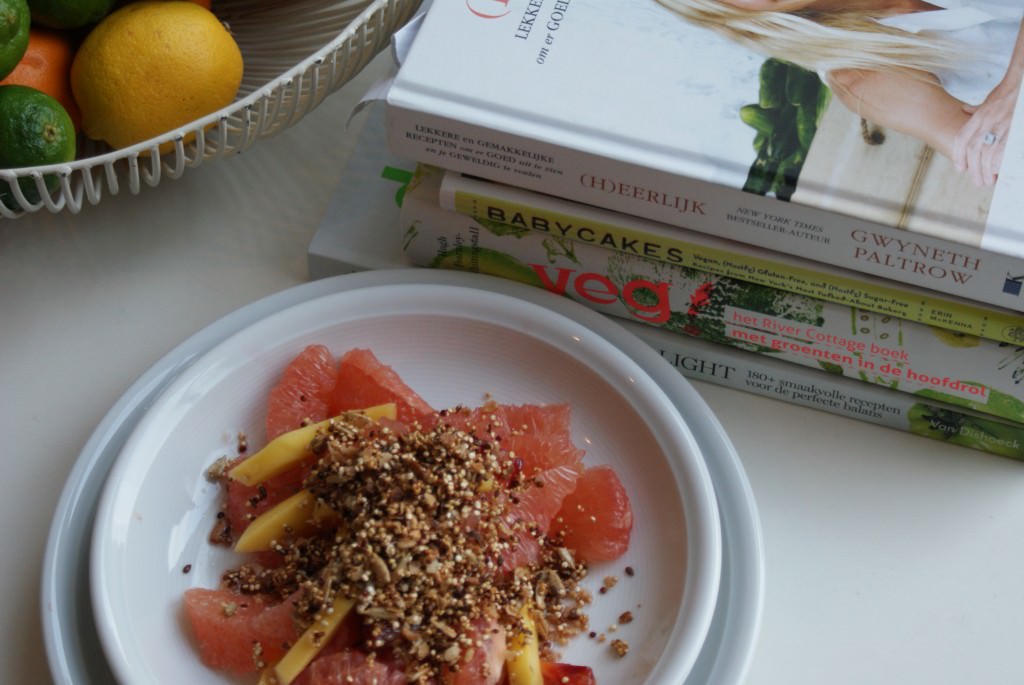 I have recently bought some new cookbooks and one of them is Fresh & Light by Donna Hay. A book full of beautiful pictures by William Meppen and full of great and easy recipes by Donna. Sometime with ingredients that aren't so easy to find so it would be nice to get some alternatives but you can always experiment yourself. The book has recipes in the following categories: breakfast, lunch and salad, quick dinners, dinners (they are quite easy and quick to so I don't see the need to split them up, but hey who am I), snacks, desserts and basic recipes.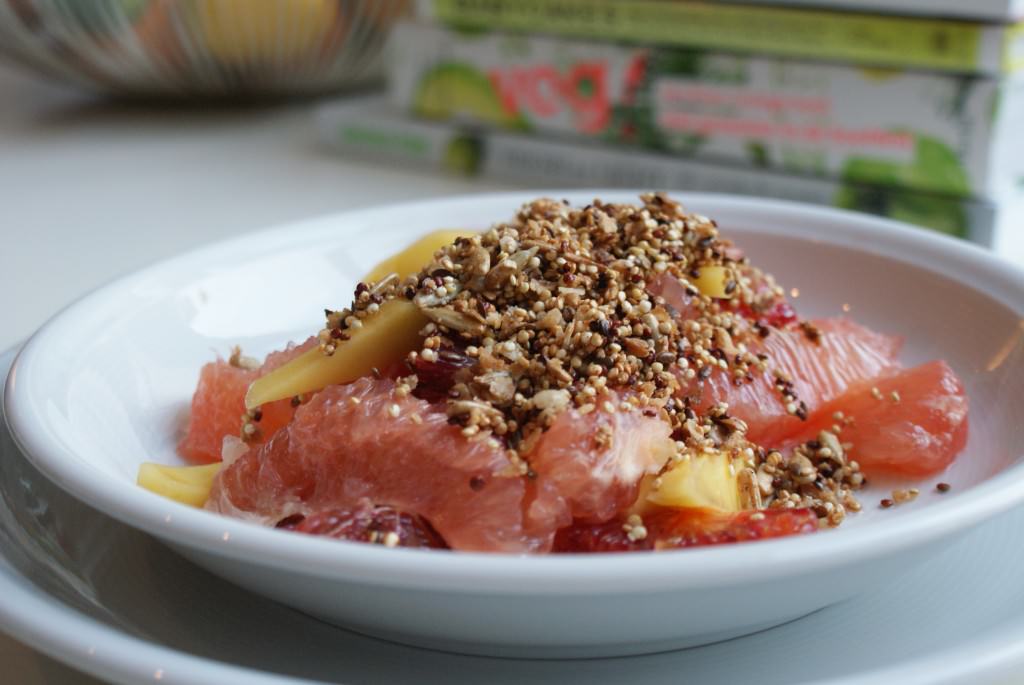 You can notice that Donna is following the new food trends by using ingredients such as halloumi, chickpeas and quinoa and she uses them frequently in her recipes. One of the recipes in her book is quinoa granola which I have made a little richer because otherwise Mr Husband wouldn't be satisfied with his breakfast. Be sure to try this quinoa granola if you liked my other granola recipe.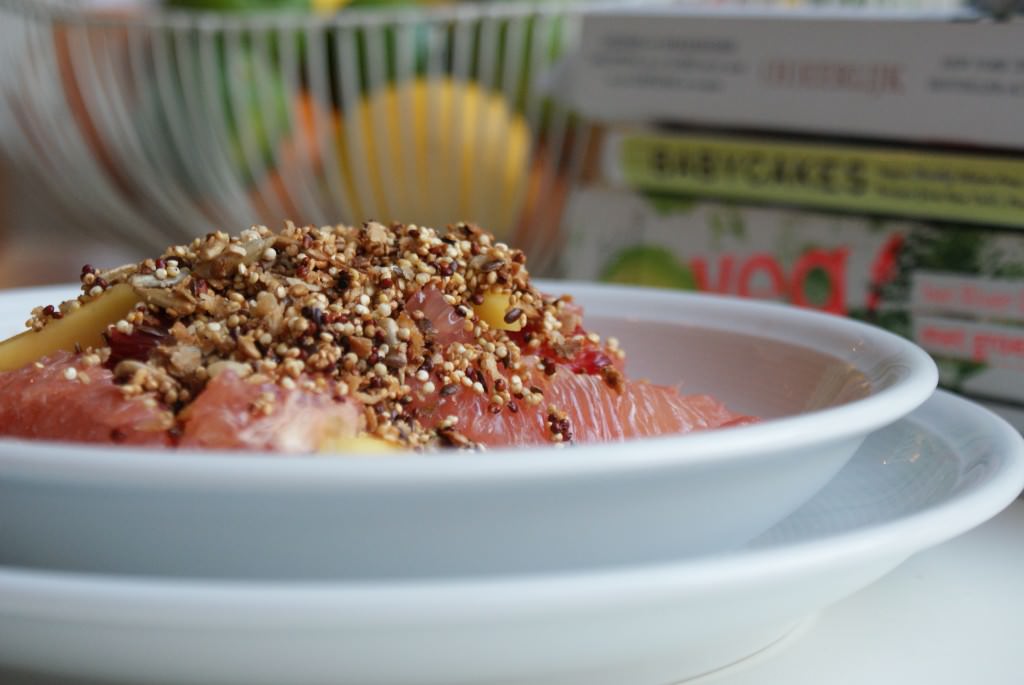 New cookbook: Donna Hay Fresh & Light
I like to use this granola to top a fresh fruit salad or sprinkle on a smoothie.
Cuisine:
Healthy and gluten free
Ingredienten
300 gr quinoa (uncooked)
70 gr quinoa or rice flakes
100 gr buckwheat flakes
100 gr raw seeds (I use sunflower, pumpkin and lineseeds)
½ tsp grounded cinnamon
½ tsp grounded ginger
½ tsp grounded cardamom
80 ml maple syrup
3 tbsp of vegetable oil (coconut, Isio4..)
Werkwijze
Preheat the oven to 170°C.
Mix all the ingredients in a large bowl and stir well until everything is covered with oil and syrup and little lumps form.
Divide the oats between two baking trays (or if you have a large oven as I do, one baking tray) covered with baking paper and bake for 30-35 minutes. Stir every 10 minutes so everything can bake evenly. Sometimes I even rotate the baking tray.
The granola is ready when everything is golden and toasted. Take the tray out of the oven and press the granola down with a spoon or spatula for more clumps. Let the granola cool down and store in an airtight container.