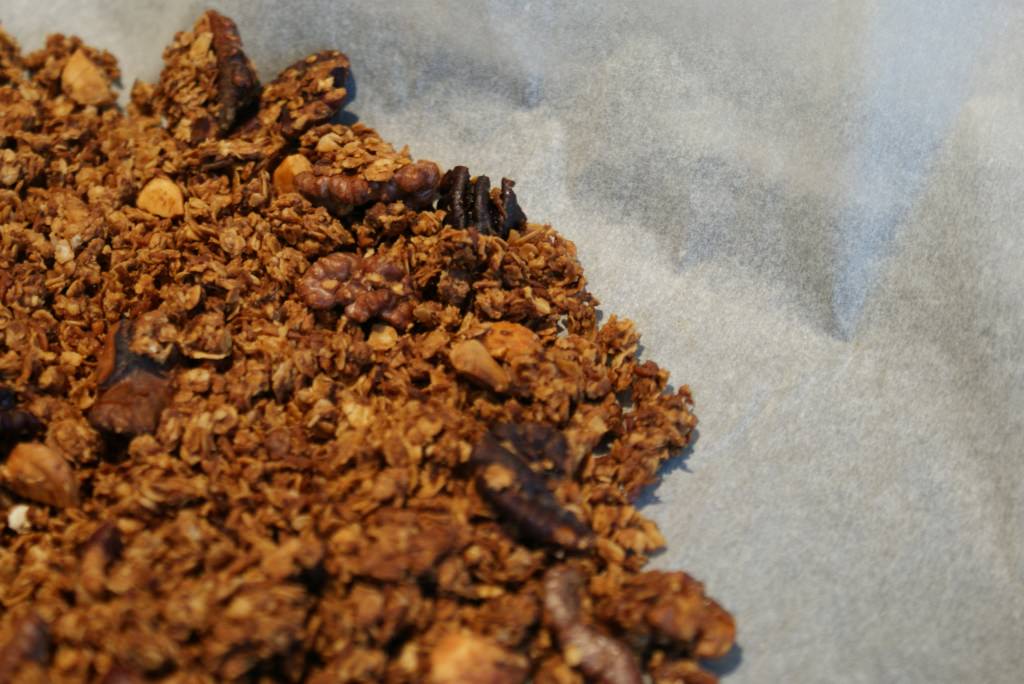 A tasty and healthy alternative for cornflakes is home made granola. The good thing about making your own granola is that you can adjust the ingredients according to your taste and that you can make a whole batch so you can store some for later use.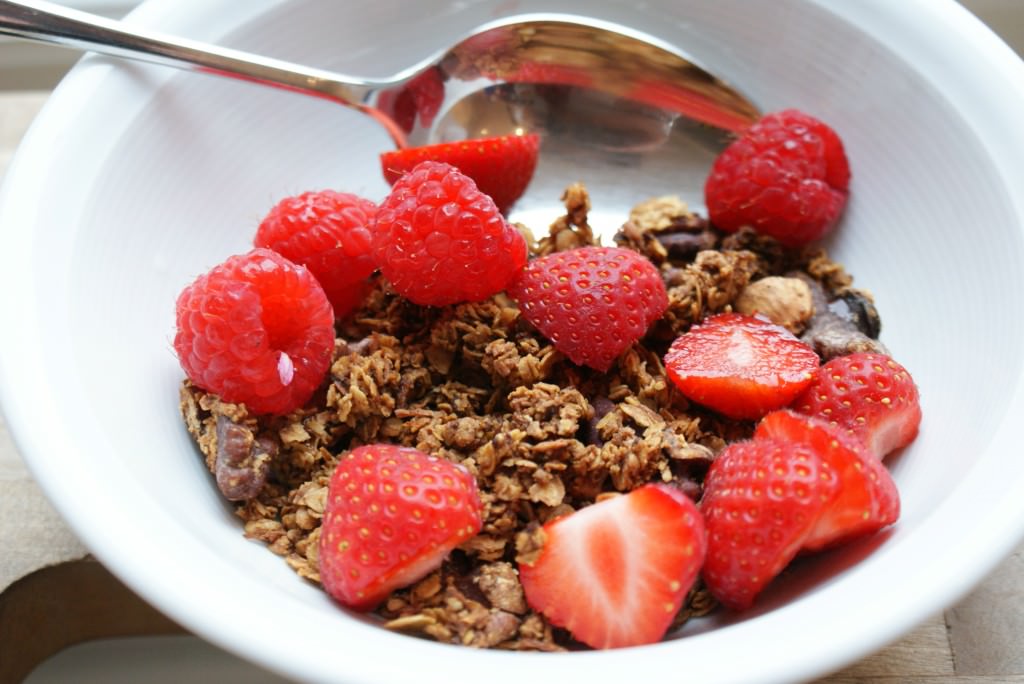 You can add all sorts of nuts such as pecans, walnuts, almonds….but make sure to add them at the end and bake them for only 5 minutes with your granola.

Home Made Granola
Ingredienten
500 gr of (gf) rolled oats
100 gr of coconut oil of butter or vegetable oil such as Isio4
100 ml of maple syrup
50 gr flaked almonds
50 gr flaked coconut
Zeste of 2 oranges (optional)
a pinch of salt
Werkwijze
Preheat the oven to 150°C.
Mix the dry ingredients well.
Heat the coconut oil (or butter) and syrup and whisk until all is combined.
Pour the oil mixture over your dry ingredients and stir well until all the oats are covered. This might take you a minute but it is worth the effort.
Divide the oats between two baking trays (or if you have a large oven as I do, one baking tray) and bake for 40 minutes. Stir every 10 minutes so everything can bake evenly. Sometimes I even rotate the baking tray.
The granola is ready when everything is golden and toasted. Take the tray out of the oven and press the granola down with a spoon or spatula for more clumps. Let the granola cool down and store in an airtight container.
You also can add nuts and dried fruits if you like.