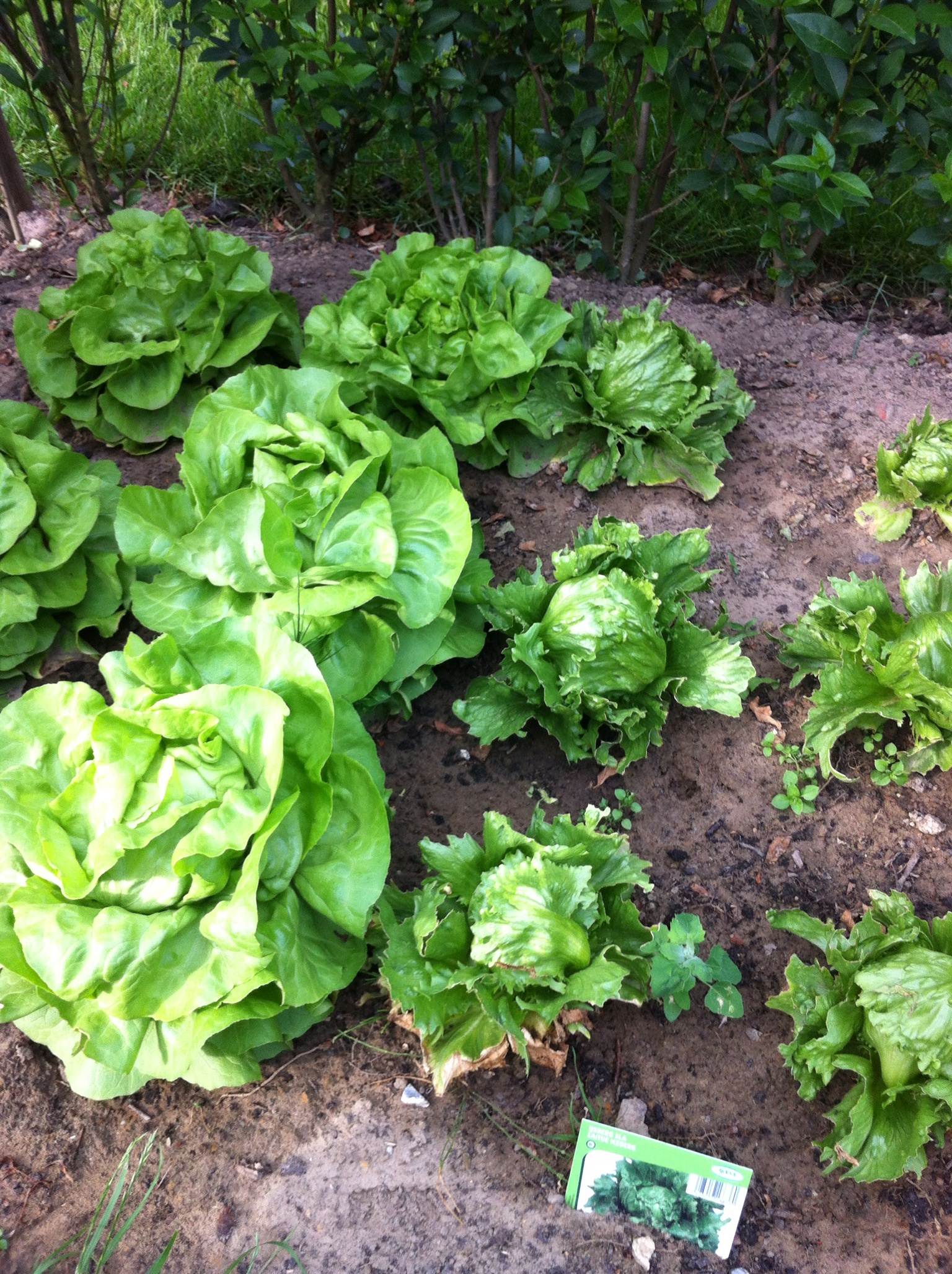 This salad is so easy to prepare and you will definitely love this.  Ok it takes some time to marinate but you can easily prepare the beef without marinating for 2 hrs. Just remember the result will be much better if you take the time to let the beef marinate.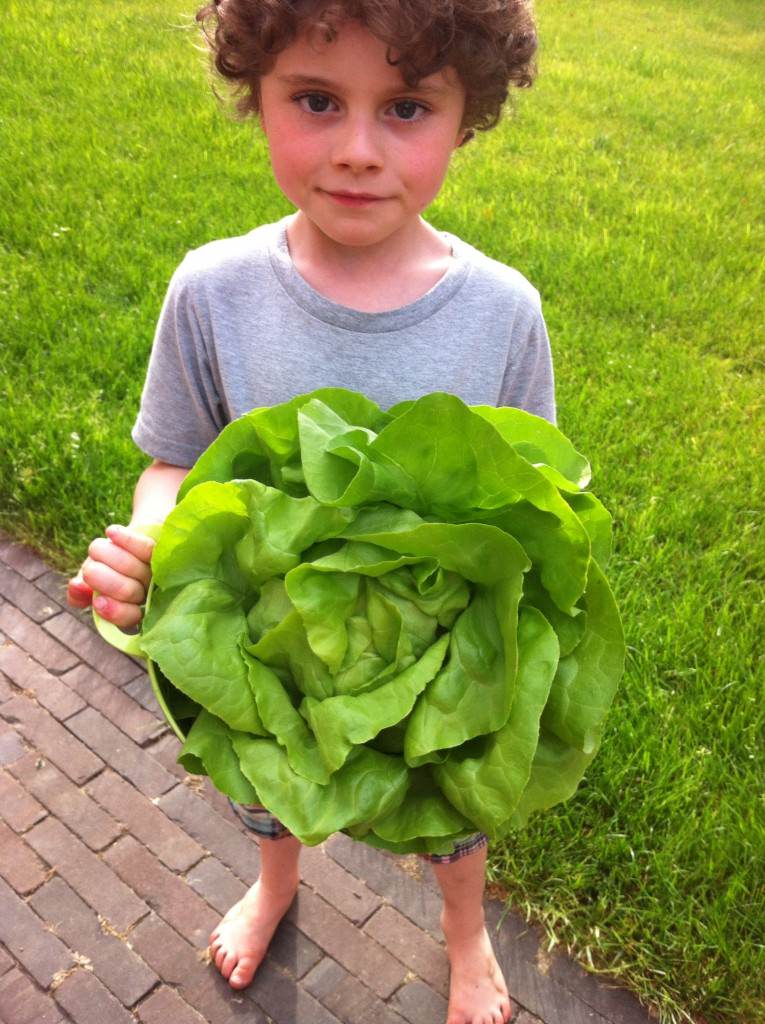 You will have most of the ingredients for the marinade in your pantry. You might even use leftover beef from a barbecue.
I have prepared this salad with fresh veggies from our garden. Yummie!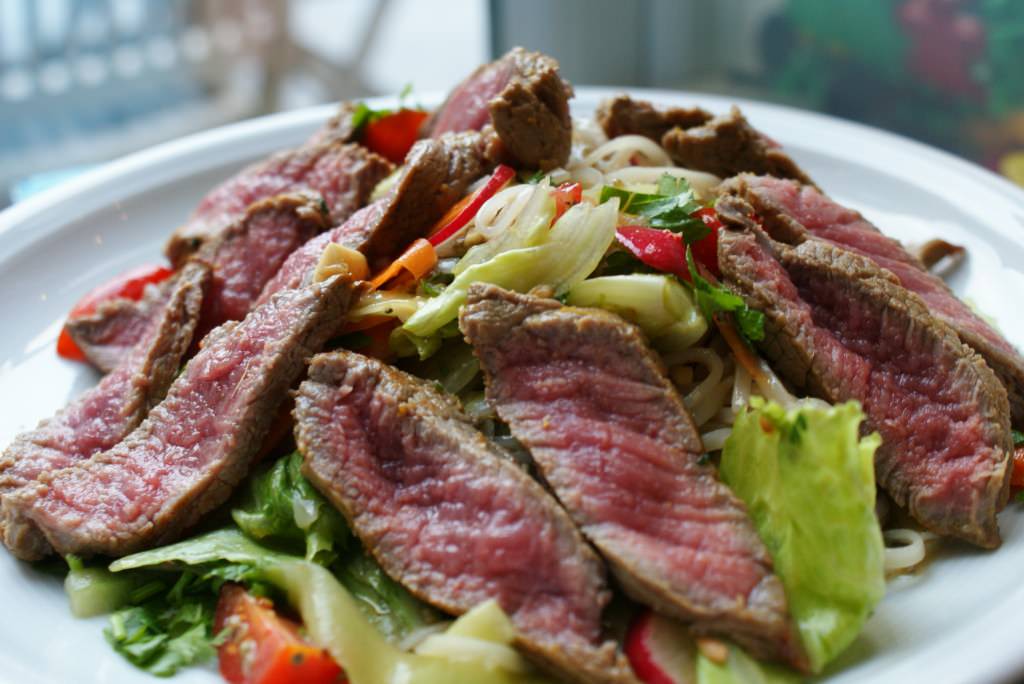 Thai Beef Salad
Ingredienten
500 gr sirloin steak
For the salad:
½ butterhead lettuce
25 gr fresh mint leaves (2 hands full)
25 gr fresh cilantro (2 hands full)
1 small red onion peeled and thinly sliced
6-8 cherry tomatoes cut in halves
1 cucumber halved lengthways, thinly sliced diagonally)
For the dressing and marinade
4 tbsp lime juice (or more to your liking)
1,5 tsp fish sauce
2 teaspoons finely grated fresh ginger
1tsp sesame oil
2 tsp soy sauce
1 tbsp brown sugar
1 small red chili pepper halved, deseeded, thinly sliced lengthways
optional toasted peanuts and rice noodles
Werkwijze
Whisk together the ingredients for the marinade. Place the steak in a plastic bag. Drizzle with half the dressing and keep the beef in the fridge for 2 hours to develop the flavors.
Cook steak in a grill pan for 2-3 minutes each side for medium or until cooked to your liking. Transfer this to a plate and let it rest for 10 minutes. Cut the beef into thin slices.
Dress the salad. Put the butterhead lettuce,cucumbers, tomatoes, red onion on a plate and add the beef. Finish with the mint and cilantro and the rest of the dressing. You can also add roasted peanuts if you like of rice noodles for extra bite.
Enjoy!