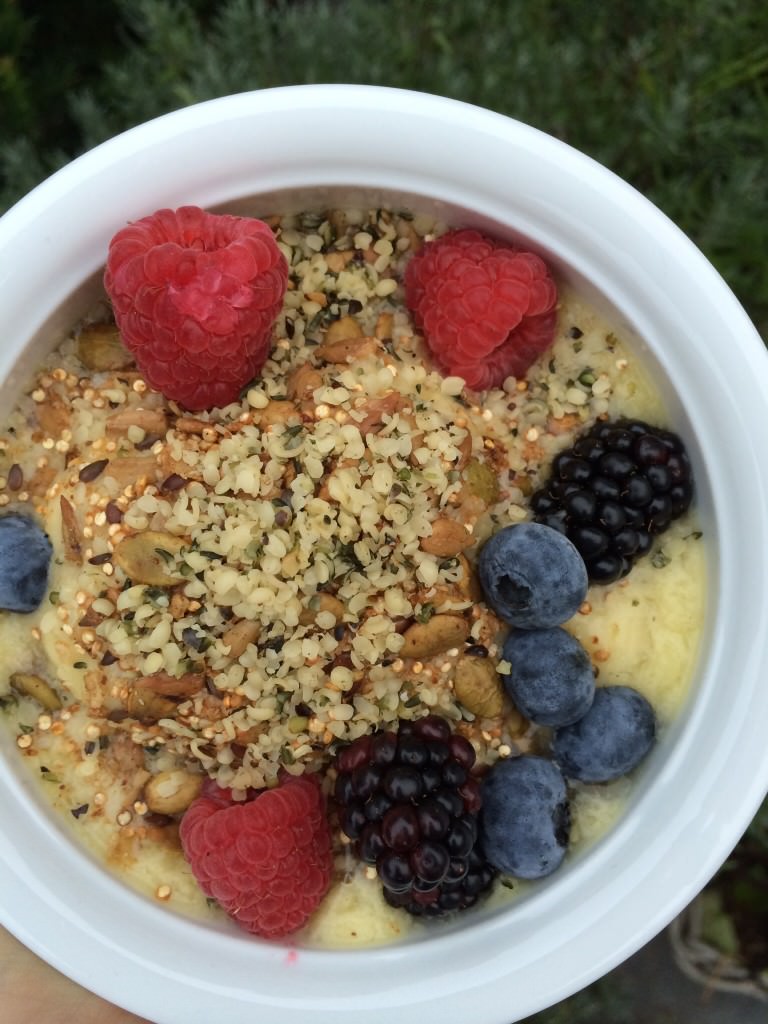 Since my September Challenge I started making some kind of smoothie/icecream kind of little treats for breakfast. The children just love it and the call it a sluchi. Why? I don't know but from now on we eat sluchis for breakfast topped with berries or other fruit and some home made granola. A winning combination for a healthy and quick breakfast.
The pictures are still from september, I recommend using more seasonal fruits such as apples and figs to top your sluchi.
I always use coconut milk or for a less coconutty taste the Alpro Coconut Original drink and I add no sugar. Let the fruits sweeten your breakfast. I have bought big bags of frozen fruits at Colruyt: pineapple, raspberries and mango.
Very easy to have them standard in the freezer, but you can always freeze some fresh fruit the night before. I have already used banana, melon and peaches.  The most popular version of the sluchi in our house is the raspberry smoothie sluchi. I just mix frozen bananas with the rest of the ingredients of the smoothie recipe and ready…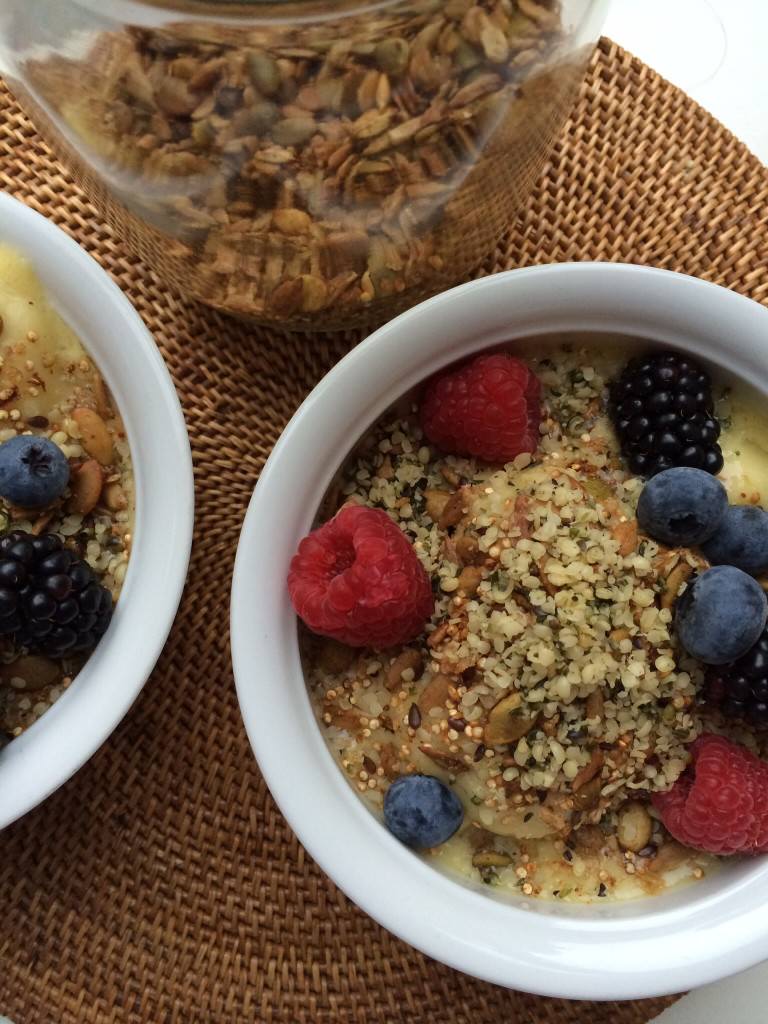 The version mentioned below is my favourite topped with granola and hemp seeds.

Mango sluchi with granola
Ingredienten
1 banana (diced and frozen)
1 mango (in cubes and frozen)
juice of 1 orange
handfull of frozen pineapple (+/- 80 gr)
200 ml of coconut milk of Alpro Coconut Original (more to your liking)
granola, fresh fruit and hemp seeds for finishing
Werkwijze
Mix the banana, mango, pineapple, orange juice and coconut milk in your blender untill you get a smooth sluchi!
Pour this in 2 bowls and top with granola, hemp seeds and fresh fruit.
Enjoy!