The holiday season is approaching very quickly and it is time to start thinking what to buy for everyone this year. We have just drawn names and I already have an idea for my brother in law. He is a big whiskey fan so I'll start doing some research and hope to find him a very nice bottle of this amber gold as the say. Also cookbooks are always a nice gift to the foodies in your family. I will share my favorite new cookbooks with you later this month.
If you are still looking for a gift for a foodie in your family (or even for yourself) it might be interesting to start saving up for Japanese Sekitobei knives.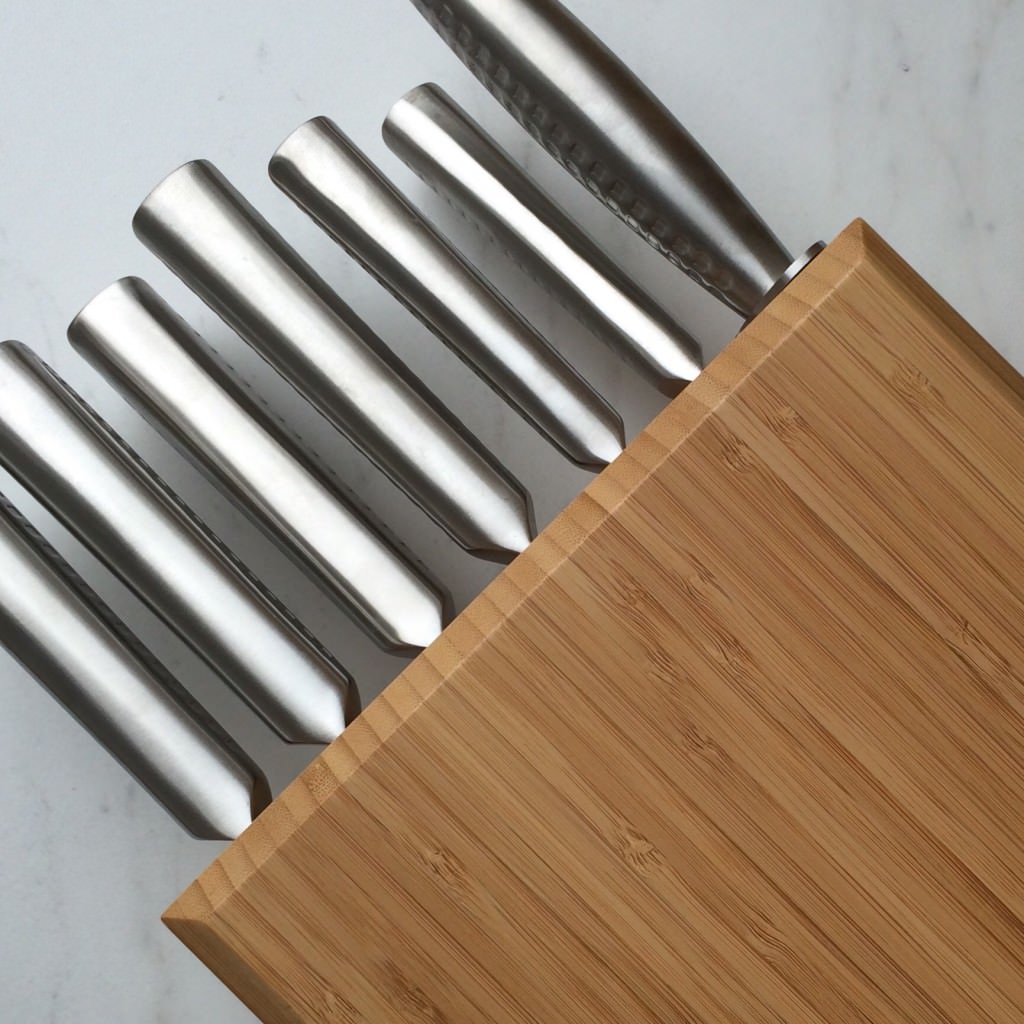 Every foodie likes to work with the best material and knives are really important tools in the kitchen. As every foodie and aspiring chef knows, good knives don't come for free but it is really important to invest in quality. Nothing more frustrating than a blunt knife. Fortunately at Delhaize you can save up to buy these knives at a reduced price. You can save up for a whole set including bamboo plank and knife block.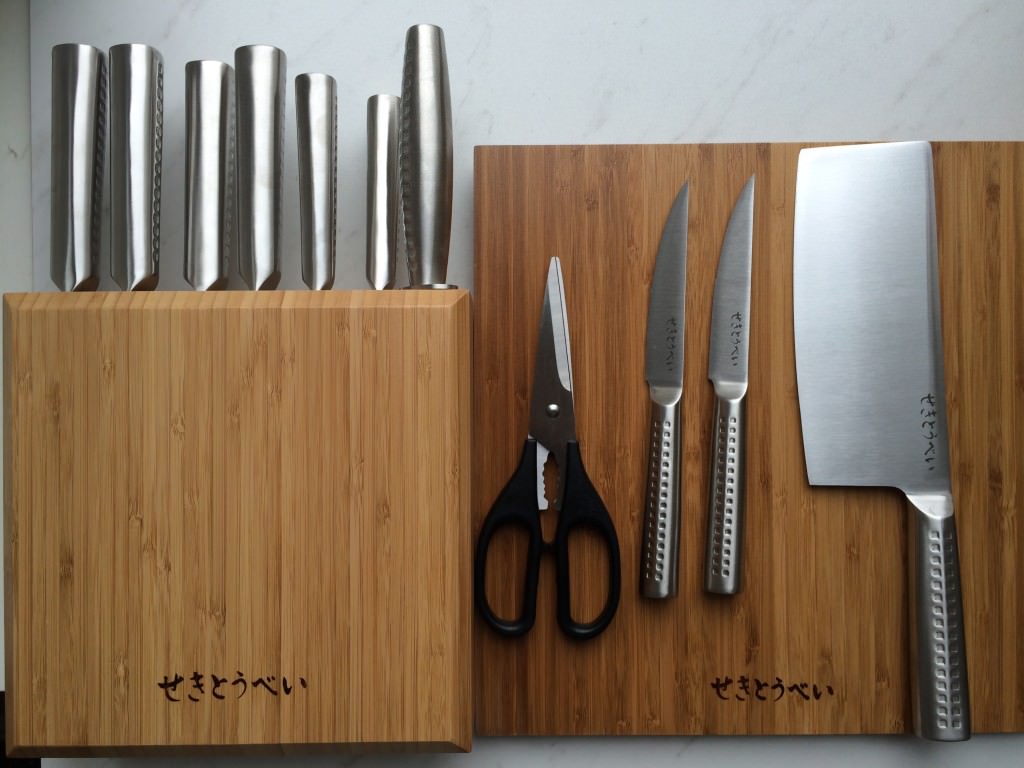 I got to try them out and must say I am impressed. The knives are easy to handle and very sharp. It was a pleasure cutting up my pumpkin with this set – I hate to do this normally. Also the steak knives are a pleasure eating with.
The bamboo plank and knife block are a nice plus to finish off the set.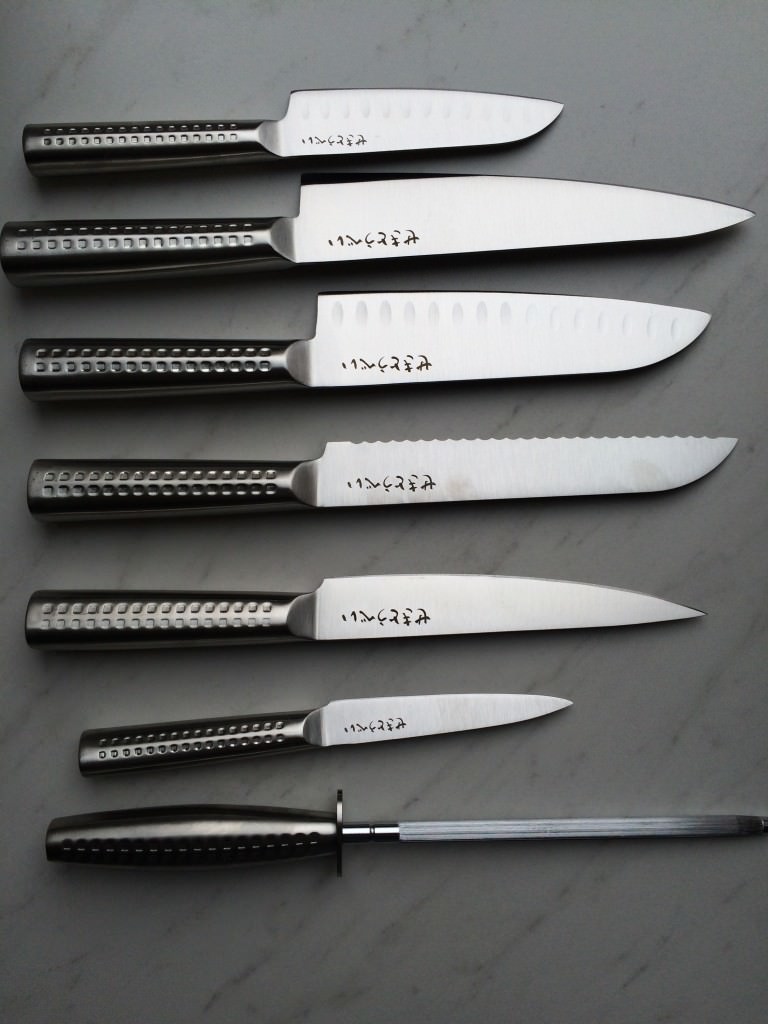 You can get yourself this set by shopping at Delhaize. For every 10€ spent you get a stamp and with a full card you can buy the article of your liking for a reduced price.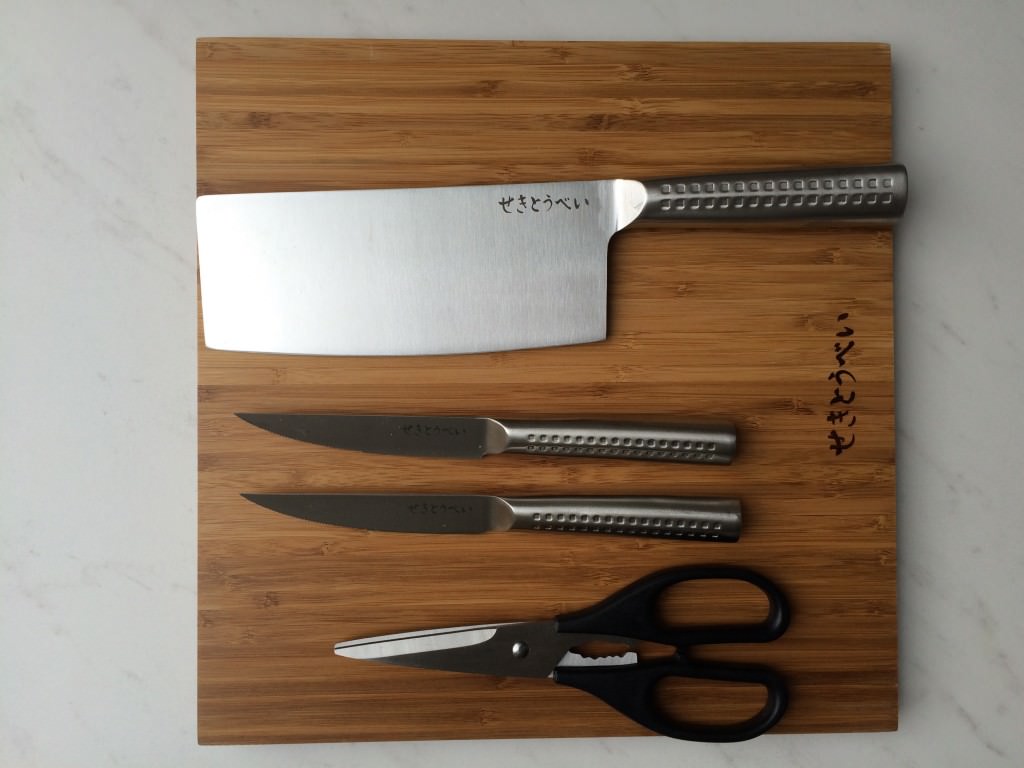 This action is valid until December 31st 2015. Enjoy!