With autumn around the corner I start to crave for comfort food again.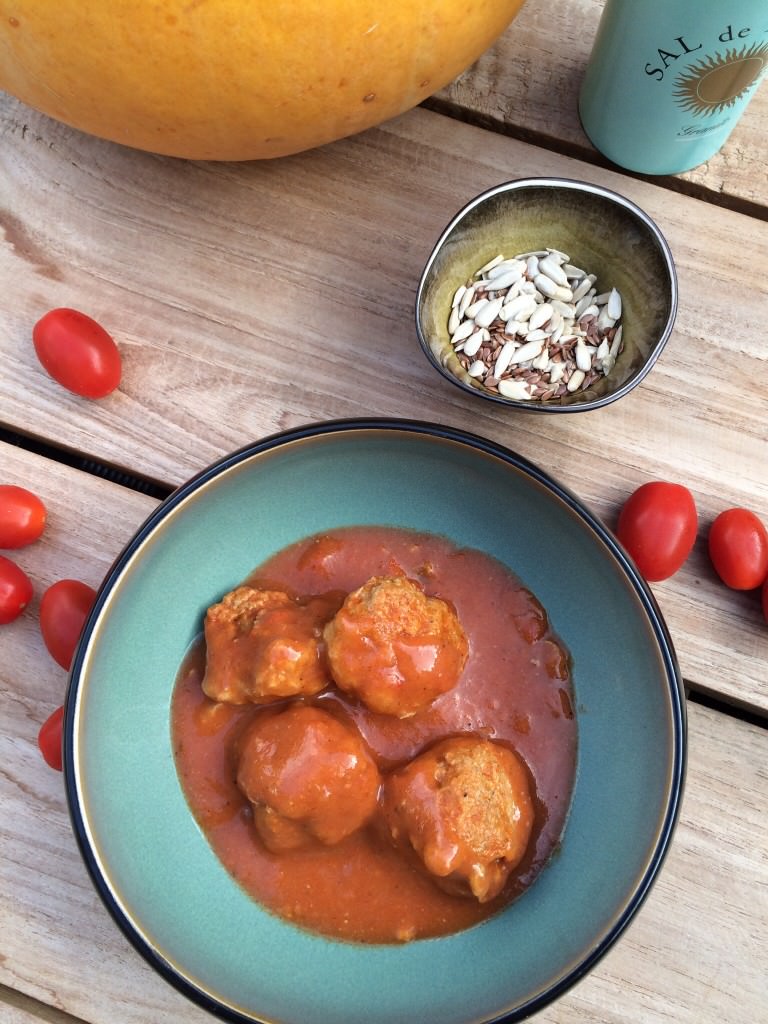 This is a great recipe and I think every family has it's classic version. I always roasted my meatballs in the oven and then added a fresh tomato sauce. Last year I have made a Spanish version called albondijas with a red wine sauce delicious but not so good for the kids. When Njam TV sent me their summer magazine in July I saw a great recipe by Peter Goossens, Michelin Star chef of renowned restaurant Hof Van Cleve and well known Njam face.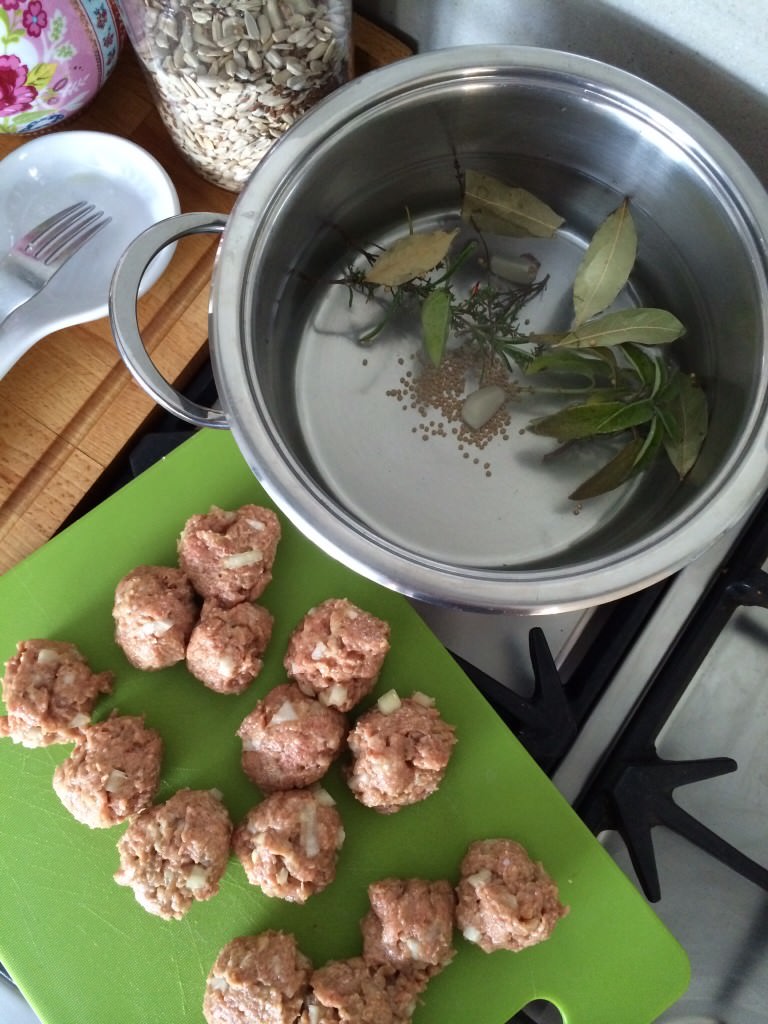 In this recipe Peter cooks the meatballs and makes his sauce with a base of broth, herbs and tomatoes. This is absolutely my favorite version of this recipe, so tender and juicy meatballs with a tasty sauce. I admit there is more work to this recipe but it is definitely worth the trouble. If you are the lucky owner of a steamer you can steam your meatballs but use a non- perforated dish to gather the broth.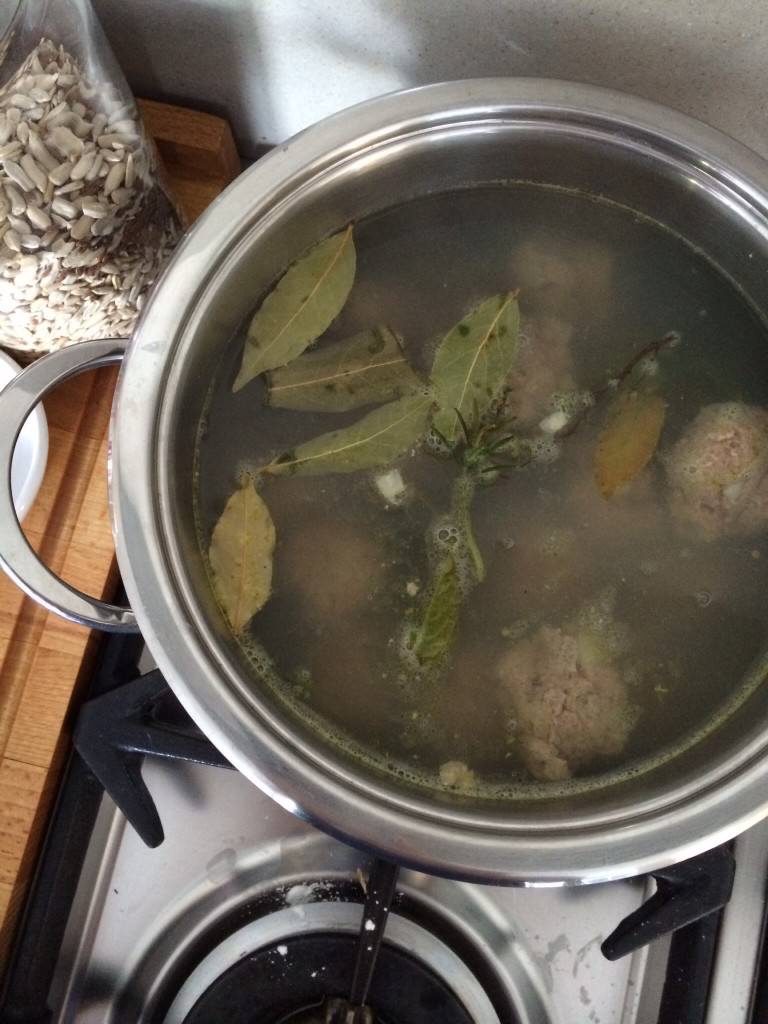 This is my version of Peter Goossens Meatballs in Tomato Sauce for Njam: gluten free and dairy free.

Meatballs in tomato sauce
Ingredienten
600 gr ground veal
1 egg
1 tsp of mustard
1 shallot, finely chopped
2 cloves of garlic, peeled
1 stem of fresh thyme
2 stems of fresh basil
1 stem of rosemary
4 bay leaves
2 tbsp gluten free bread crumbs
1 tbsp coconut oil
1 tbsp rice flour
1 can of tomato concentrate
pepper and salt for seasoning
Werkwijze
Mix the grounded veal with the shallot, breadcrumbs and roll into little balls (I mostly make them the size of a golf ball). Season with pepper and salt to your liking.
Heat 1,5 liter of water with the herbs: thyme, bay leaves, basil and rosemary.
Let the water and herbs boil for about 5 minutes then add the meatballs and let them simmer for about 8 minutes or until they are cooked.
Get the meatballs out of the broth and set them aside until further use. Keep the broth warm but sift out the herbs.
Heat the coconut oil in a saucepan and add the rice flour. Mix well until you have a nice roux.
Add 1 ladle of broth at a time and keep on mixing well until you get enough white sauce.
Make sure the sauce simmers but doesn't cook!
When you have enough sauce add the tomato paste and stir until you have a smooth tomato sauce.
Add the meatballs and heat.
Serve with rice, mashed potatoes or some vegetables.
Enjoy your meal!