We have had dinner at Pure C this week for a delicious lunch.
It was great!
If you see the Strandhotel where the restaurant is located from the outside you start wondering if you arrived at the right place.  It looks kind of beat and outdated that reminds me of ski hotels from the old days.  The hotel will soon be remodeled by the Compagnie Du Zoute, luckily, but there is work to be done.
The hotel has recently renovated some rooms together with Sergio Herman and the well known Dutch decorateur Piet Boon. This way you can sleep in style after a dinner at Pure C. A great idea if you want to escape for a short break. Dinner and then the next day breakfast in the same restaurant and an invigorating walk in the dunes. Sounds just great.
In the restaurant I always get an instant holiday feeling: light decoration with a grey and white color palette and a lot of light wood, a lot of windows and smiling people…. Instant happiness.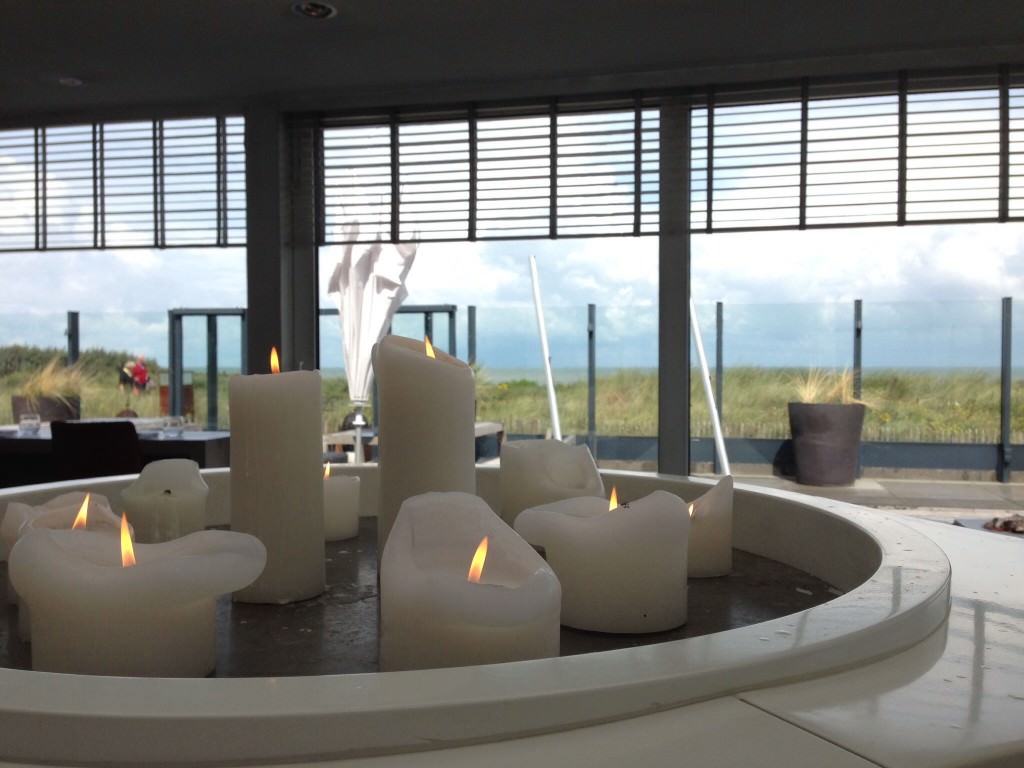 You can opt for at tapas dinner at the bar with cocktails but I didn't really enjoy that. To expensive for the quality and quantity you receive. The best option is lunch or dinner so you can enjoy Syrco Bakker star kitchen with a lot of seafood and Indonesian and Mediterranean touches.
Our lunch started with some appetizers such as oysters with an espuma of dune grass, carrots with dukkah, a 'bonbon' of carrot with foie gras and cod with aïoli.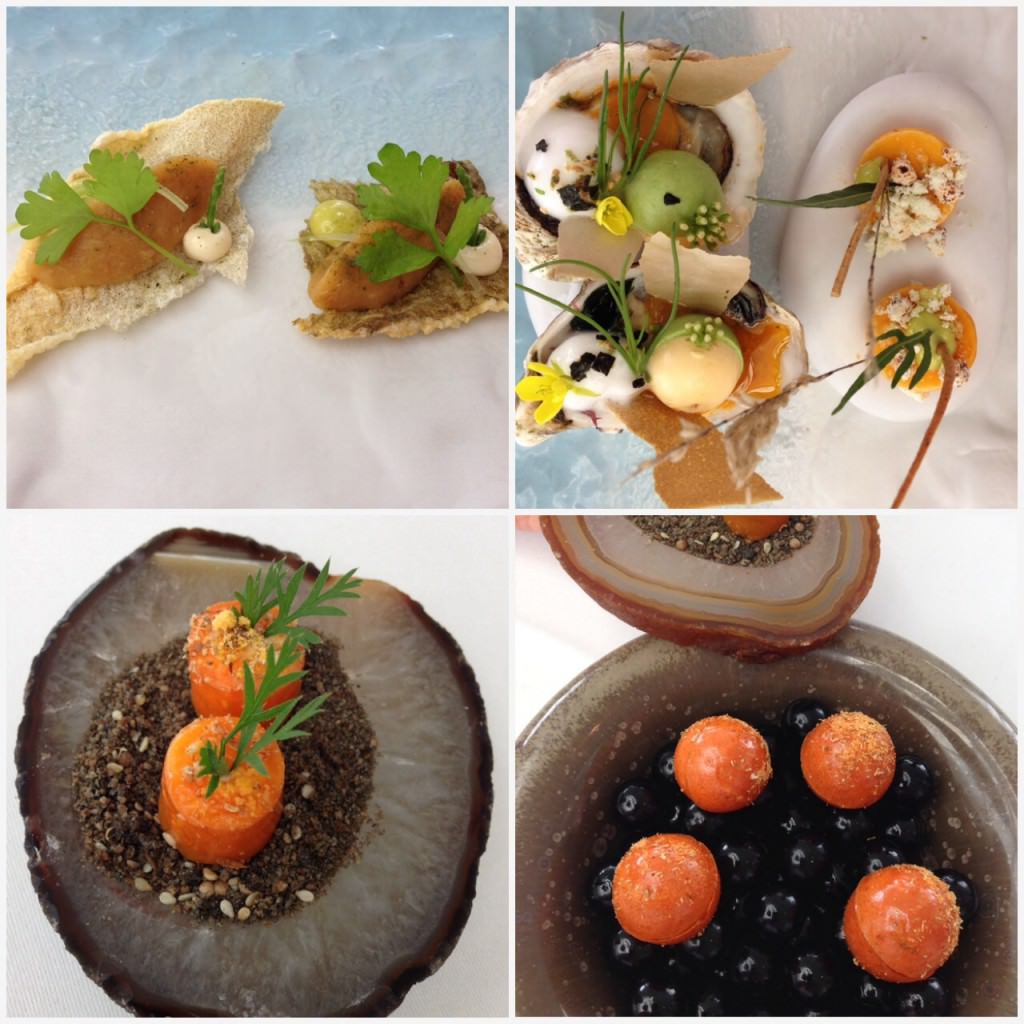 As a starter we choose  Pure C…an overwhelming array of Syrco's signature dishes. Perfect, over the top but too much!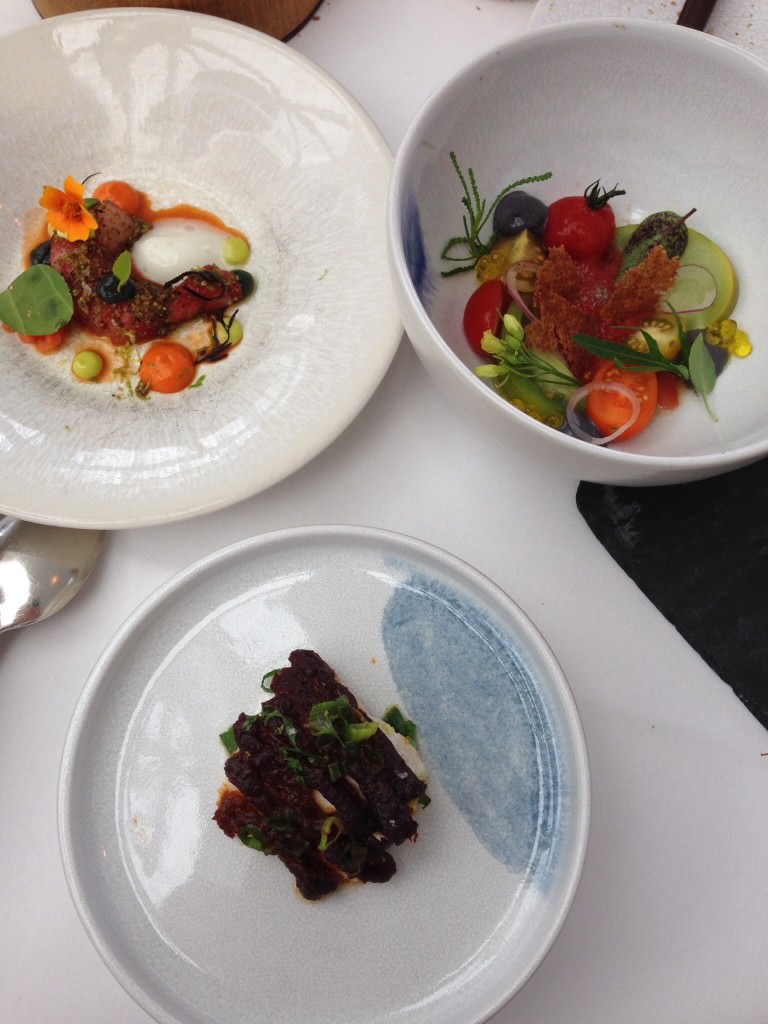 Red perch with cucumber and coriander
Mackerel with gado gado
A soup of mussels with leeks and fennel
Tartar of beef
Carabinero with pepper
Tomato salad whit goat's cheese (I just had the salad that was great!!!)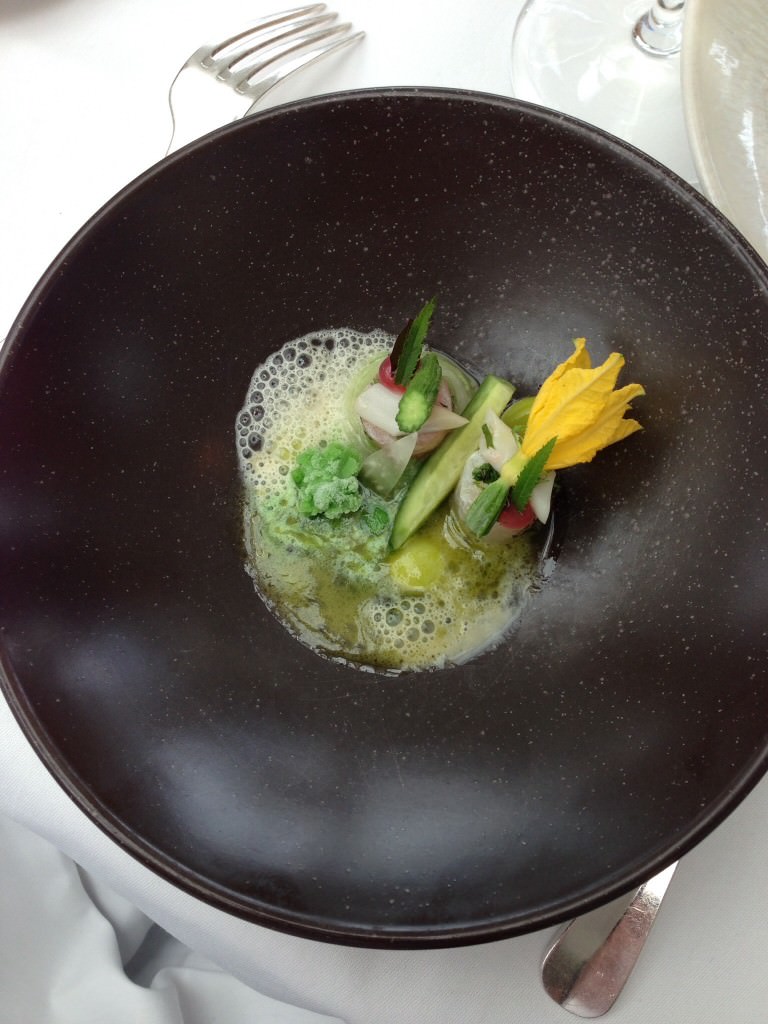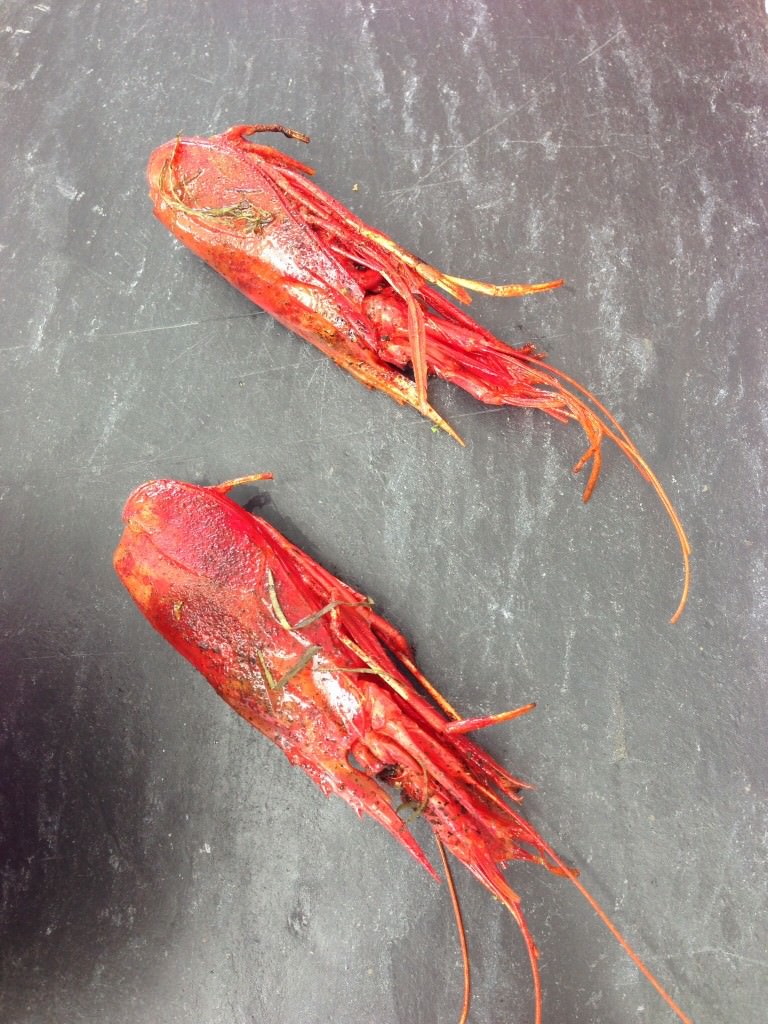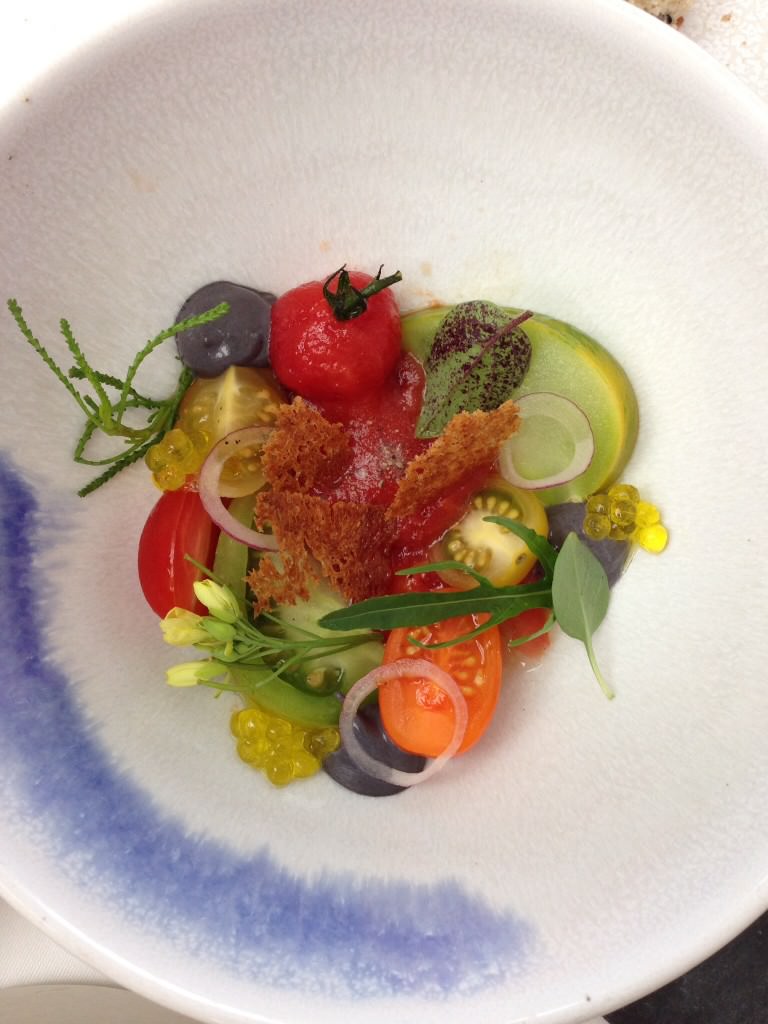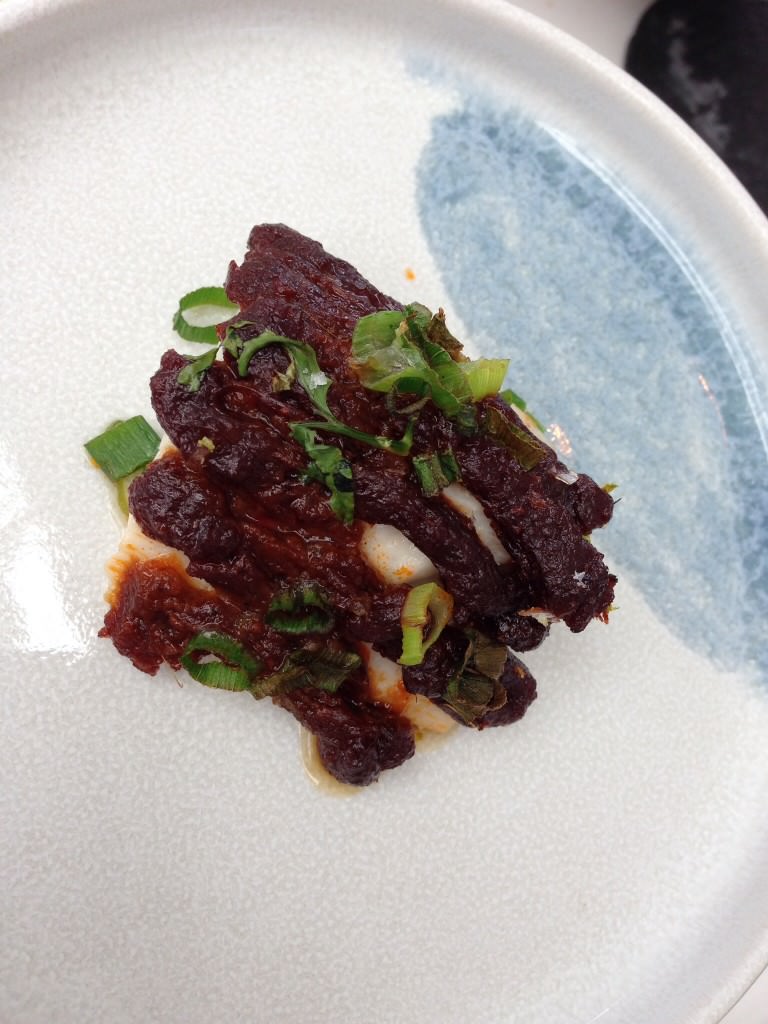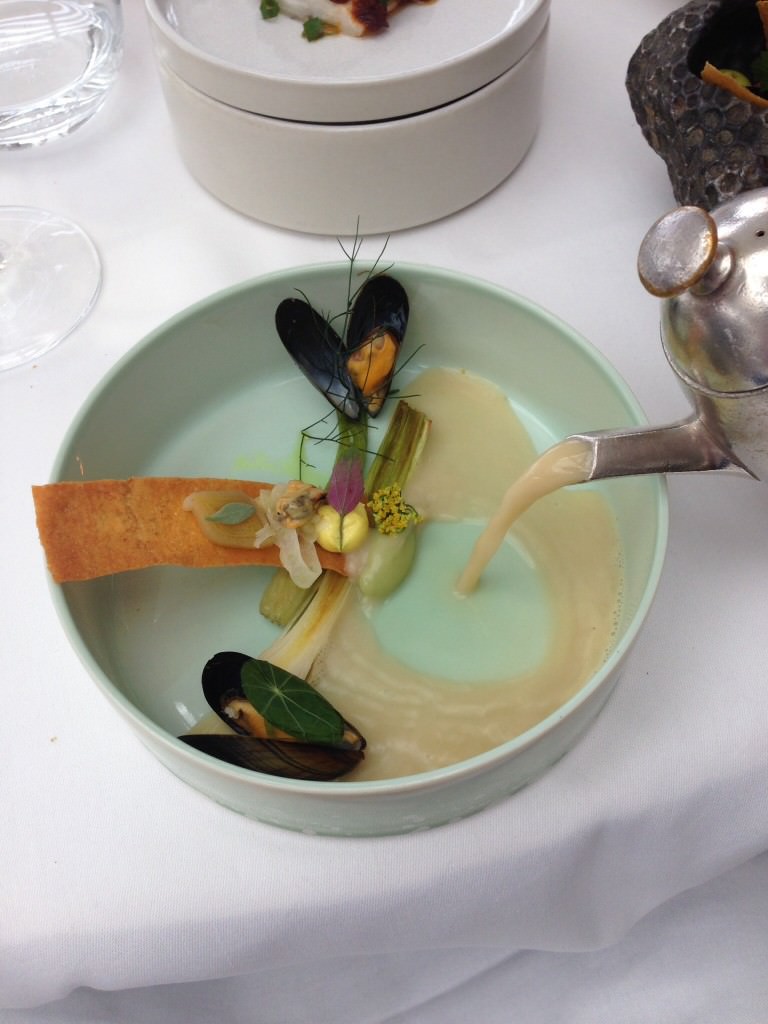 Our main course was this great sea bass in a crust of salt with a deliciously  salad of roasted vegetables with smoked olive oil and potatoes with tomatoes and olive oil.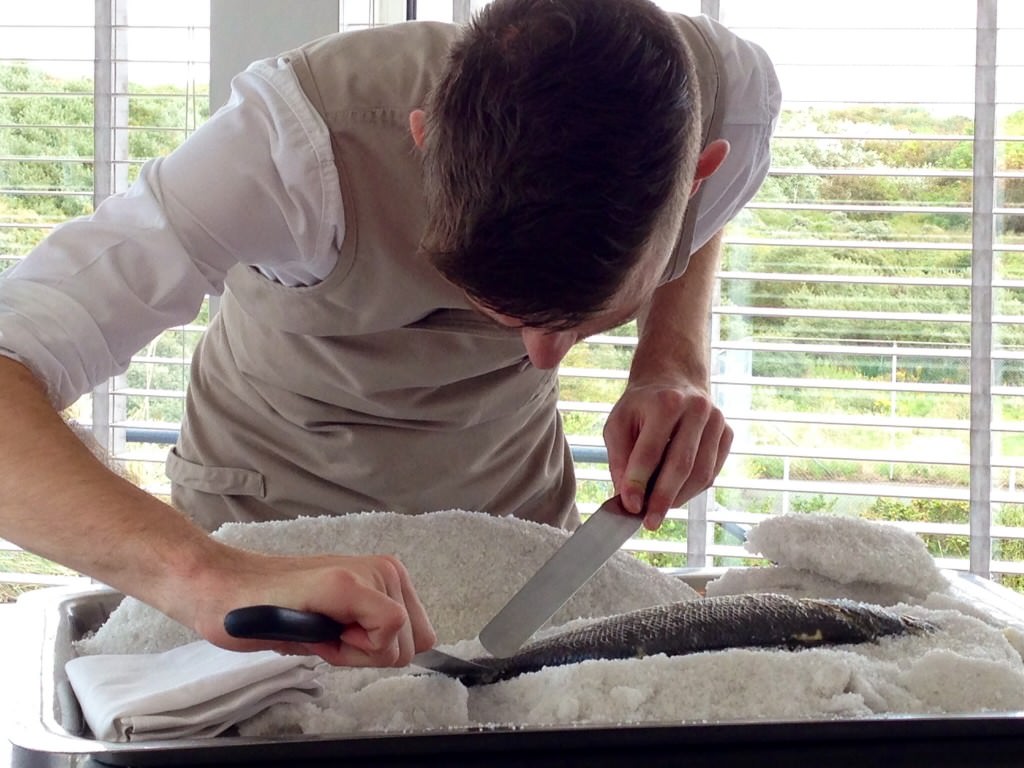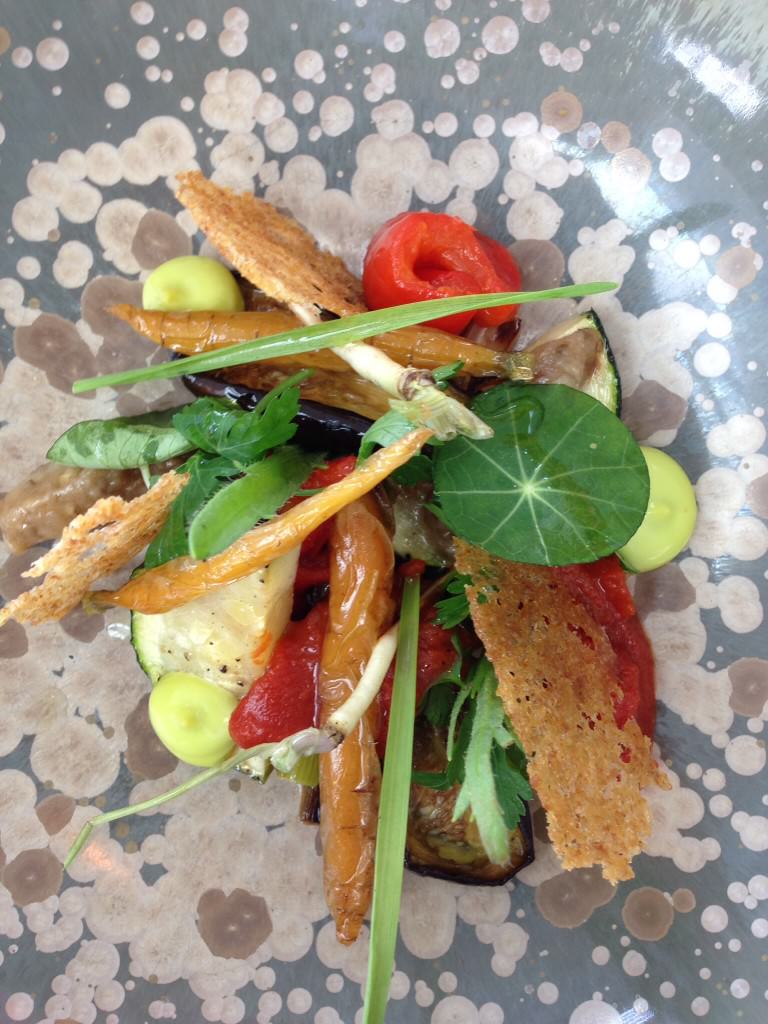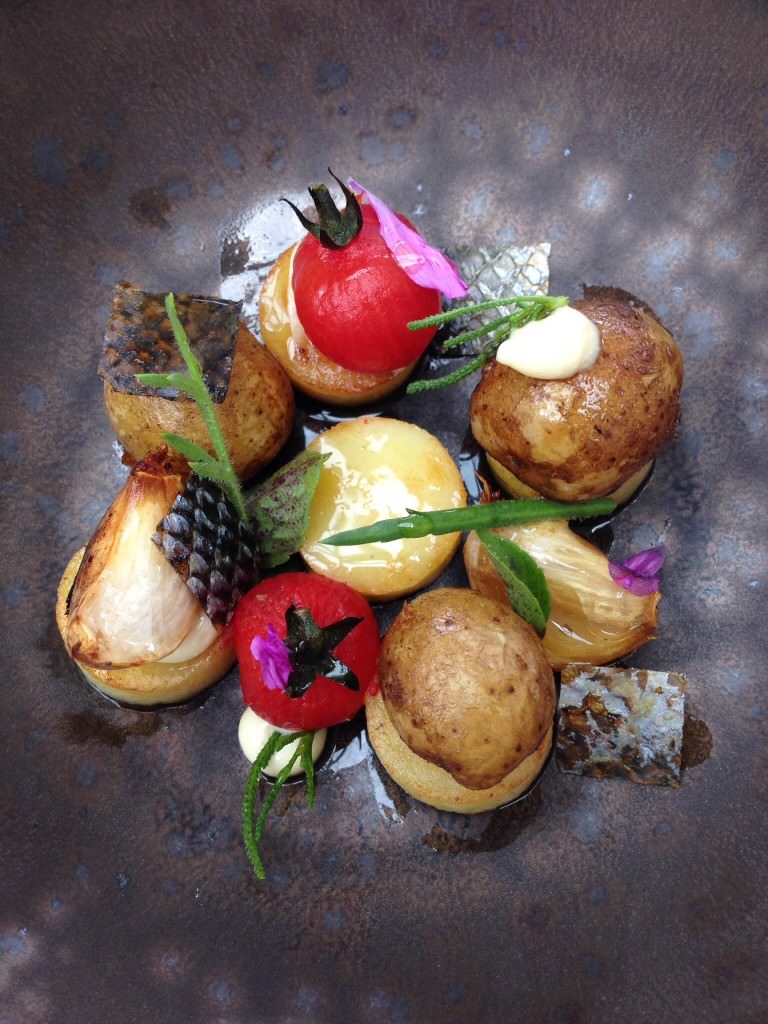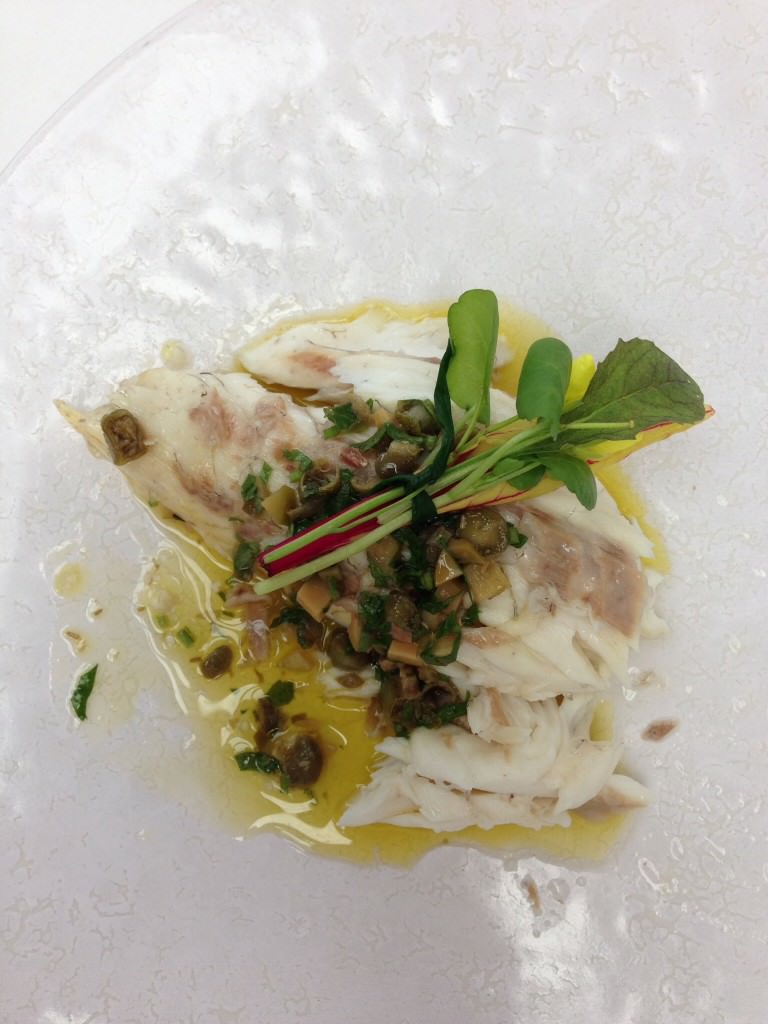 While the waiter was cleaning the fish at our table a little salad with little gem and avocado and a tartar of sea bass. I love waiting like this….
As you can imagine, there was nog room for dessert.
Pure C – Strandhotel – Boulevard Wielingen 49 Cadzand