Recently  I had some leftover quinoa and I have prepared these great cookies/burgers with it. Easy to prepare and a delicious and healthy snack or lunch.
In this version I have used zucchini from our garden, we have like two or three zucchini's a day and it isn't always easy to keep on being creative with the zucchini overload. You could easlily make these with broccoli, peas, fennel, spinach or mushrooms. But if you use vegetables such as fennel and broccoli you need to stew them a little first so they get softened up.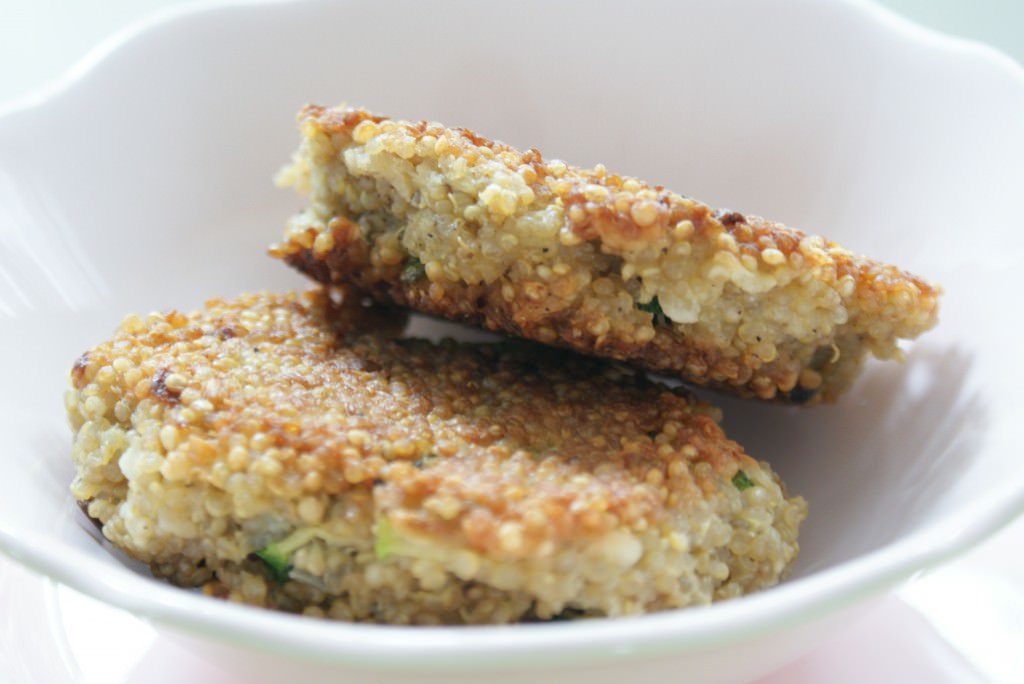 If you make little cookies/burgers you have a nice snack for an aperitif, you can eat these with some smoked salmon and a salad or as a veggie burgers.
I always make them as gluten free plane food, just don't make them with broccoli then because your neighbour won't be to happy about the smell.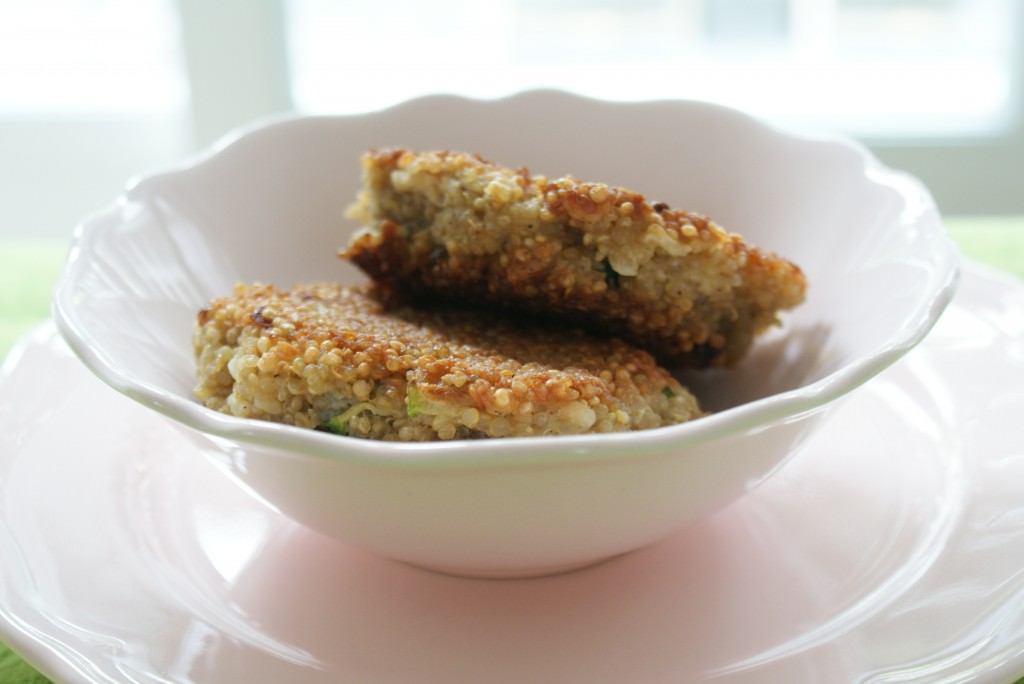 Quinoa Cookies/Burgers
These cookies or burgers are great for lunch. You can easily add vegetables such as broccoli, mushrooms, leeks in stead of zucchini....
Ingredienten
150 gr quinoa - cooked in water or vegetable broth
1 zucchini - peeled (so the little ones can't find greens) and grated
3 eggs, lightly beaten
½ teaspoon fleur de sel
15 g finely chopped fresh chives
1 yellow or white onion, finely chopped
3 cloves garlic, finely chopped
1 tbsp of chopped basil (optional)
½ teaspoon turmeric
1 teaspoons baking powder
80 g rice flour of gluten free bread crumbs
olive oil or coconut oil to bake your quinoa burgers
Werkwijze
Mix the eggs with the quinoa, zucchini, herbs and gluten free breadcrumbs or flour.
Mix well and heat some oil in a frying pan.
If the mixture is to fluid you can add some more flour or breadcrumbs.
Bake 4 quinoa cookies/burgers at the time, make sure you don't burn them, better to be a little patient and wait for the cookies/burgers to bake and dry out a little before flipping them over.
You can freeze these cookies or keep them in the fridge in an airtight container.