This recipe is based on the Wout Bru recipe I have found in a Miele cookbook.
He first sears and then steams the meat and serves it with a tonato style sauce. Special and very yummie.
If you don't have a steamer, you can easily prepare this recipe by searing the meat.
The dressing part is for me always a tricky one since I am more of an Italian Mama type (big plates).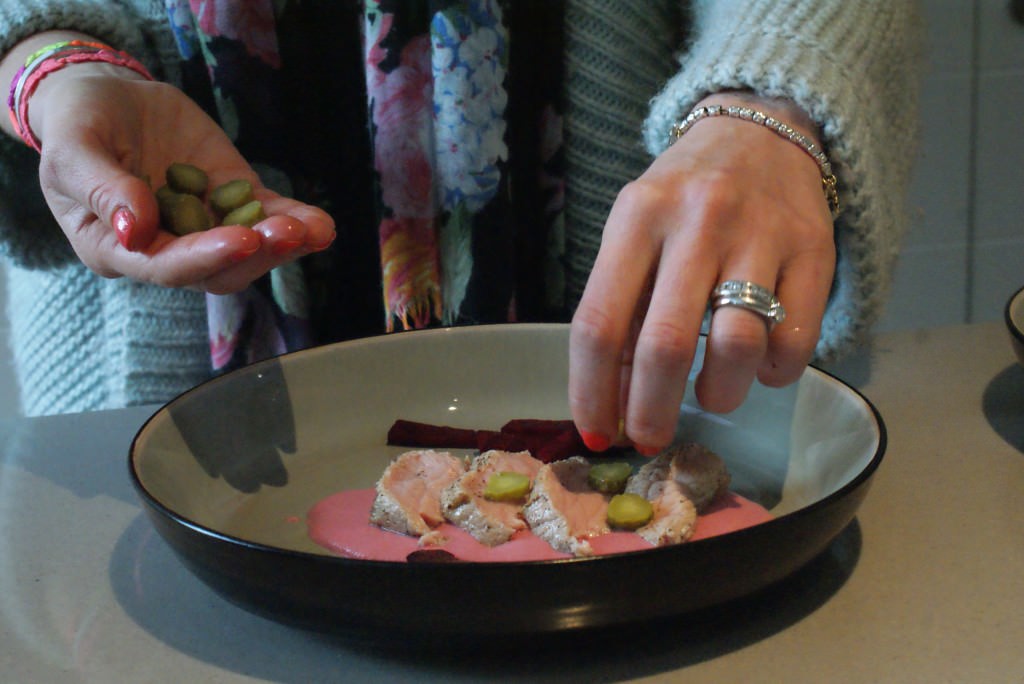 It is not a real vitello tonato because you don't use thinly sliced veal. You just cut the veal in thick slices and serve it with a red beet tuna mayo.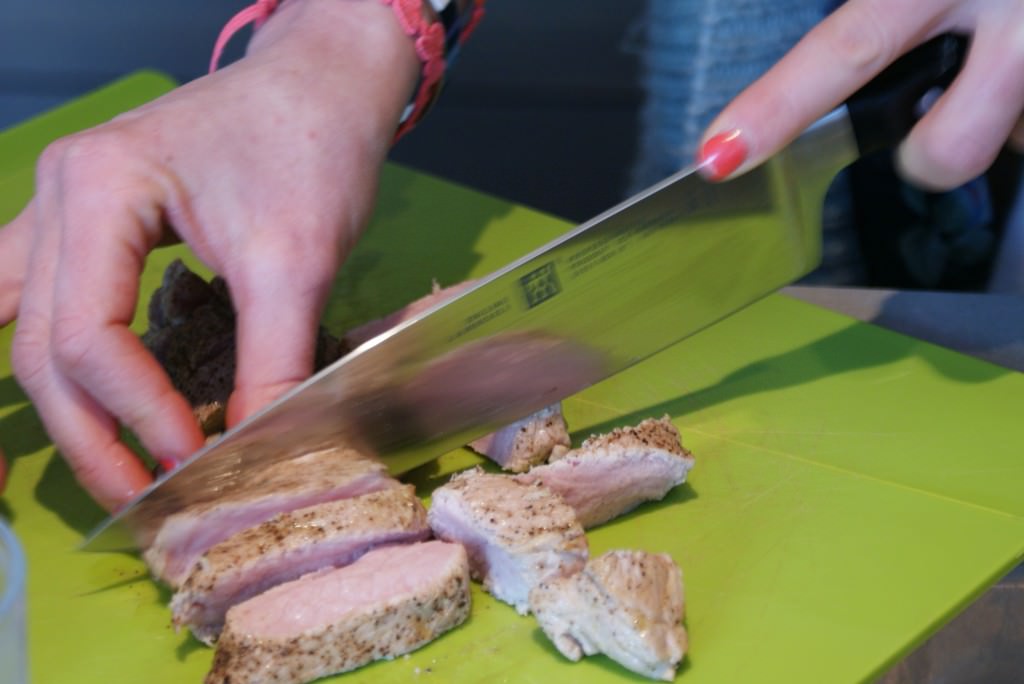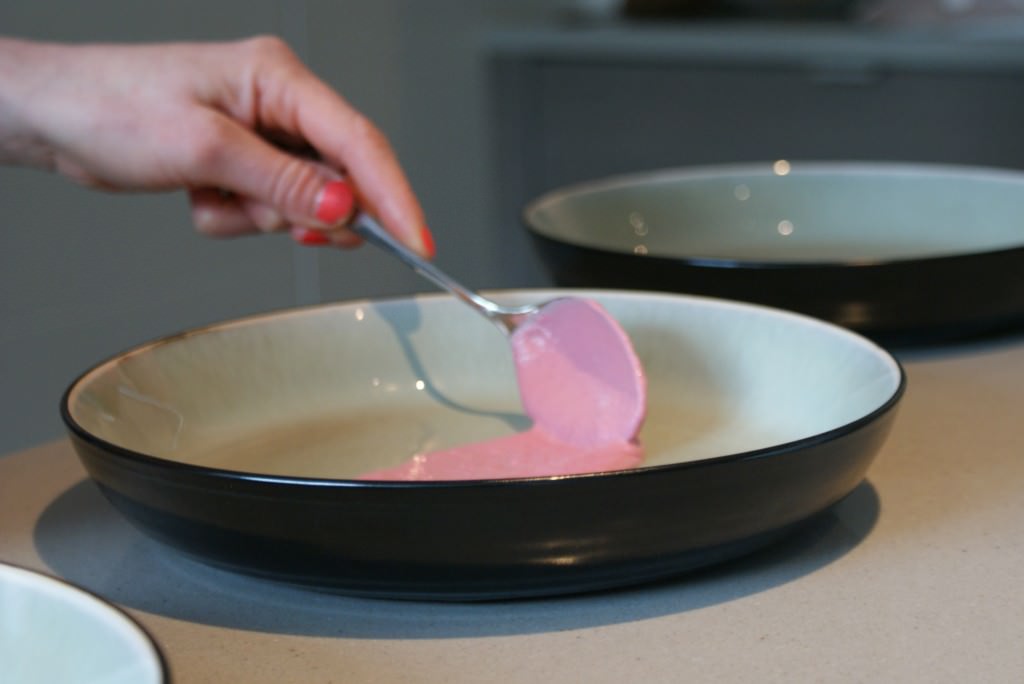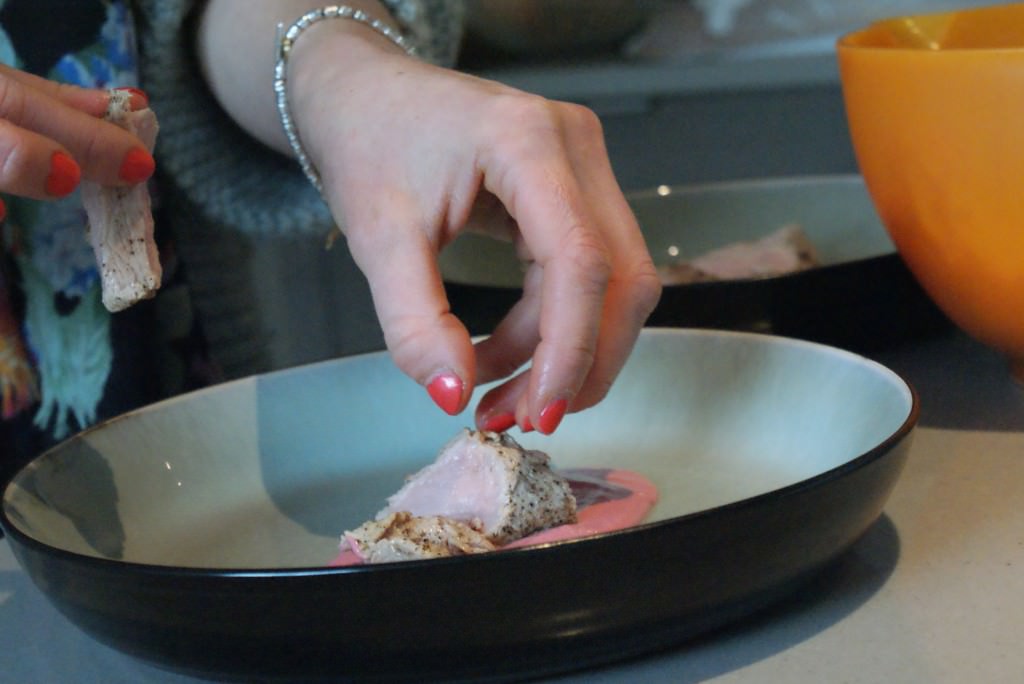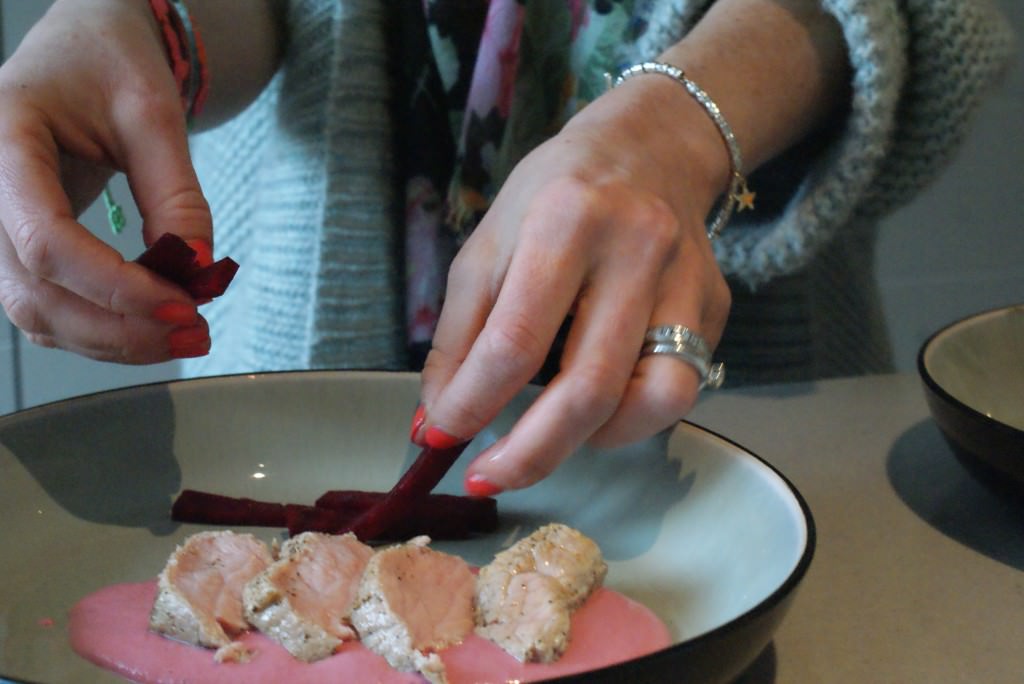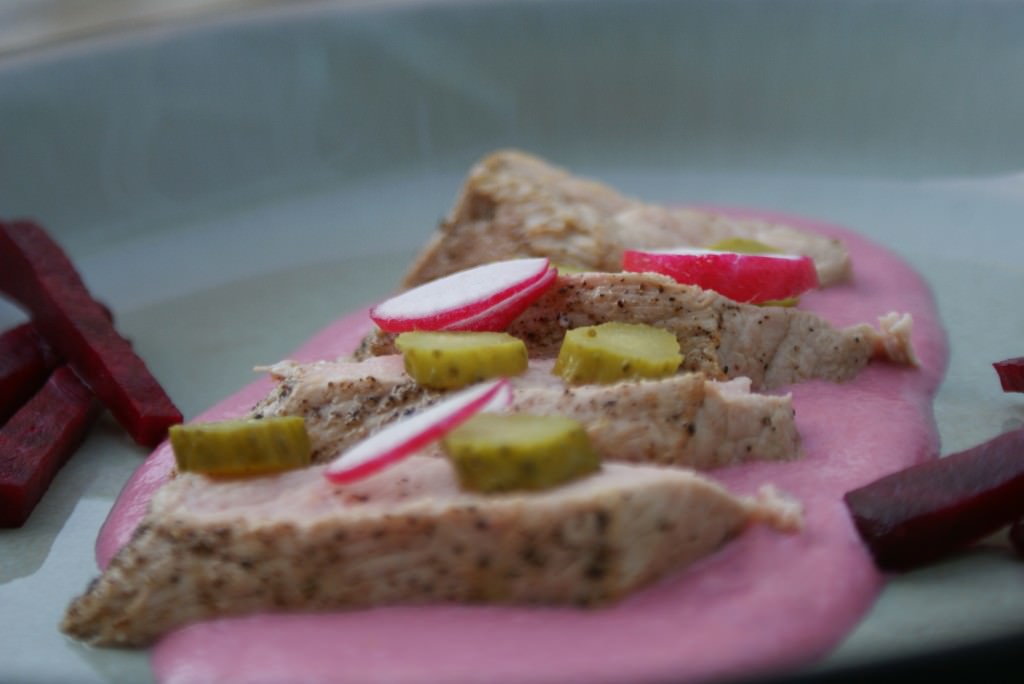 My husband didn't really like the pink sauce, too girly I think, my mom and my sister loved it.
What do you think?

Vitello Tonato Bru style
Recipe coming soon. For the recipe just PM or mail me
Ingredienten
red beet
1 can of tuna
home made mayo
veal