For my former job I used to travel to Spain a lot to present the fashion collections. During one of these trips I was staying in Madrids famous Preciados neighbourhood where we had dinner at Yakitoro. The restaurant is a real hot spot for the moment, owned by Spanish well known television chef Chicote. We were lucky because the night we were having dinner there we were introduced to this charismatic figure. Chicote looks more like a comedian than like a chef in his flashy yellow kitchen uniform, but he is truly in charge of his kitchen.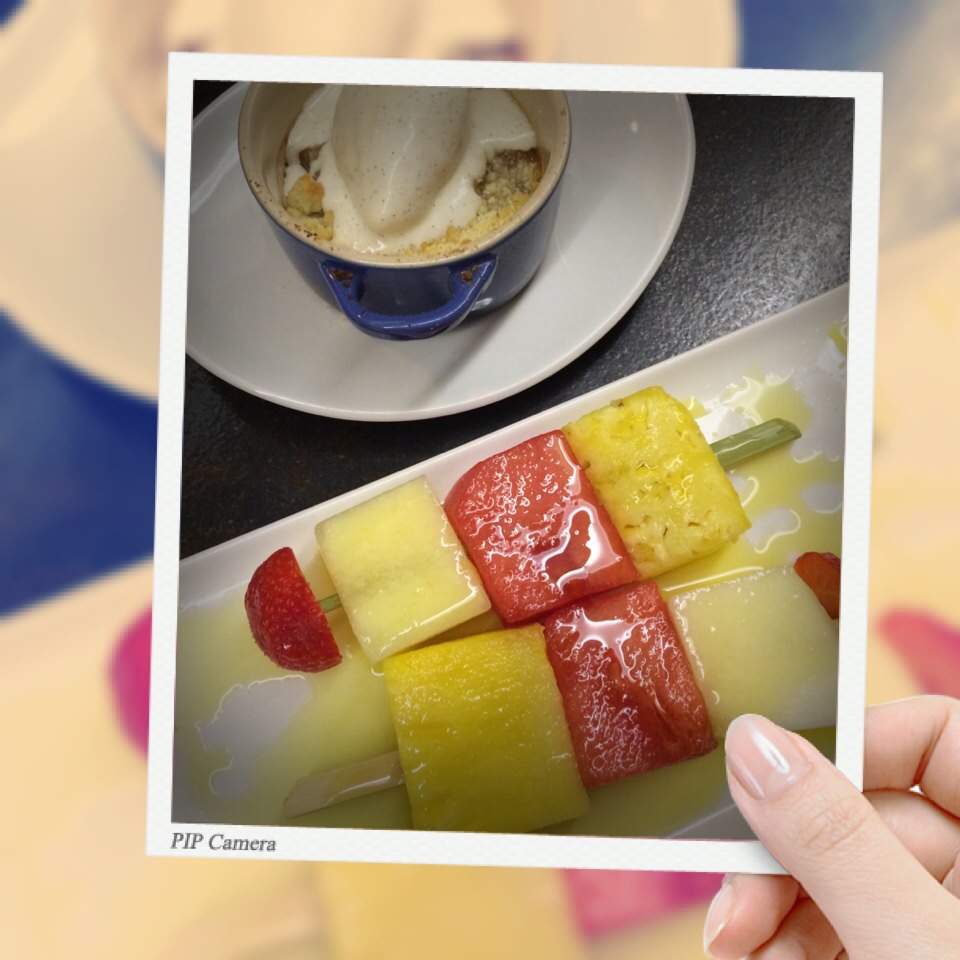 We had to queue for 15 minutes before we could get in and then there was a wait of 20 minutes at the bar before a little spot at the windows came free. Making a reservation is necessary if you want to have a nice table.
The restaurant is very spacious and decorated with touches of vintage. The center of the restaurant is the grill where all the skewers are prepared.  The yakitoro's on the menu are divided in the following categories: from the earth, from the water, from the farmyard, from the ranch, salads, sides and sweets. If you are seated at a table there is an ice bucket incorporated into your table, very easy to chill water, wine and beer. I also really liked the uniform of the waiting staff. This was lightly influenced by Ché Guevarra's uniform. Military green jumpsuits with boots.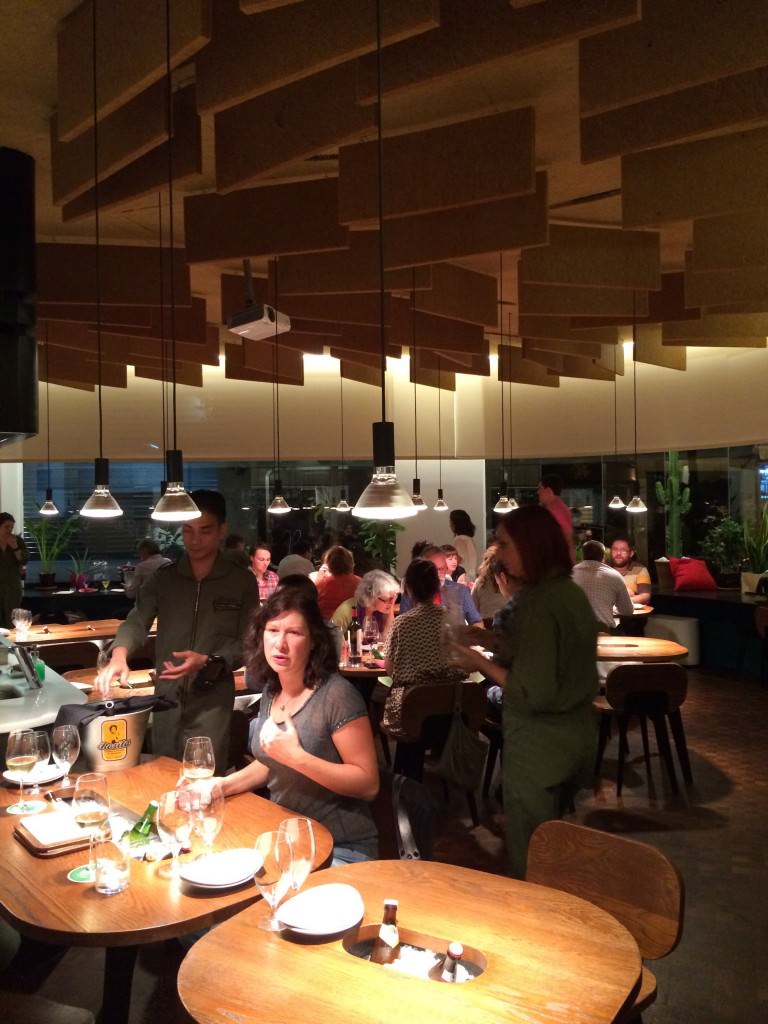 We decided to let the chef surprise us with the best selling yakitoros. What a great experience this was. We had some eggplant tempura, fresh shitake mushrooms, baby squid and tuna tataki to begin with. All very good. We continued with bone marrow and wagyu ribs and to finish it of a yakitoro with grilled fruit and saffron sauce.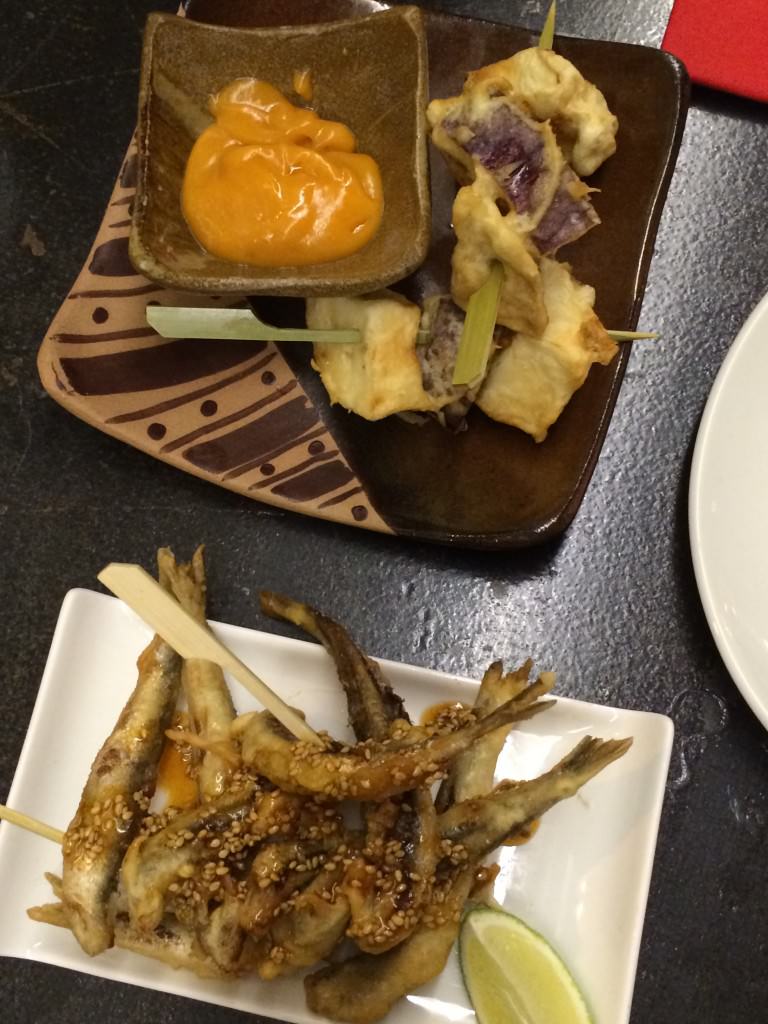 A great place to spend a cozy evening with friends. I don't recommend this place for a romantic dinner because of the constant noise and the buzz.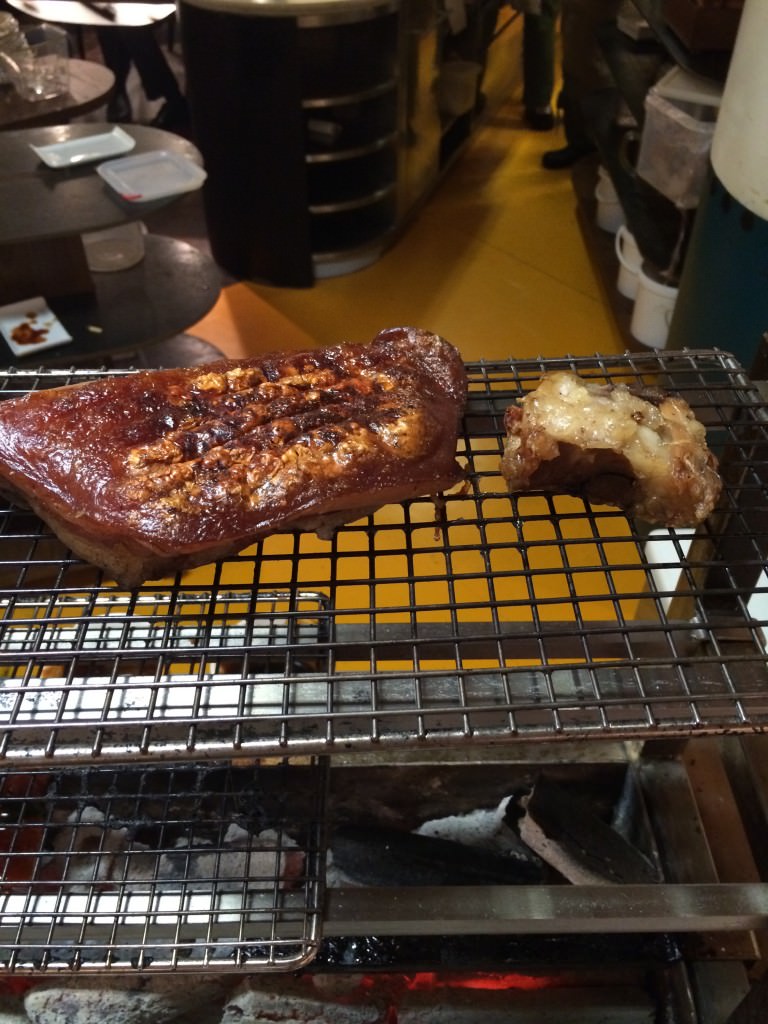 The restaurant is only a 10 minute walk from the famous Puerta Del Sol, in the center of the Preciados district.
Calla Reina 41 Madrid Spain
www.yakitoro.com