When you are in need of a quick and healthy soup just turn to this recipe. Not for cold and rainy days but perfect for a nice day late summer early autumn. One of my friends sent me a recipe for cold avocado – cilantro soup and I was intrigued so I tried to make one of my own. She uses cold stock in hers but I am not a big fan of cold stock so I used plain still water. You can drink this as a green smoothie too but it I prefer to eat this with olive oil and some pepper en sea salt.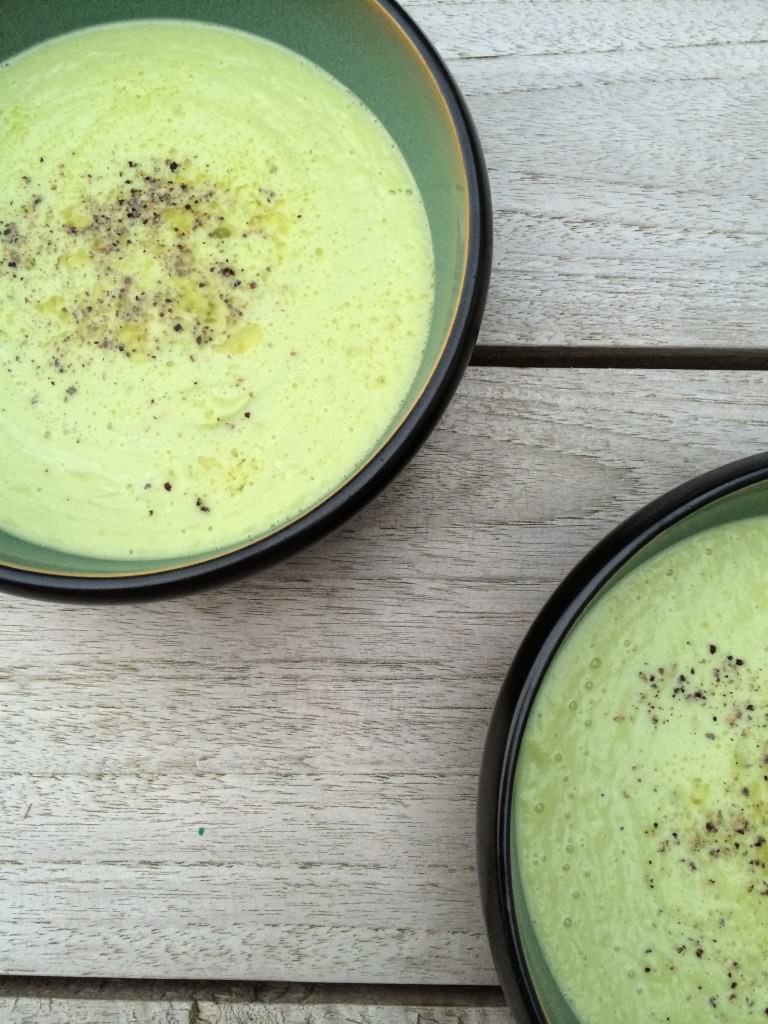 Because of the avocado this soup fills your stomach, no worries about being hungry.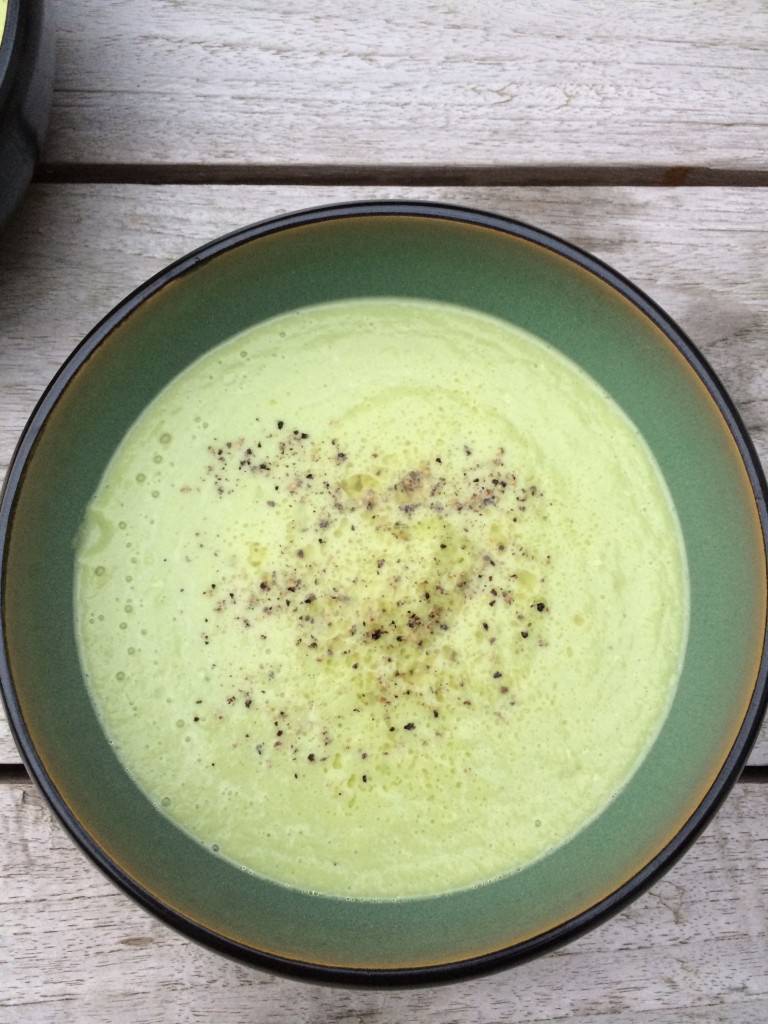 Did you know avocado has a lot of proven healthy benefits? For example avocados are rich in healthy fatty acids, vitamins and antioxidants that can improve your skin from the inside. I always buy  dark Hass avocado, they are smoother and have (to my humble opinion) a better taste.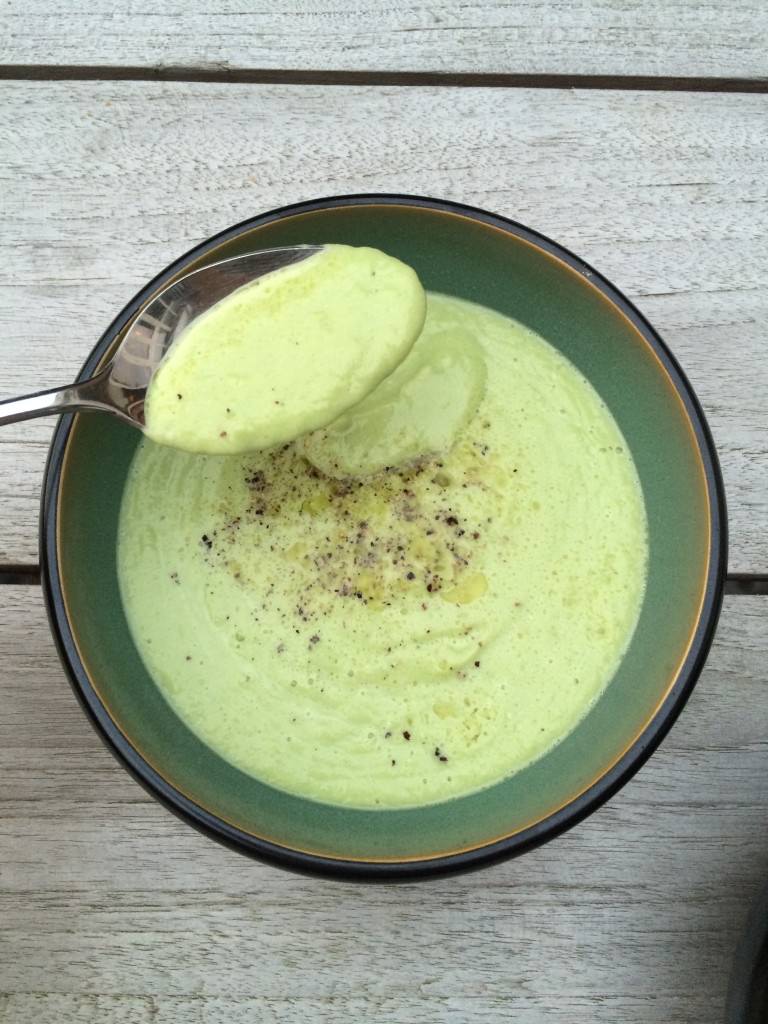 Avocado spinach soup - a raw recipe
You can always add some cilantro or basil to the recipe if you like. You will need a good blender for this recipe. This soup makes a nice lunch or a good starter for two persons.
Ingredienten
• 1 avocado – peeled and chopped
• ½ cucumber, peeled and seedless
• 1 handful fresh spinach leaves – I think you might use kale as well
• Juice of 1 lime – make that at least 3 tbsp if you have dry limes (or more to your likings)
• 400 ml cold water
• Extra vergine olive oil to serve
• Black pepper and sea salt
• Optional: cilantro/coriander or basil
Werkwijze
Mix all the ingredients except the last 3 (oil, pepper, salt) in a blender until smooth. If you use fresh herbs now is the time to add them.
If necessary add some extra water or lime juice. Keep in mind you need a rather thick and smooth liquid. Check out the last picture to get an idea. Pour this into deep plates and finish of with some drops of olive oil, pepper and salt.
Enjoy!