Do you remember the Bacardi commercial from the early 90's with the party on a tropical Island? (for those of you who remember check it out here for a trip down memory lane). This commercial was shot in the Dominican Republic and we have visited a beach that look's just like the one in the commercial.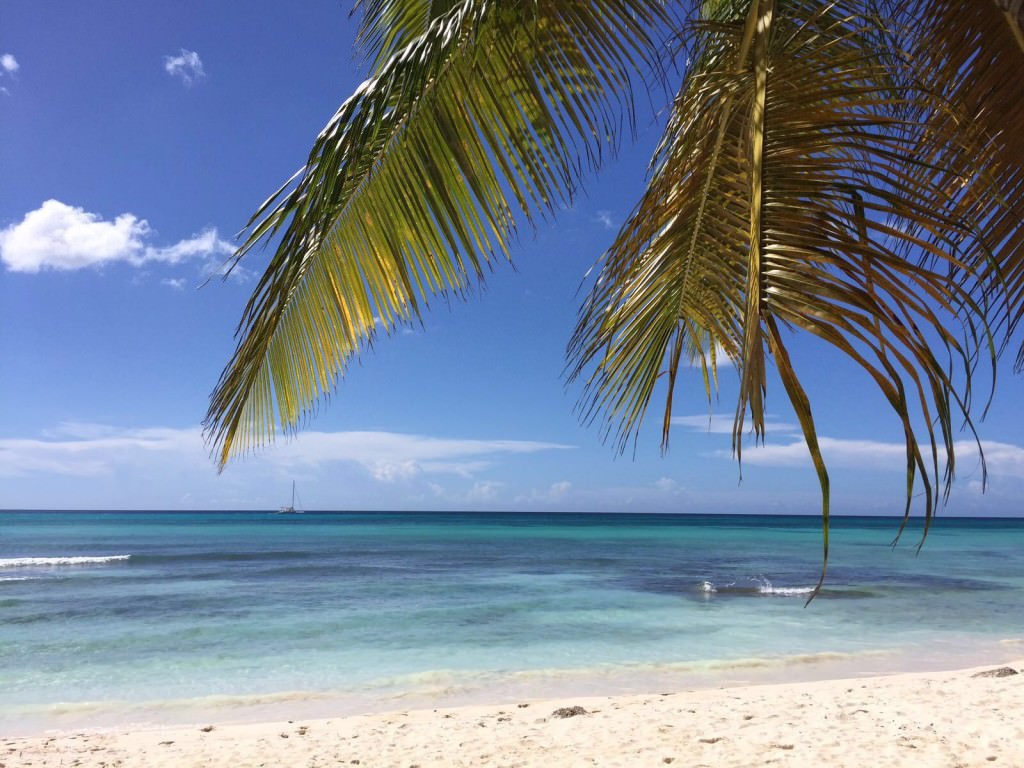 If you have read the post about our stay in Punta Cana, you know we were kind of disappointed with the beach at our hotel so one of the GO's suggested we book a trip to the beautiful Island of Saona. Wow was she right! This beach comes very close to my idea of paradise.  This island is now a nature reserve so you can only come here for the day and must make sure not to take anything from the Island.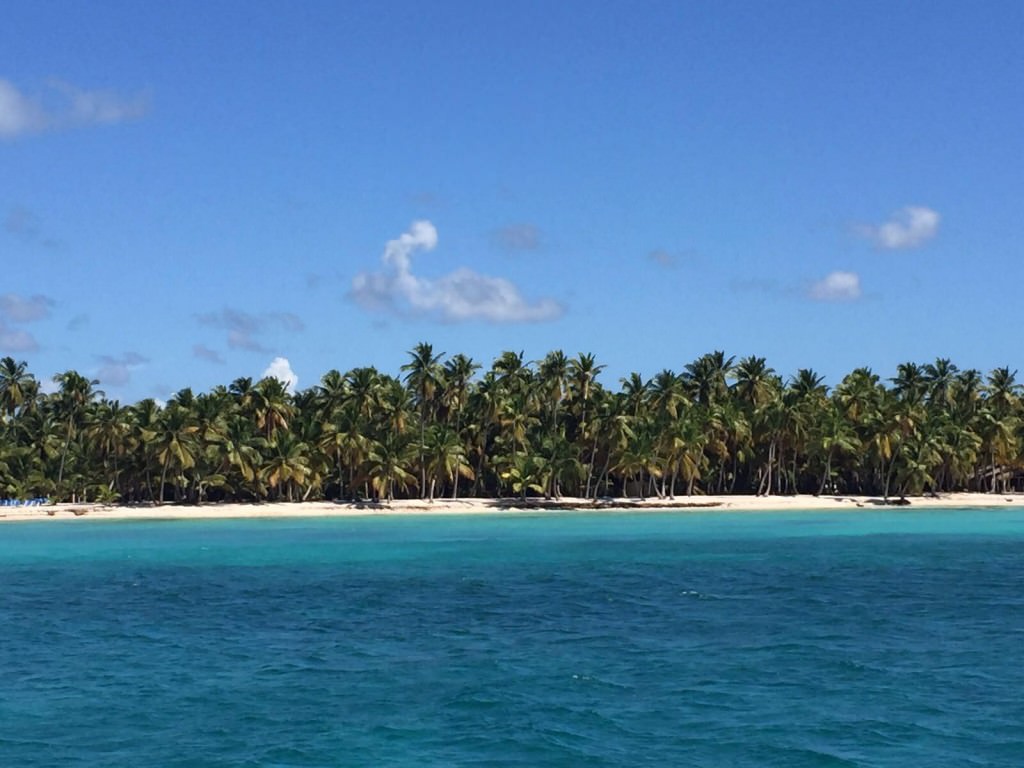 As for as perfection applies to a tropical outing…this was it. White pristine beaches, turquoise sea, great crew on the catamaran. What a day!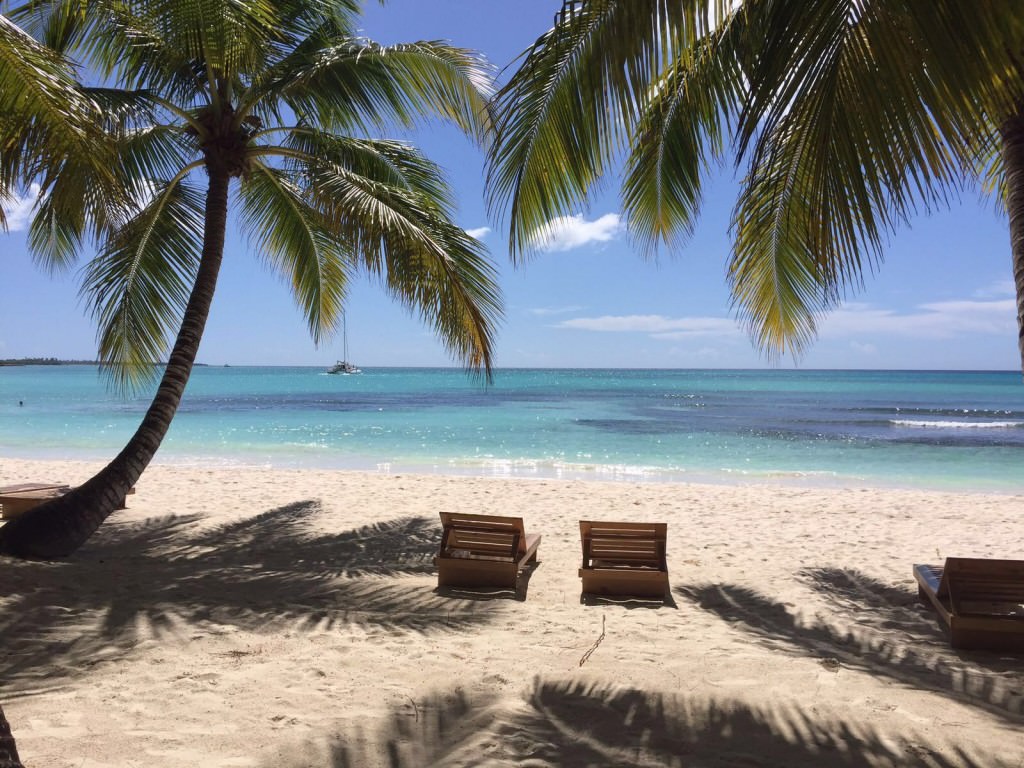 We left early morning and boarded a catamaran owned by a Frenchman and his wife. We sailed away on the turquoise water of the Caribbean Sea to the Island of Saona where we had a langouste lunch with our feet in the sand and afterwards we went snorkeling and saw beautiful starfish.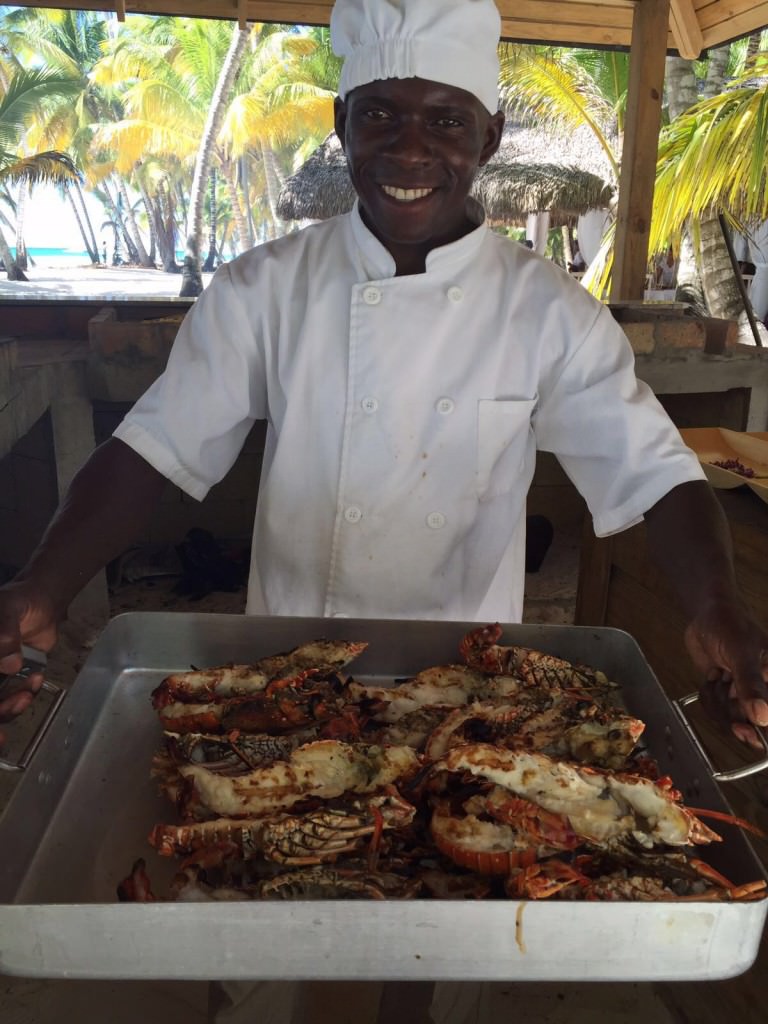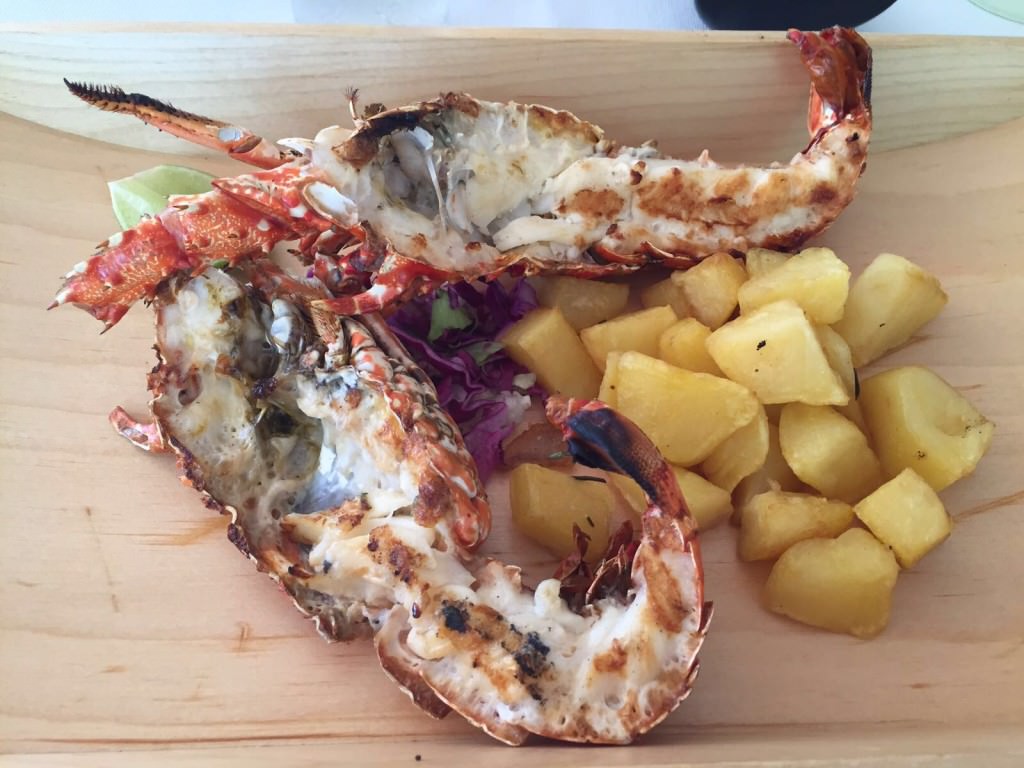 When you plan to visit the Dominican Republic make sure to book this trip. We loved it!