Since we started eating gluten free a couple of years ago I have been experimenting with all types of flours to prepare pancakes, breads and all kinds of alternatives for bread.
Last week I have prepared a pizza with a cauliflower crust. If you check all the 'healthy' accounts on Instagram and Pintrest you must have seen this type of crust pass already. I was intrigued by the idea and tried Rens Kroes' recipe. Not a succes. The taste is ok, it looked like a pizza but the crust was all soft and mushy. Definitely not a succes.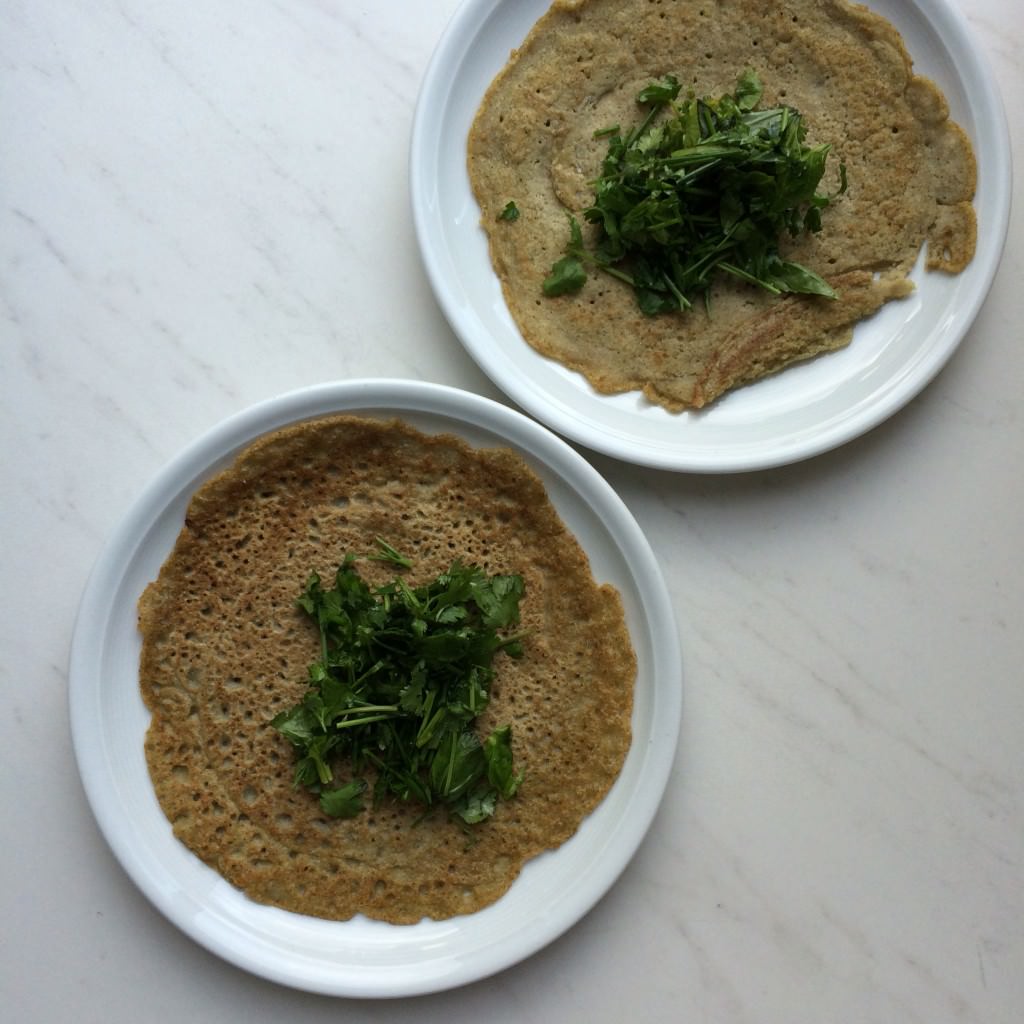 So on to the next experiment….dosa's. I had seen recipes pass on Jamie Oliver's site and in cooking magazines but they always use a mixture of chickpea flour and regular flour. When I was browsing through Pascale Naessens latest cookbook her recipe for dosa immediately got my attention. Traditionally dosa's are eaten for breakfast but for us it is perfect for lunch. After trying them I must say for us they are way to heavy for breakfast.
I like the idea of preparing this kind of pancakes without milk or eggs. I was really curious about the result, but if you take a look at the pictures you see that the dosa's turned out fine.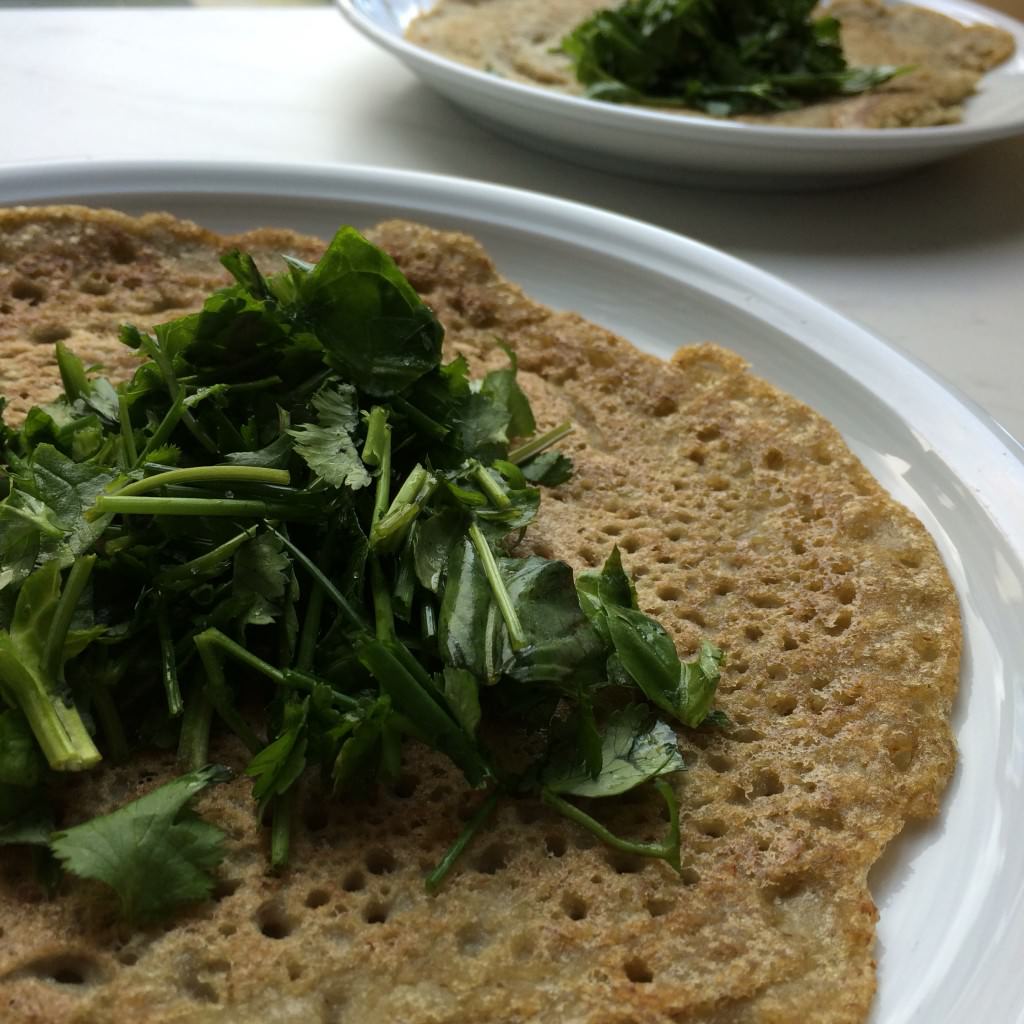 For this recipe you need to soak rice and lentils overnight for the best result and then blend it with some water and garlic so you get a smooth batter. It is really easy to bake kind of pancakes with this batter. Serve them with a salad, vegetables, mozarella and tomatoes or every other filling you like.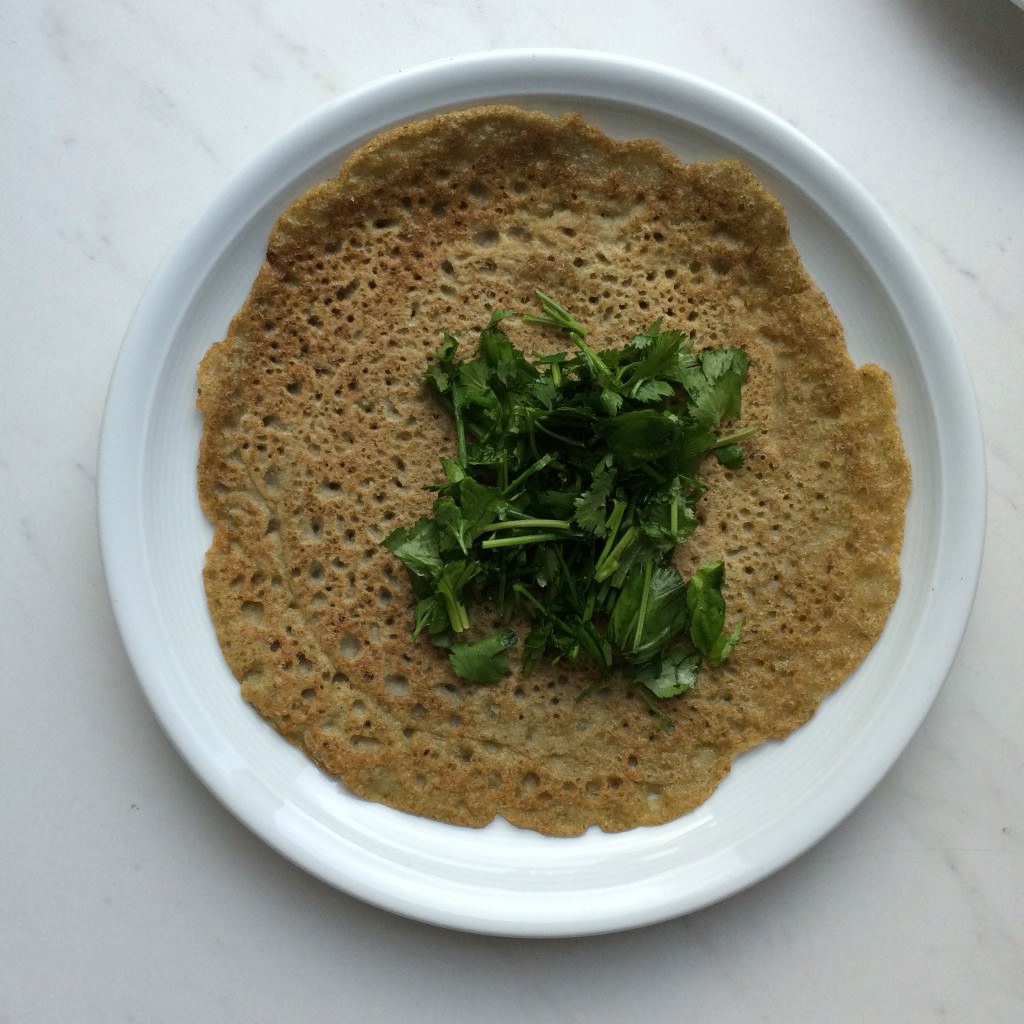 We had them with a fresh herb salad and my daughter had them with cucumber and carrots and afterwards one with maple syrup. She loved it.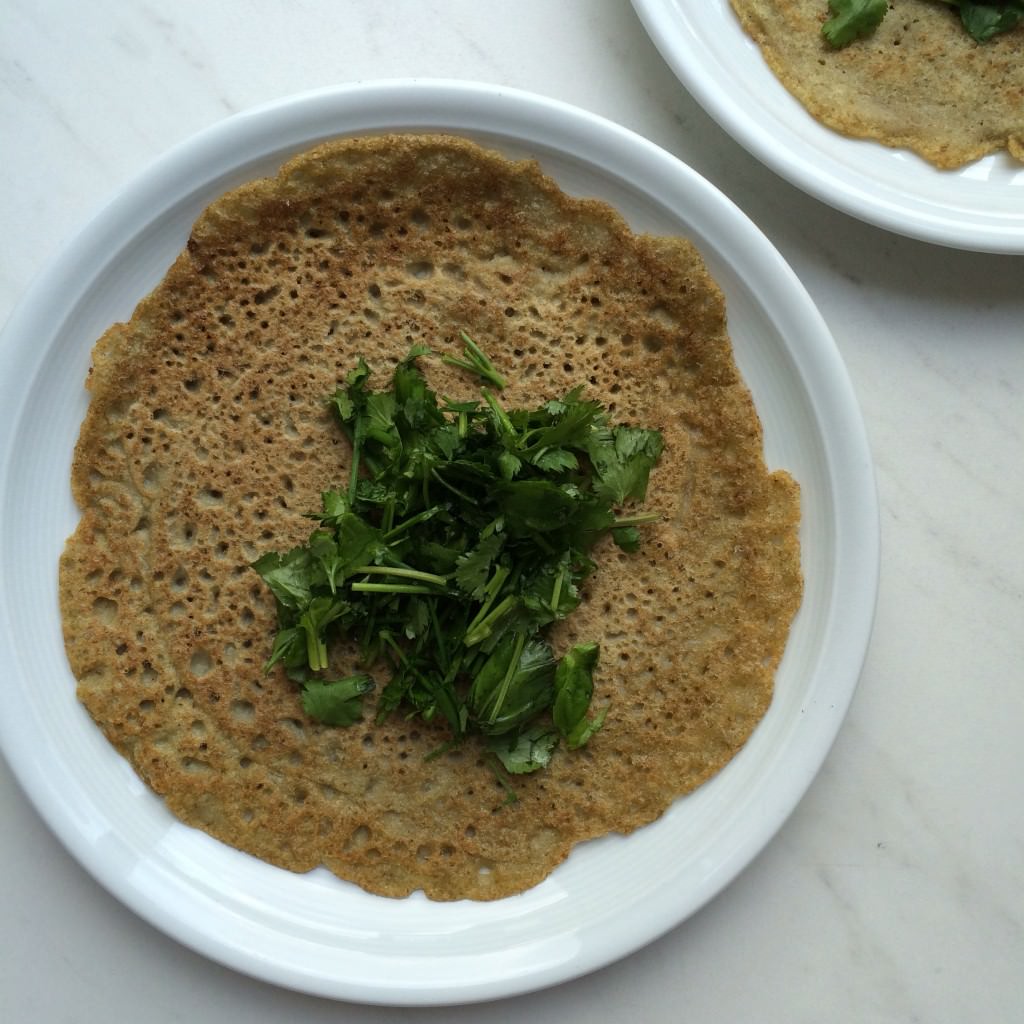 I have some leftovers and I am going to try this as a base for some kind of gluten free pizza. Curious about the result.

Dosa - Indian pancakes
Based on the recipe by Pascale Naessens
Ingredienten
250 gr green dried lentils
250 gr basmati rice
2 cloves garlic
olive oil for baking
pepper and salt for seasoning
Werkwijze
Take large bowl and add the lentils and the rice. Add filtered water until all is covered.
Let this soak for overnight.
Rinse the rice and lentils and then pour them in a blender. Add pepper and salt and the peeled garlic. Add water so that the mixture is just covered. Blend well until completely smooth. This takes about 4 minutes. If the batter is still too thick just add some extra water.
Heat the oil in a non stick pan and start baking the dosa's. At first it is a little difficult to find the right thickness. I used ¾ of a ladle in a big pan but you can use more or less. Our dosa's were like thin pancakes. You have to be patient and make sure the batter has dried out before flipping the pancake.
Enjoy!