Every month I buy all kinds of magazines and most of the time I let them linger until we go to the seaside where I always take the time to relax. I like nothing more than being crouched up on the couch with some music, candles and a nice cup of tea with all my copies of  ELLE, Feeling, Weekend, Condé Nast Traveller. Only the cooking magazines aren't saved up for these relaxing afternoons. I read them most of the time over breakfast. In the Delicious Netherlands issue from January I found this great recipe for Chai Cake.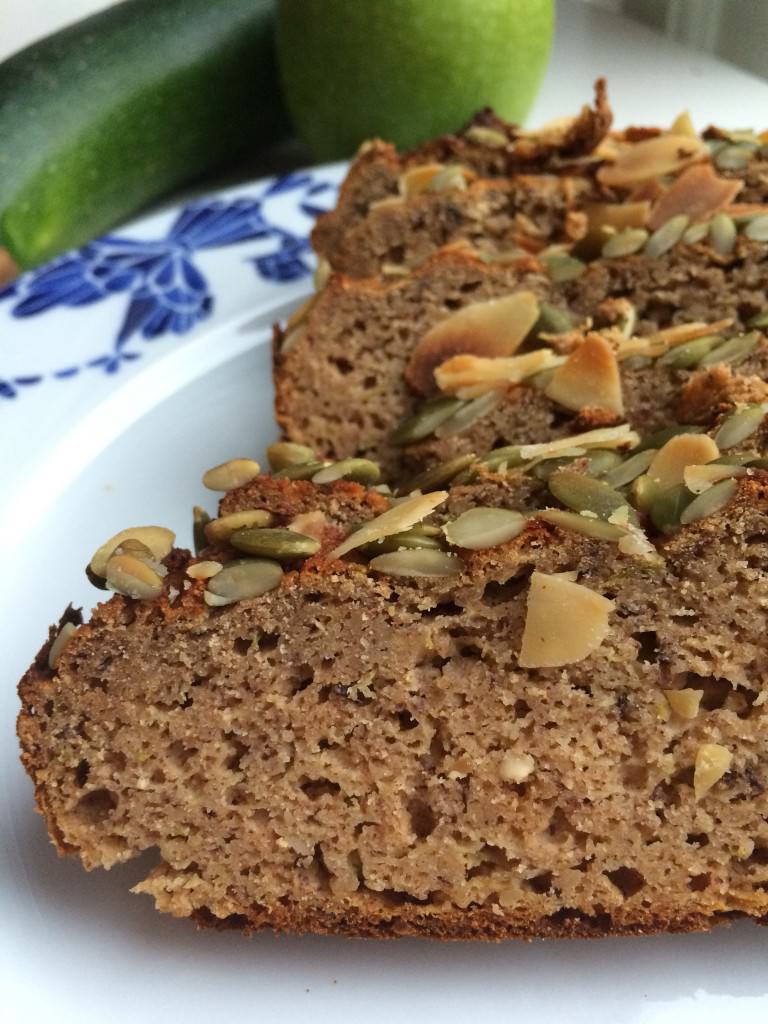 As you know I love to bake with veggies and this recipe calls for zucchini and apple. Mr Husband and me really loved it, the kids weren't such a big fan but I think this had more to do with the fact they saw me prepare the dough including the zucchini…..it's between the ears no?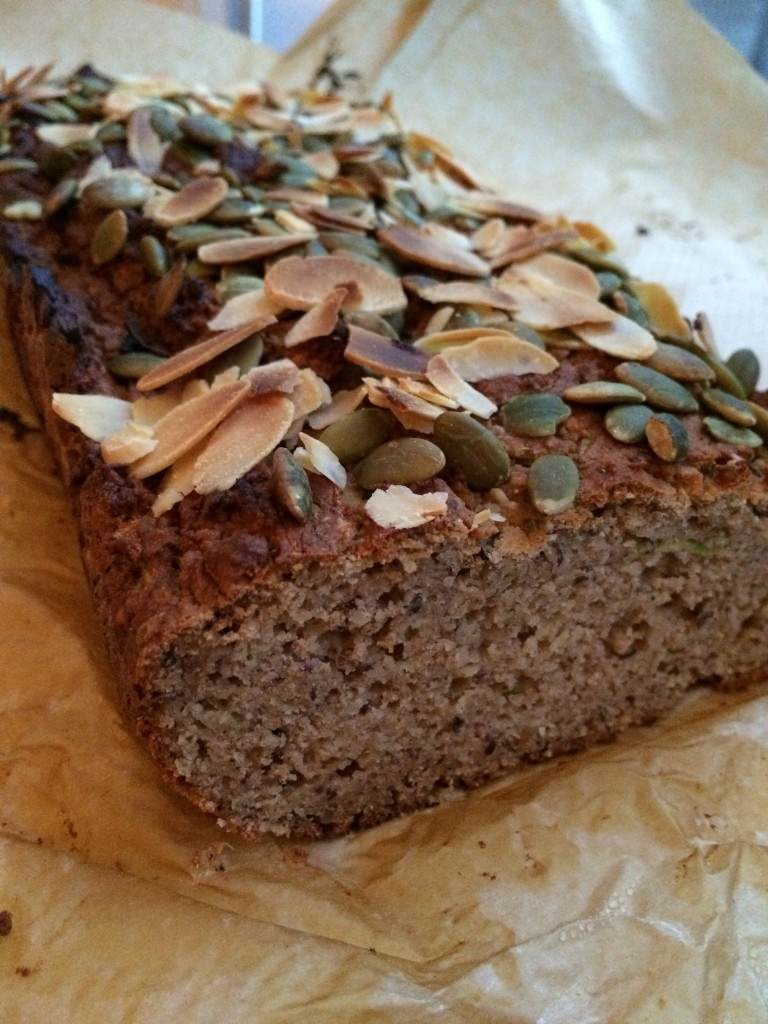 Let me know if you like it or not.

Chai Cake
I used a home made chai mix but the original recipe asks for a bag of chai tea. I think this will only give you an even more pronounced chai taste. You could also use almond oil and flour instead of hazelnut. All these types of flour can be found at Albert Heijn or Bioplanet.
Ingredienten
60 ml hazelnut oil
80 ml honey
contents of 1 bag of chai tea
120 gr buckwheat flour
50 gr hazelnut flour
35 gr coconut flour
2 tsp (gf) baking powder
1 tsp ground cinnamon
1 tsp ground ginger
1 tsp ground cardamom
3 eggs
240 gr shredded zucchini
200 gr shredded grany smith apple
1 tbsp slivered almonds
2 tbsp pepita seeds
additional baking paper, bread mold of +/- 9 x 21 cm
Werkwijze
Start by preheating the oven to 180°C.
Cover the baking mold with baking paper.
Mix the oil, honey and tea in a saucepan and heat this on a low fire for about 4 minutes until the mixture is smooth.
Pour the flours, baking powder and spices in a large bowl and mix well. Add the oil mixture, the eggs, apple and zucchini and stir well.
Add the mixture to the baking mold and use a spoon to smooth the surface.
Sprinkle with the pepitas and the almonds and bake for 50 minutes or until a knife comes out clean.
Let the cake cool down completely and serve with some extra honey you drizzle over the cake.
Source: Delicious Nederland januari 2016