Chiaseeds are hot these days. Every magazine or blog that is health related has some recipe with chiaseeds these days. I have been sprinkling them on top of salads and granola but a while ago I was at le Pain Quotidien where they serve a chia seed pudding.
I have made my own version of this recipe for breakfast or as a quick afternoon snack at work because it is just so easy and quick to make and very healthy on top of that.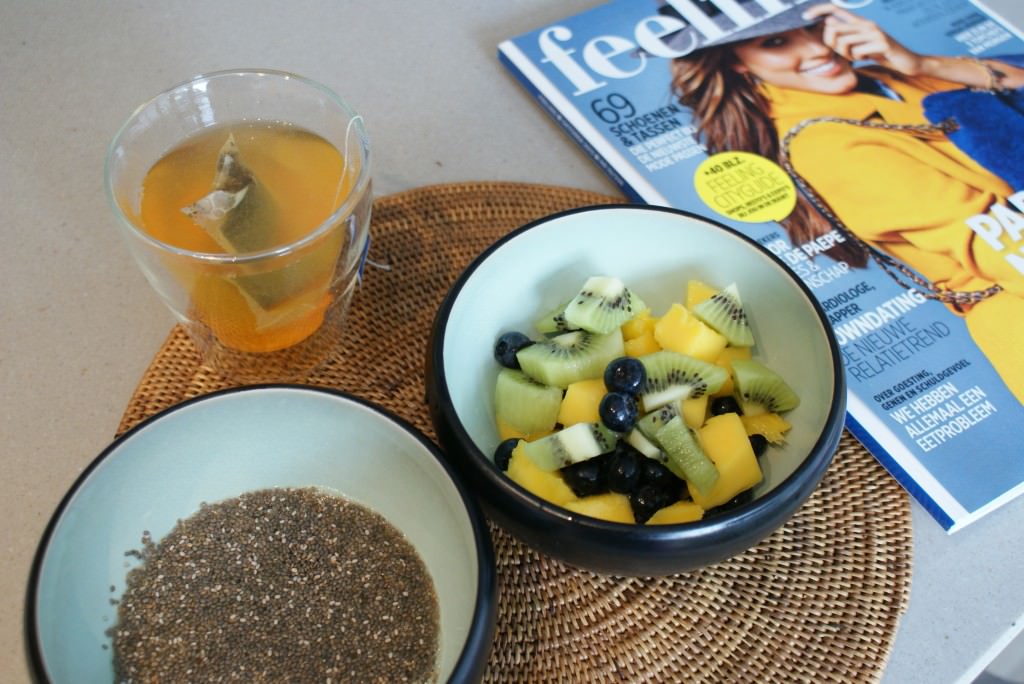 Chiaseeds are rich in Omega 3 fats, they contain magnesium, calcium and fibers. The story goes that when ancient Astek and Maya warriors went out to battle they always took some chiaseeds with them for a quick energy boost and hydration. You can buy these seeds online or in a bio food store such as Bioplanet.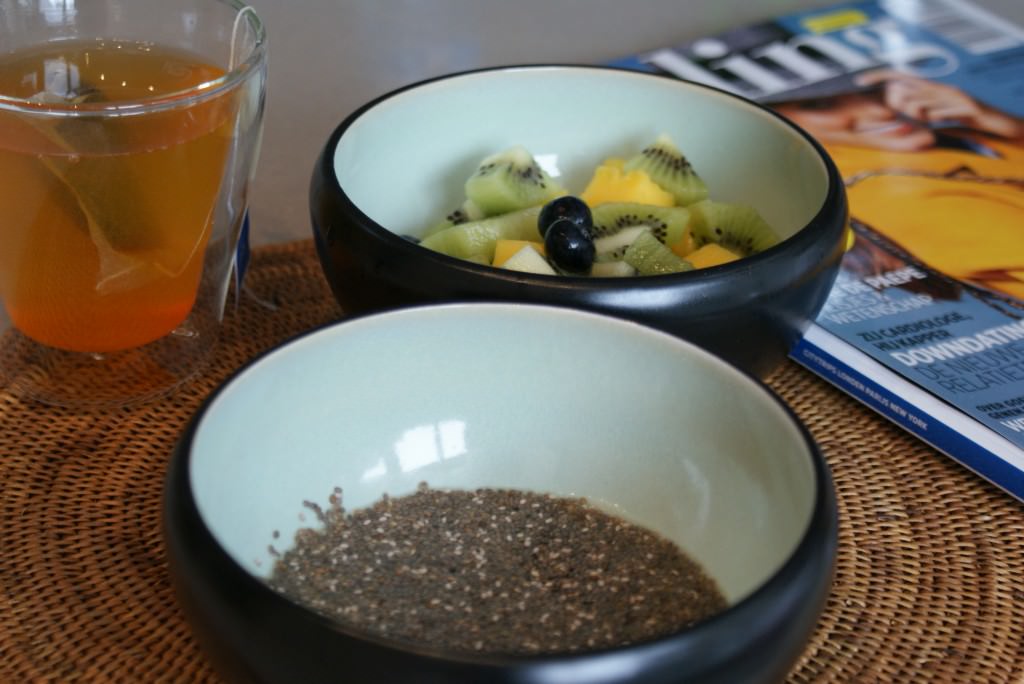 You can also use chia seeds in shakes, smoothies, juices and you can use them as egg replacements when baking (1 egg equals 1 tbsp chiaseeds + 2 tbsp water). I eat this pudding combined with a fresh fruit salad.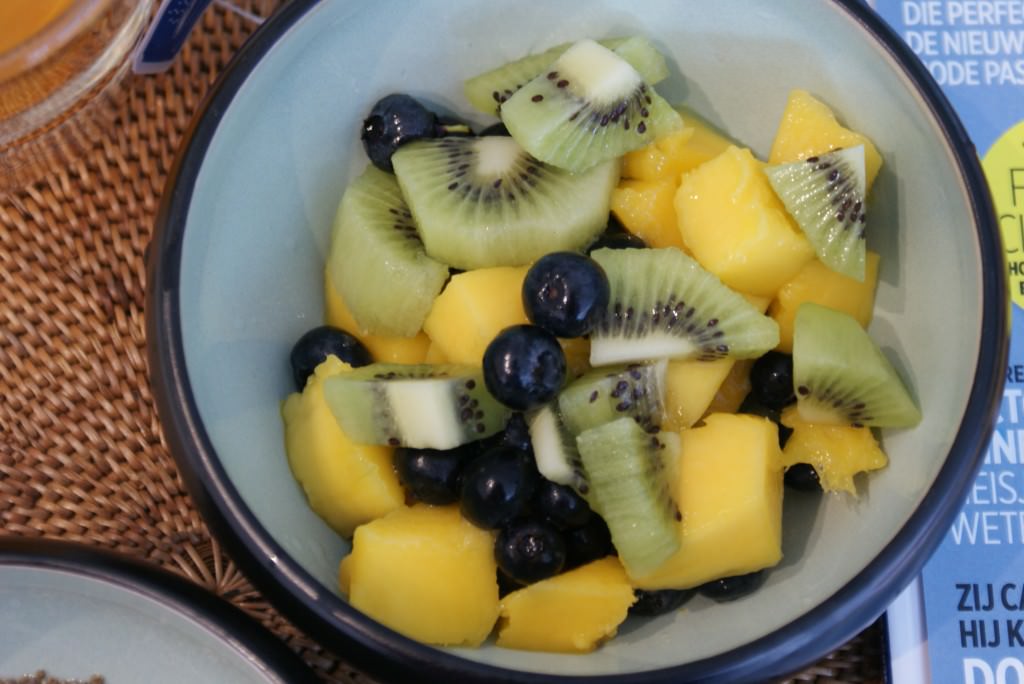 Chia
Ingredienten
Juice of 1 grapfruit
Juice of 1 orange
Juice of 1 lime
3 tbsp chiaseeds
Werkwijze
Mix the juice and the chiaseeds and stir well.
Let this rest for at least 5 minutes in the fridge.
When the mixture has the consistency of a pudding you can eat it.
Easy as that!
Serve with a blueberrie, mango and kiwi salad. Great!