Summer is at it's end but we are still harvesting fresh zucchini from our vegetable garden.I have prepared these in different ways over the summer: soup, quinoa patties, grilled, seared and as a tapa with fresh mint.  I have never tried this kind of fritters before because most recipes use cheese. But without cheese they are as good. Just serve them with lime infused soy sauce.
De zomer loopt stilaan op zijn einde, maar wij oogsten nog altijd courgettes uit de moestuin. Ik heb ze deze zomer al op verschillende manieren klaargemaakt: soep, quinoa koekjes, gegrild, gestoofd met wat munt als tapa en nu een frittata. Ik heb dit eigenlijk nooit gemaakt omdat er in de meeste recepten kaas gebruikt wordt, maar dit recept heeft een oosterse toets.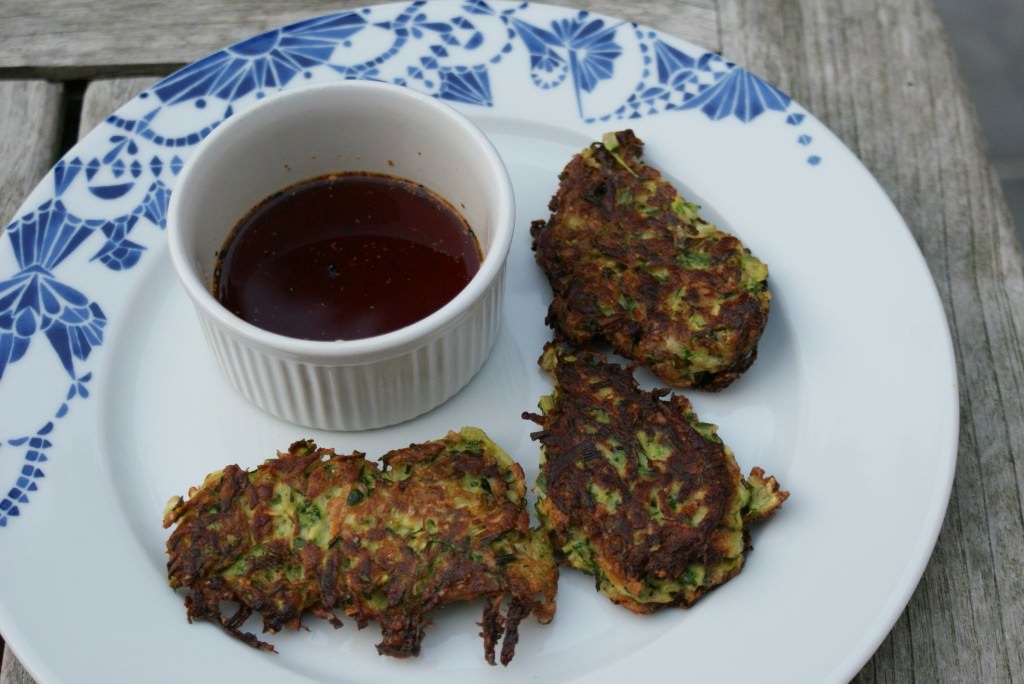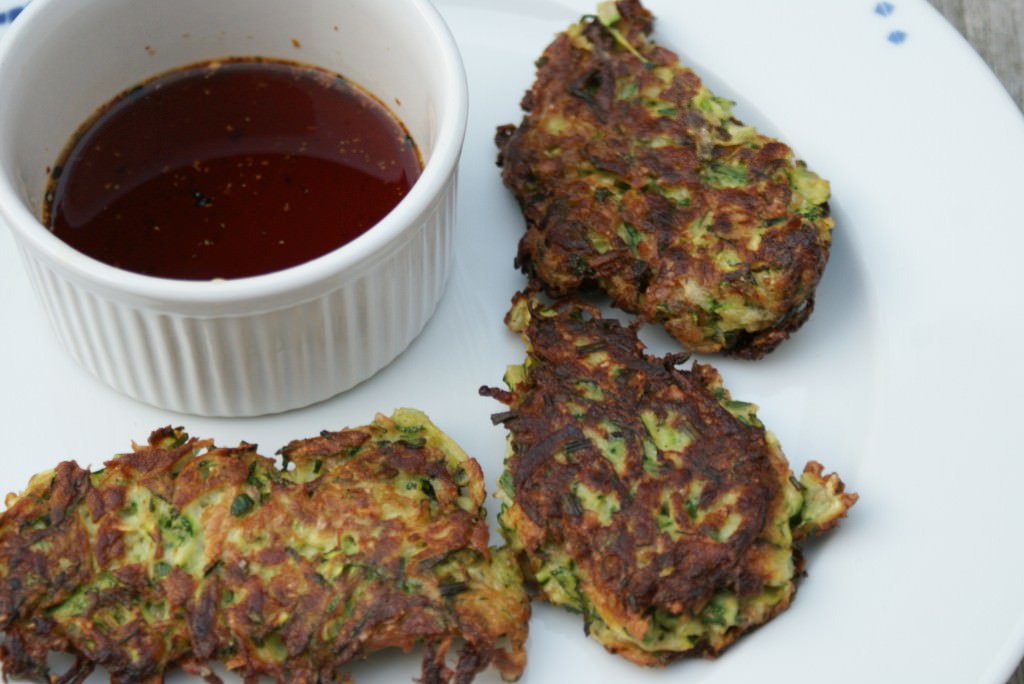 Zucchini Frittata
Ingredienten
2 zucchini -shredded
2 eggs
100 gr (gf) flour
1 clove of garlic, peeled and diced
1 shallot, peeled and diced
pepper and salt to your liking
fresh chives or basil (optional to your liking)
olive oil for baking
Werkwijze
Place zucchini in a colander set in the sink and toss with ½ teaspoons salt. Let stand 10 minutes, then wring as much liquid out of the zucchini. Place zucchini in a large bowl and mix all the ingredients together. When the mixture is too liquid you can add some flour. Season with pepper and salt.
Heat the olive oil in a frying pan and make little pancakes/fritters with a tablespoon.
Bake the fritters over medium heat in batches of 4.
Serve with lime infused soy sauce. Yummie!!
Enjoy!