When I received an invitation for a lunch at Brasserie Bru by Suzy for the launch of  D.Rock Brut Gold Champagne I was quick to answer, Bru and champagne being among my favorites.
We enjoyed a very nice starter with langoustine or crayfish with a tartare of avocado, apple and mango and had a perfect sea bass with risotto a as main course. Delicious.
Brasserie Bru by Suzy offers classics with a twist and has a very nice wine list. A special champagne such as D.Rock Brut Gold with its fine taste and golden bottle fits right on this list.
The luxurious bottle is sprayed in a warm gold color and has a sprakling French Lily with over 1000 cristals. The mélange was conceived for D.Rock by the award winning champagne house of Bernard Remy – 50% chardonnay and 50% pinot noir.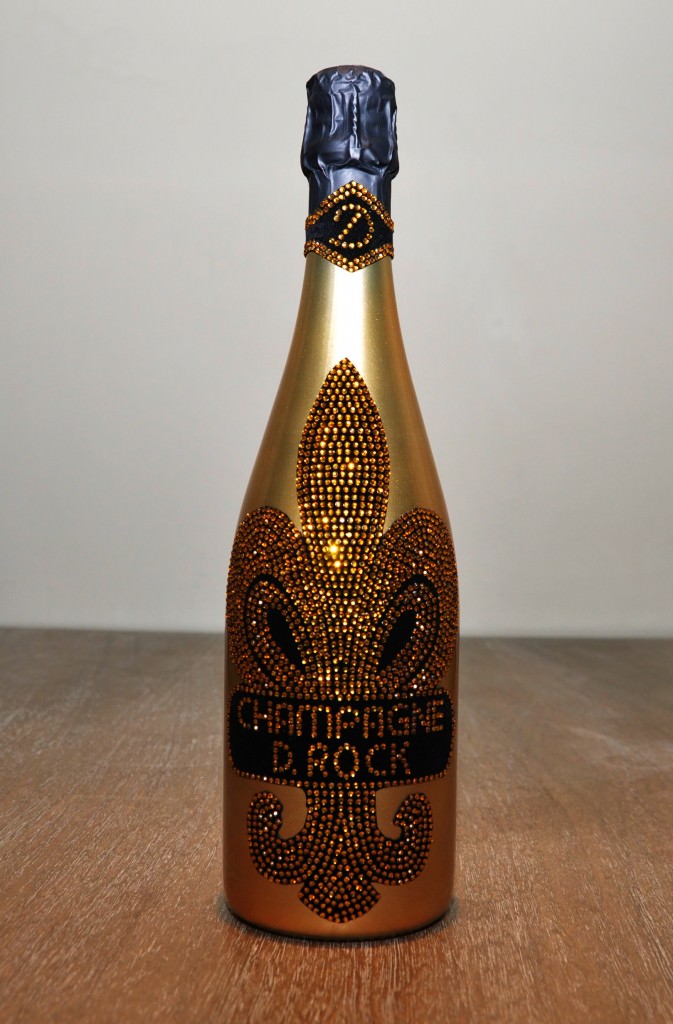 In Belgium D.Rock Brut Gold Champagne is distributed by ExBran BVBA.
Sales price for 0,75l is 84,90€ (VAT included). Ideal when you want to splurge 🙂
Brasserie Bru by Suzy Kasteeldreef 2 2970 Schilde
More info on the champagne: www.d-rock.eu