Those of you who follow me on Facebook and Instagram might have noticed that our little Missy turned 5! She had two parties, one with the family and one for all her school friends hosted with her best friends who also have birthdays this month.
For the Royal Party we invited 20 kids and we contacted Sofie from Fiefeestjes. She turned this afternoon into a great party. After the Royal activities there was time for ice cream, popcorn and a pinata. Great afternoon!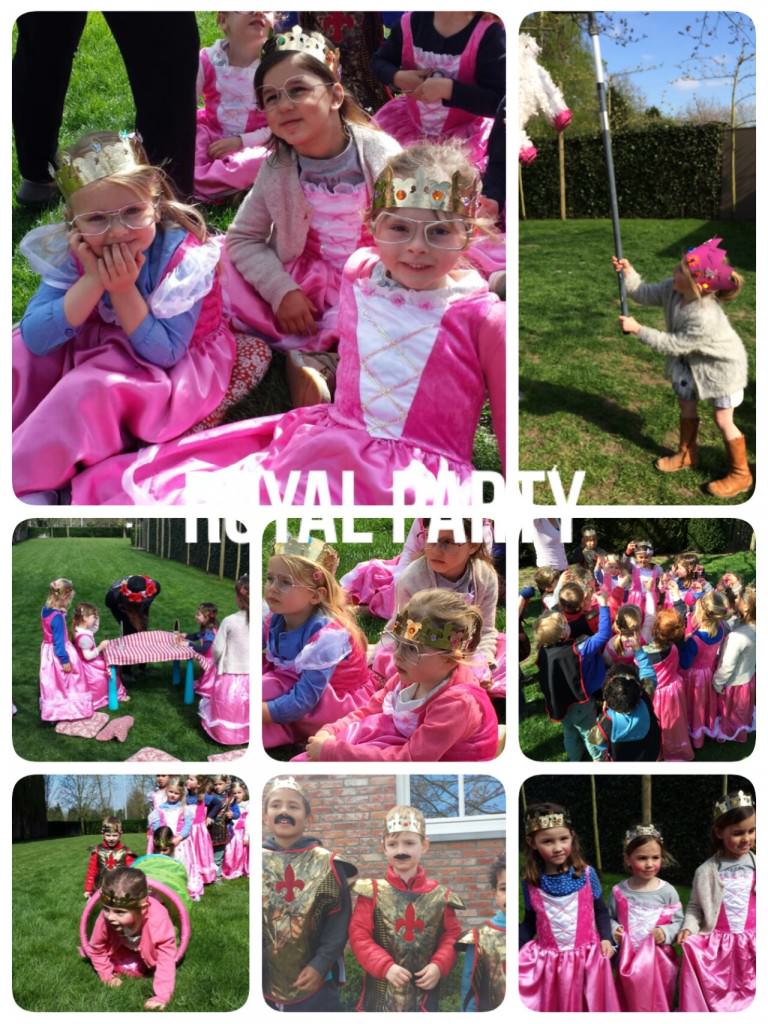 For the family & friends party she can always choose a theme….Last year she opted for a Frozen  pink party , Anna & Elsa were all around. This year after seeing the Little Mermaid show at Disney's Hollywood Studios,  she wanted a Little Mermaid theme.
For decorations I used free online printables to decorate water and juice bottles, and I ordered plates and napkins online.I even printed little papers to clips on goodie bags filled with popcorn.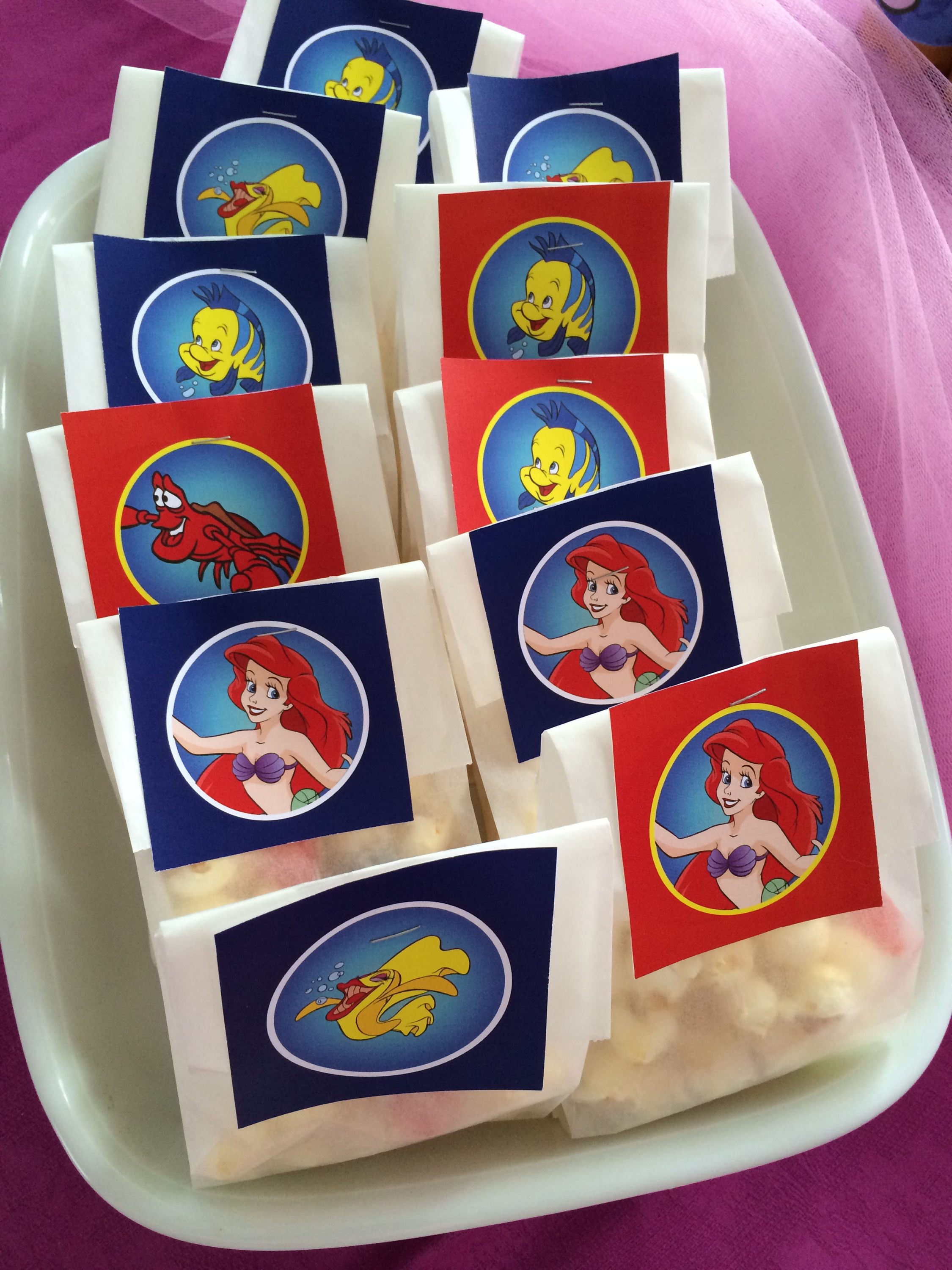 Last year I have baked mini pavlova's, mini key lime pies and pink lemonade. This year I had like no time to prepare anything (work, friends, organizing Jérôme's communion party…) so I opted for pies and cakes from Le Bleu Bakery in Berchem. D*E*L*I*C*I*O*U*S…..Chocolate Cake, Lime Cake, Meringues. Yummie! I made a gluten free cake (I didn't use the cinnamon for this cake) for Mr Husband, but he had to fight for a piece of it, since all the kids loved it.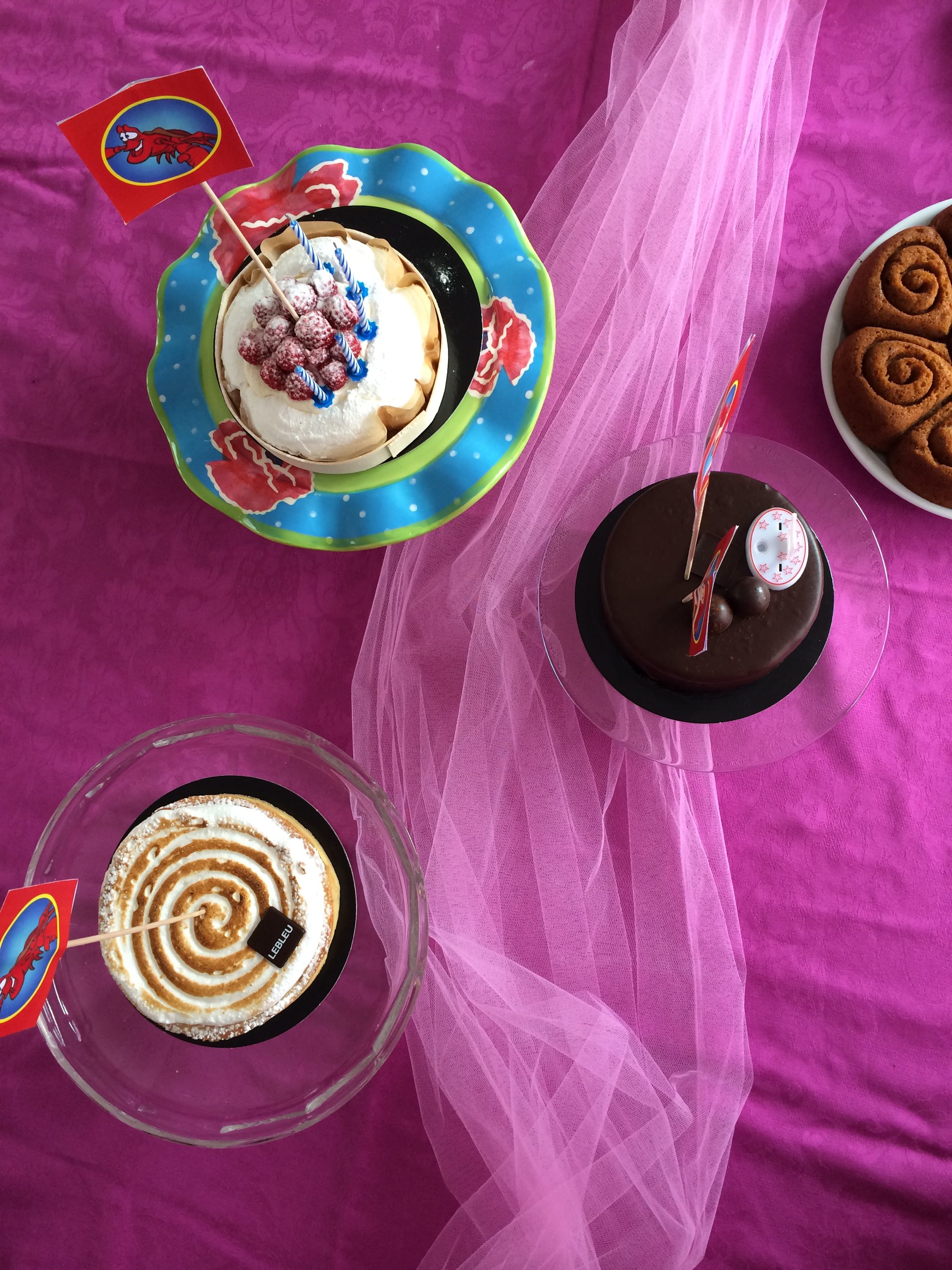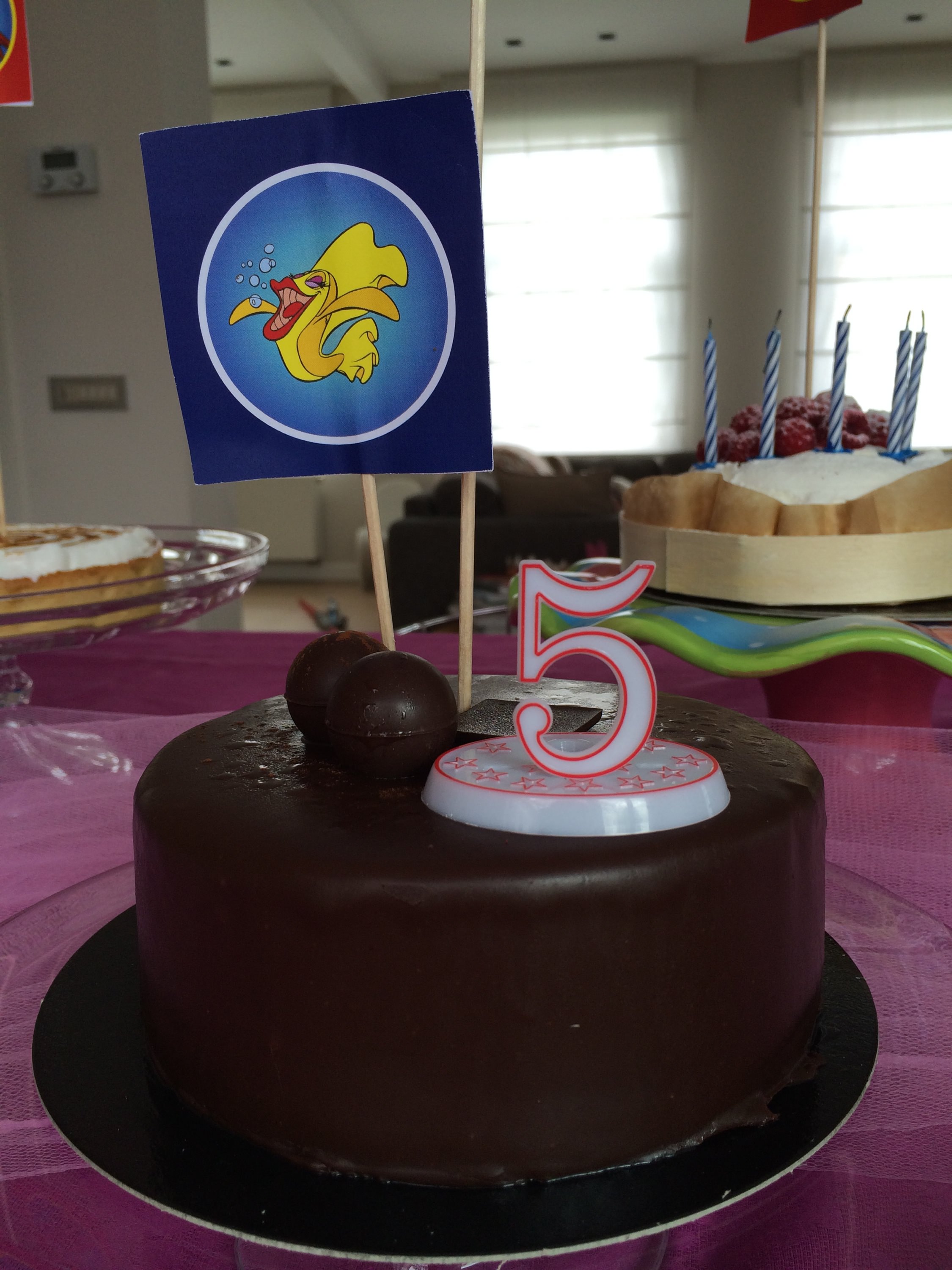 Bottles of still water, OJ and apple juice with Ariel decorations.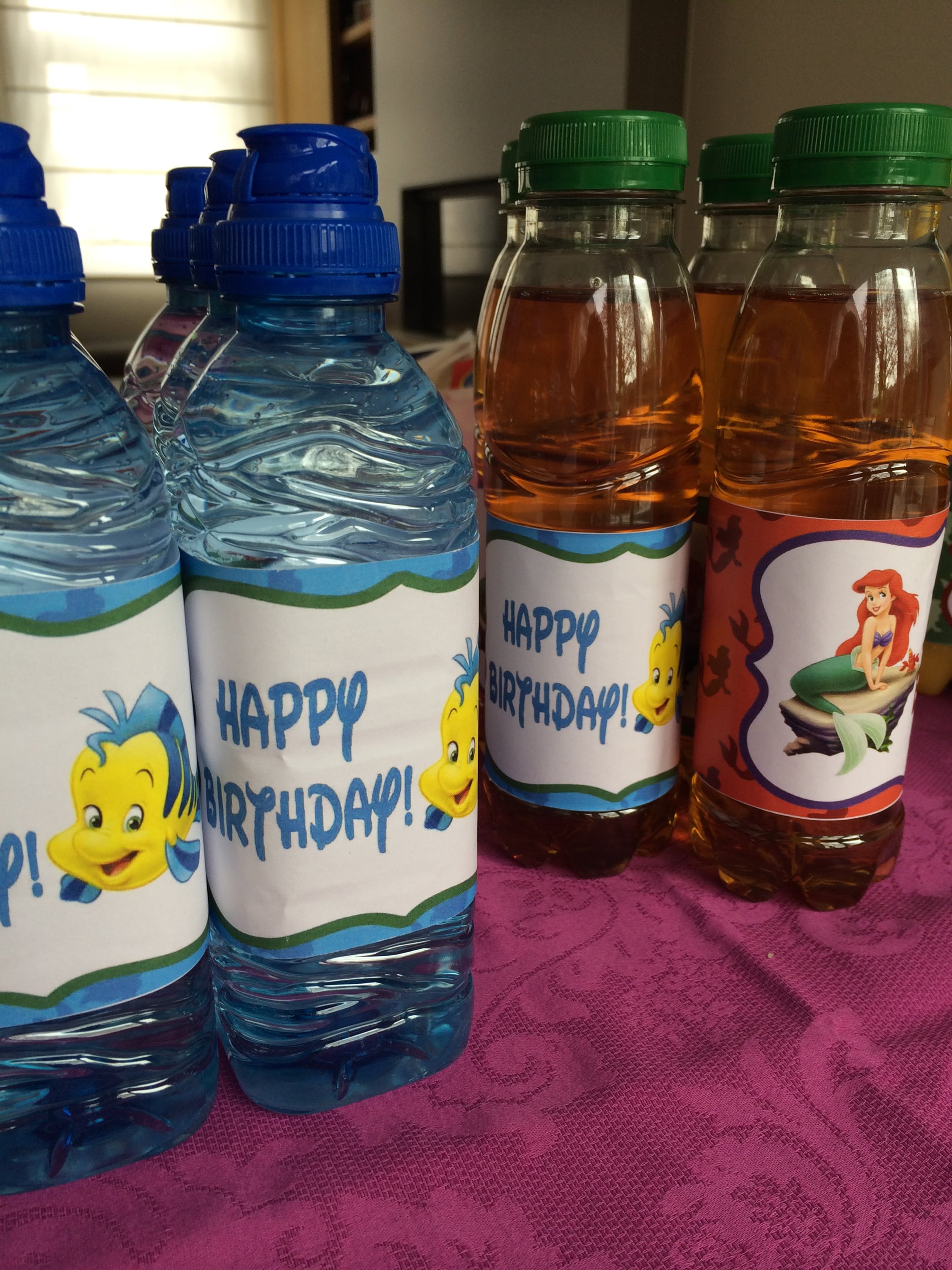 Lime pie, nom nom!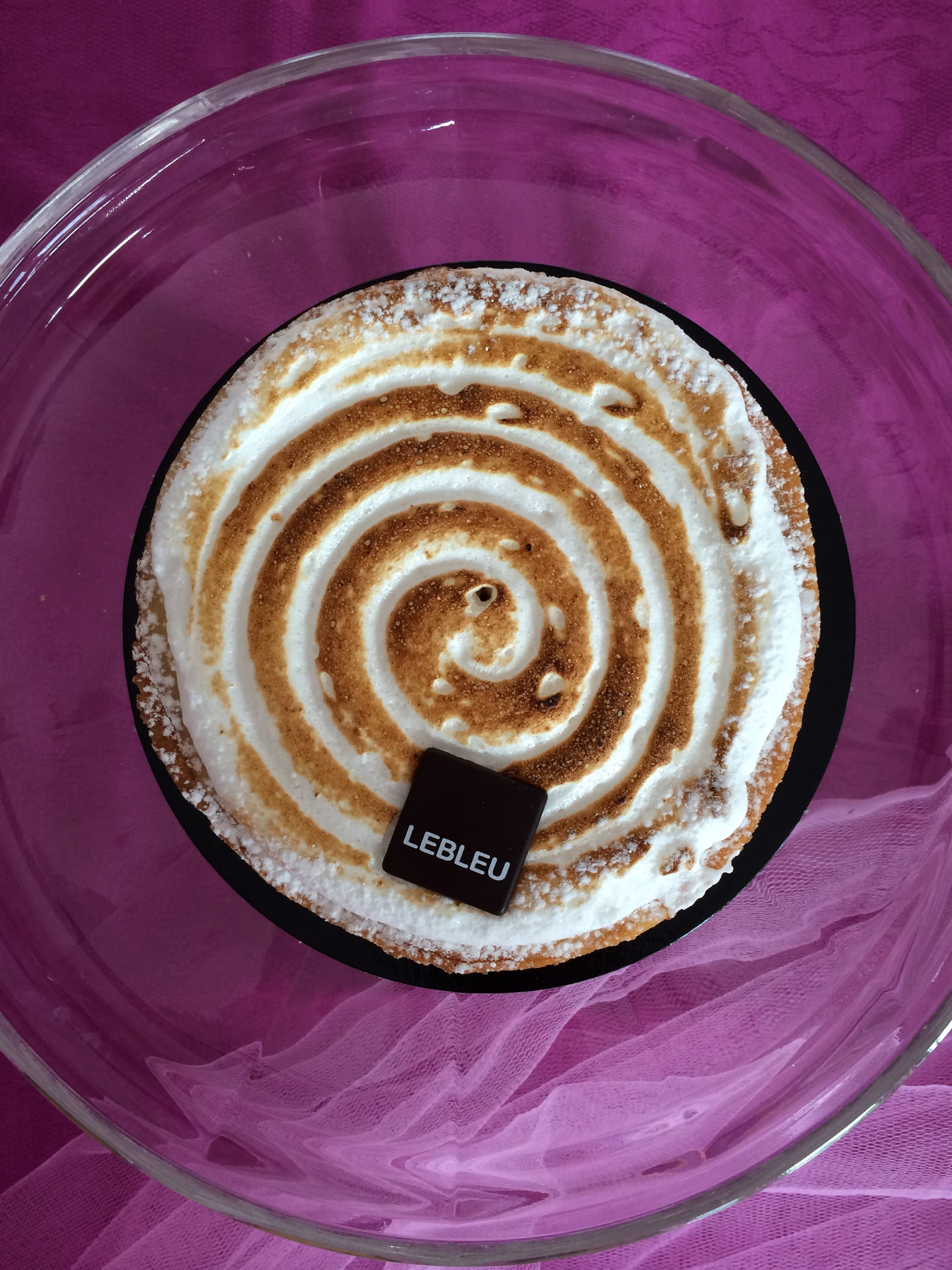 One happy Princess!