With all that has been happening this week I think it's kind of surreal that I am writing this post about our upcoming Easter Brunch. Life stood still for a moment on Tuesday and I really find comfort in the thought of spending Easter with my family.
Carrefour Easter Brunch
Last weekend I was invited by Carrefour for a lovely cooking workshop and Easter Brunch with my daughter Valentine. The kids had a blast cooking, kneading, baking and mixing and afterwards off course eating all the goodies….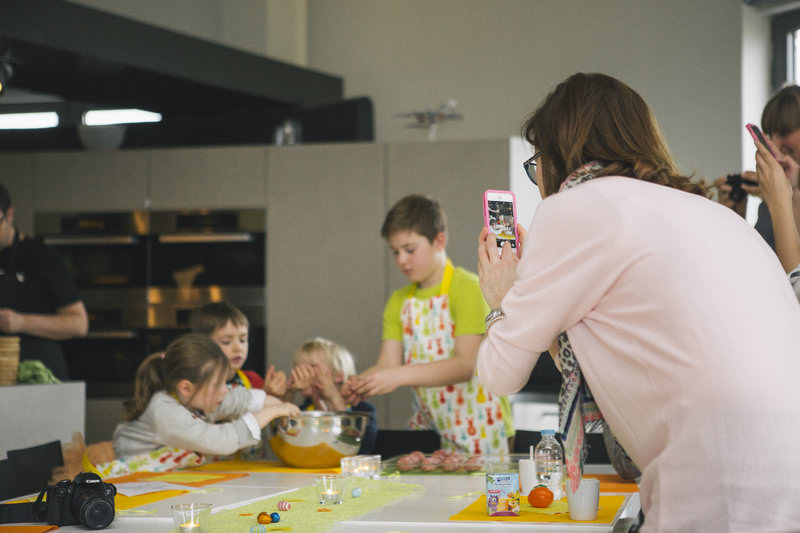 I would like to thank Carrefour and Walkie Talkie again for this lovely morning. We had a blast as you can see on the pictures and I got inspired for my own family brunch.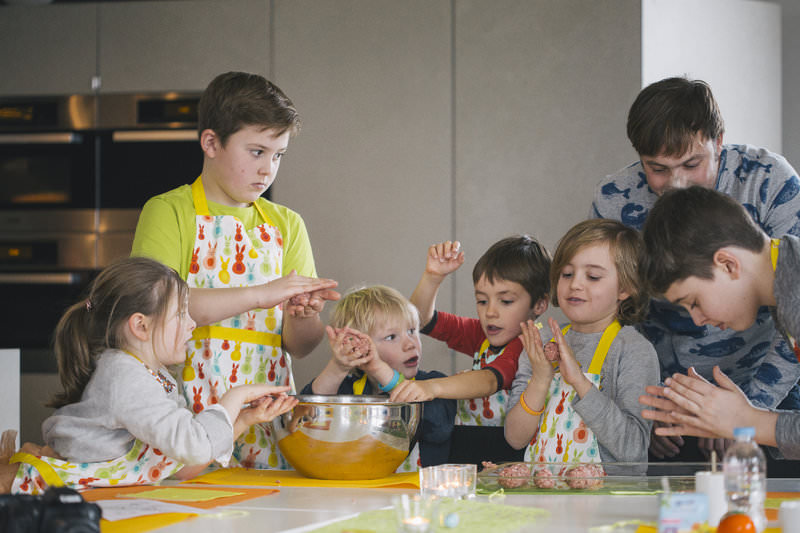 The chef, Toni De Coninck, entertained the kids with some kitchen wisdom and created a very nice menu for us.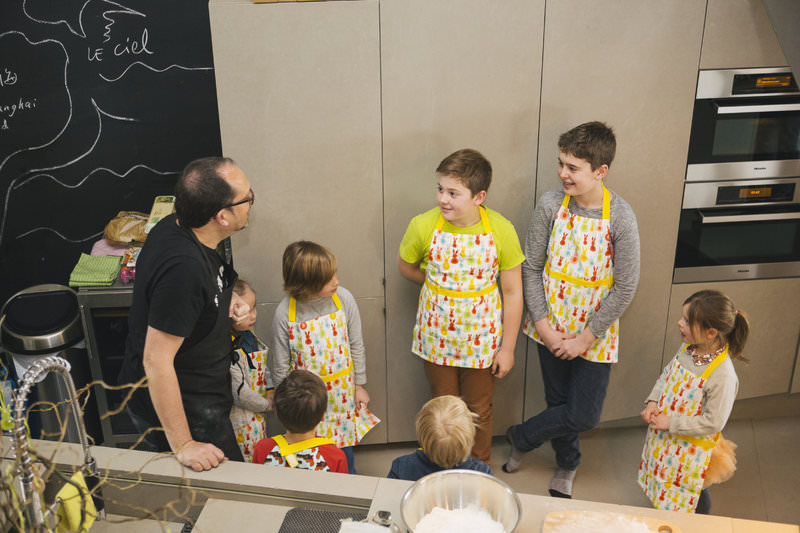 We prepared crab cakes, Devil's Eggs, smoothies, guacamole, meat balls and a great cocktail (you can find the recipe in the Carrefour magazine – it was delicious rosemary and grapefruit margarita.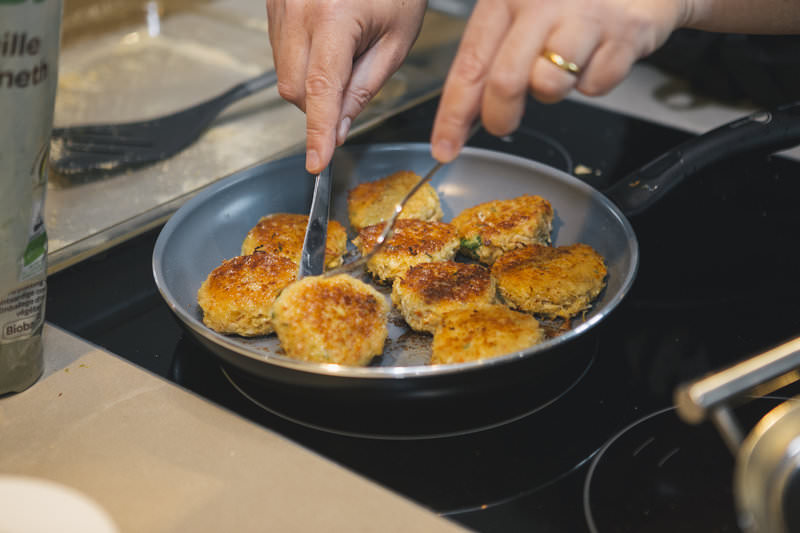 Herbs
What I loved were all the fresh herbs. I was surprised by all the herbs Carrefour offers, my god chocolate mint, lavender, lavas, lemon verbena and so much more.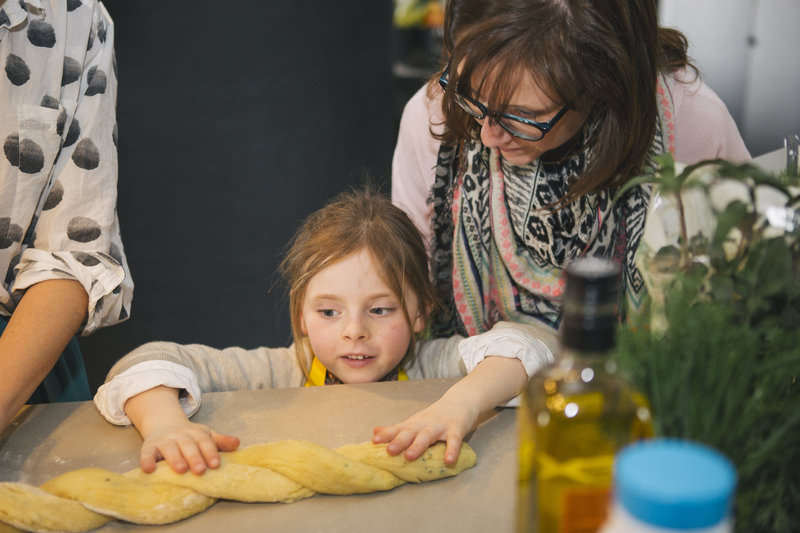 I never saw all these in the Carrefour Market where I normally shop but you can order all kind of special herbs one or two days a head. I already order special fish by phone – scallops, ray,..- and now I can also add the herbs. I am already imagining a sea bass stuffed with herbs in a crust of salt……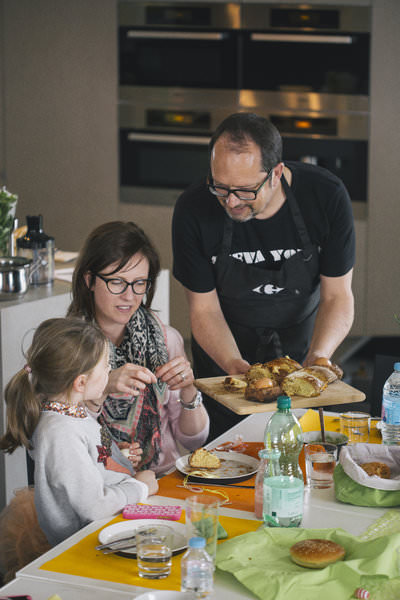 Back to tomorrow's Easter Brunch.
Easter Brunch Menu
I will prepare a nice Easter Brioche, this year not a bunny but a braid as we prepared it during the workshop. To the dough I'll add some chocolate mint and lavender. Yummie!
Then some scrambled eggs with smoked salmon and fresh seared spinach.
A nice tarte tatin with eggplant and a caprese salad with lots of fresh basil will certainly do the trick.
No dessert because as the Easter Bunny is bound to pass we will have lots of chocolate.
For the kids I'll have to make some smoothies. Might try a strawberry version.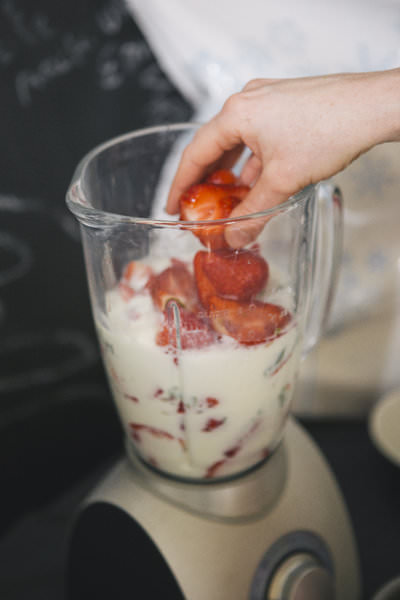 If you need more inspiration you can also take a look at last years Easter Brunch Menu by clicking here.
What will be on your menu?
I hope you will be able to spend this Easter with your loved ones and enjoy the family and quality time!
Happy Easter!