Milan Expo 2015 May 1st till October 31st 2015
When Ferrero invited me for a visit of their factory in Alba and a visit to the  World Expo in Milan I was really thrilled. Not only was I really curious to see where the famous Kinder chocolate and Nutella was fabricated and learn more about the social programs in Alba, but I also was very curious about the Expo.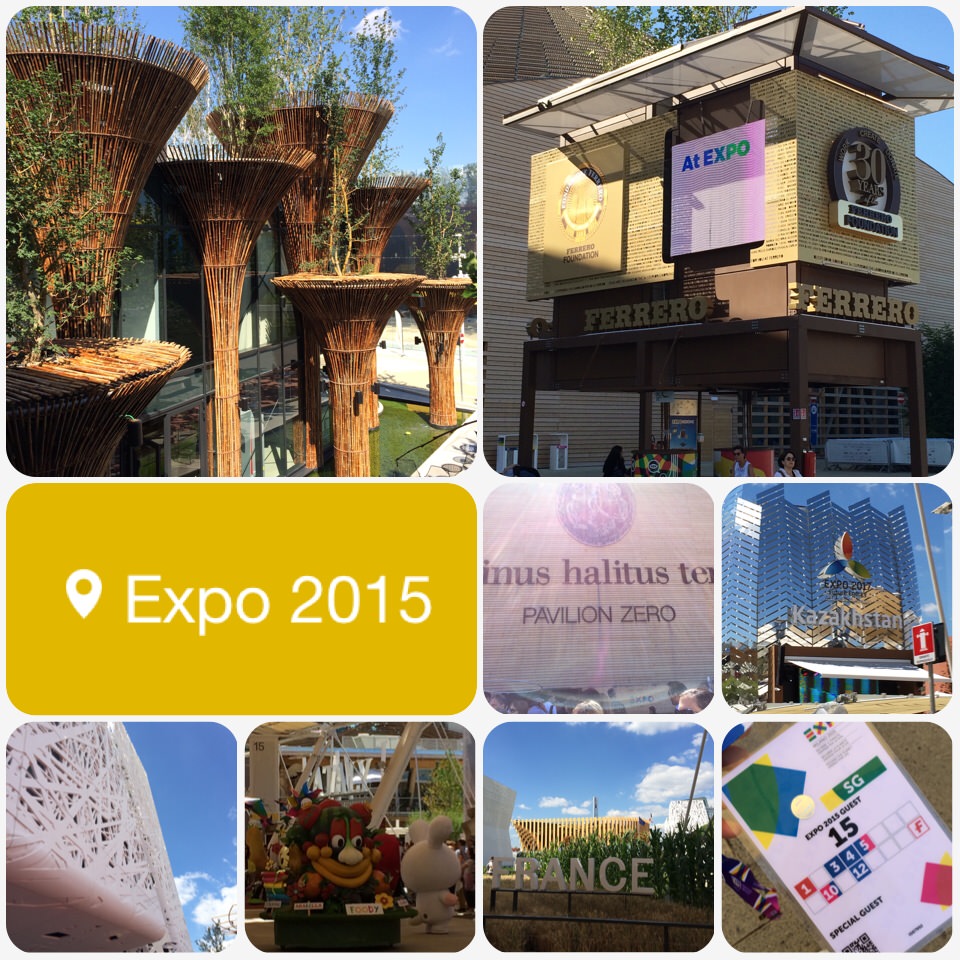 For this Expo 150 partners have gathered to work around the following theme: Feeding the Planet, Energy for Life.
Ferrero
Ferrero is an active partner of this Expo with their Corporate Social Responsibility (CSR)Programs. Through 7 multimedia installations – that will be reused after the Expo – visitors can learn more about the products and the CSR programs. Every installation has hazelnut trees on the roof who will be replanted in the Alba region after the Expo.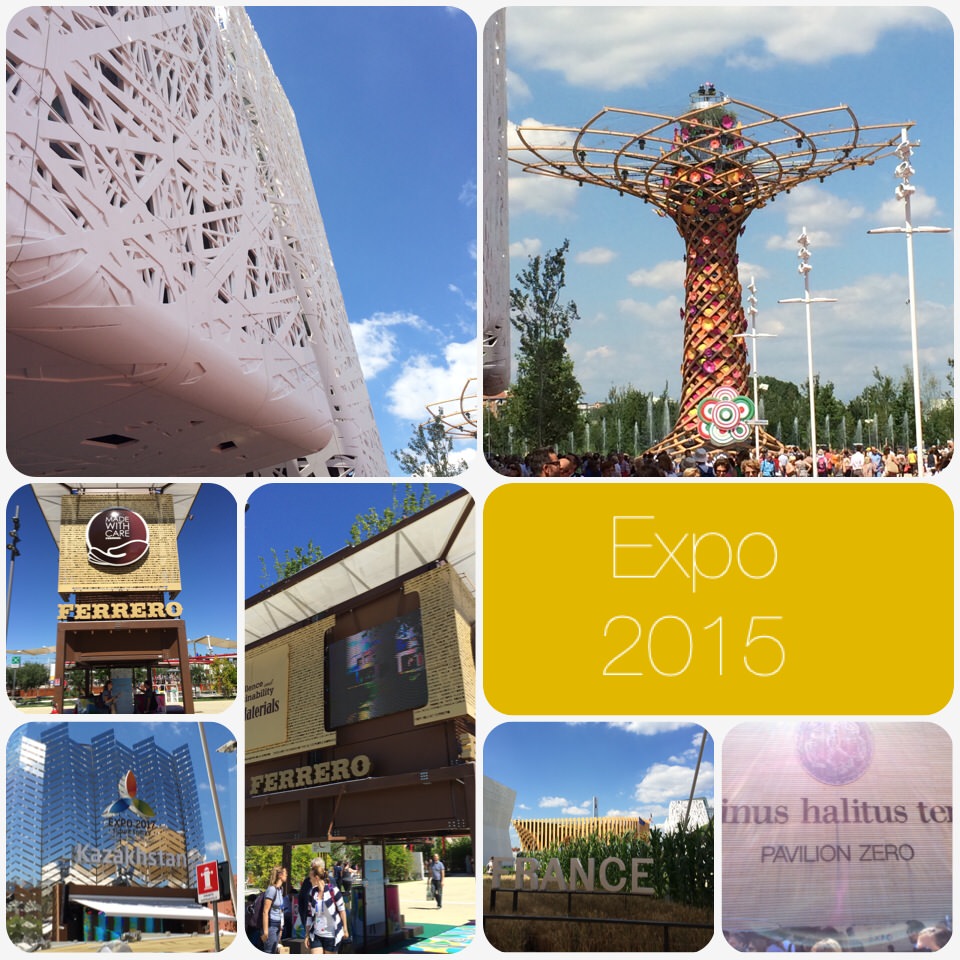 Kinder+Sport
Additionally there is a huge (3600m2) Kinder+Sport area a place where (little) visitors will be able to explore the educational project aimed at promoting active lifestyle among young generations. In Alba there is a Kinder+Sport Foundation where camps are organized and kids can come and play and move. I really love this initiative because Ferrero acknowledges that it is okay to indulge in some sweets, chocolate or cookies from time to time as long as you move and have a healthy lifestyle.
My kids would have loved the Kinder+Sport activities biking, surfing, playing games all this in a colorful surrounding.
Pavillion Zero
But let me tell you more about the Expo. I really loved the Pavilione Zero. Since Ferrero is a partner in the conception of the Pavillion Zero we were lucky to be guided by Davide Rampello, the curator of the Pavillion Zero and artistic director of Venices Carnaval. A real enigmatic figure who toured the pavillion with us and gave us some insight in his creative process. Really interesting. This Pavilione Zero is really worth a visit.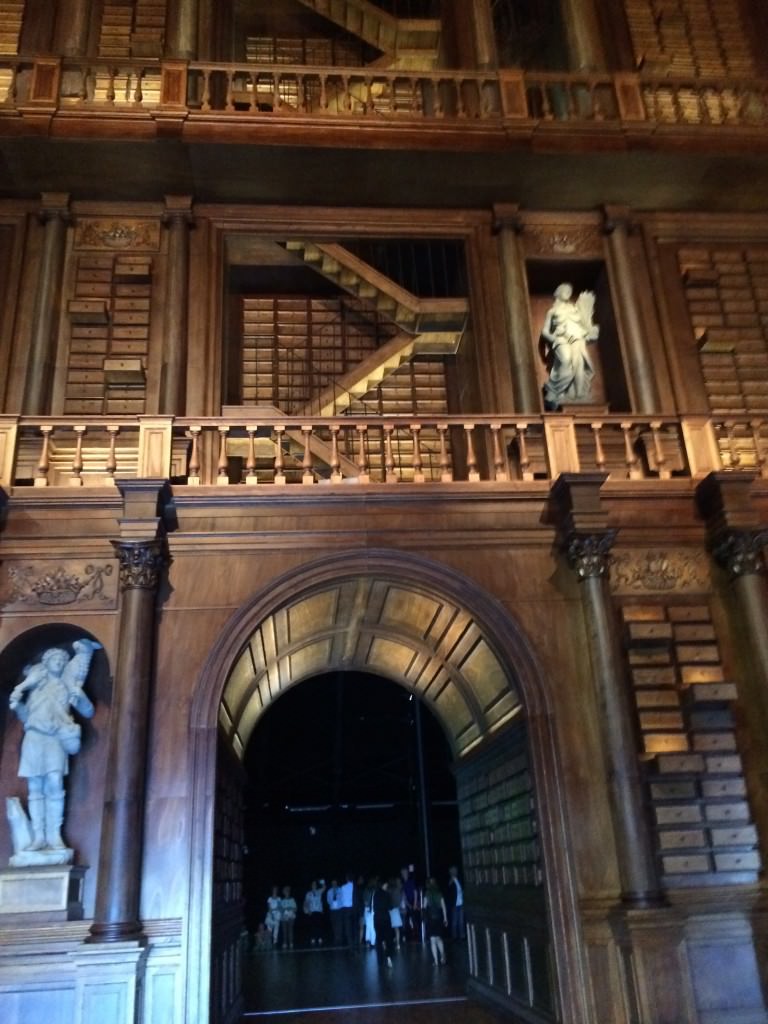 Eataly & Nutella Bar
There is a culinary pavilion too hosted by my favorite Eataly.
We enjoyed a great lunch at the Ferrari lounge and later went for a snack in the Nutella Bar.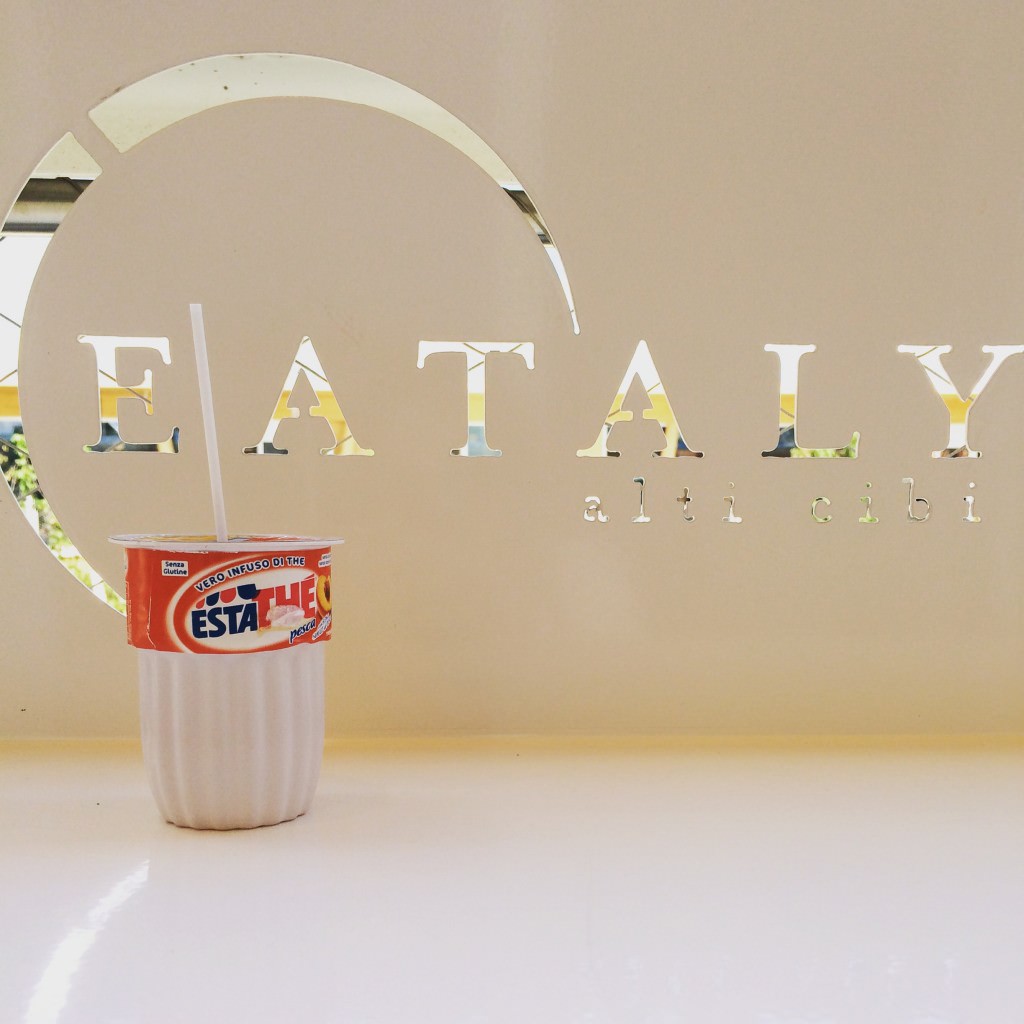 There are 5 Nutella Bars worldwide two in New York, one in Chicago and one in Dubai and then this temporary bar at the Expo. Here you can enjoy Nutella based recipes and they even served Esta Thé (I just LOVE this) and you can buy Nutella branded goodies here.
Pavillions
We didn't have a lot of time but we visited the Italian Pavilion and the Belgian Pavilion.
The Italian Pavillion was really beautiful but so big! Please have a quick look at some of my impressions.
The Belgian Pavillion welcomed us with Speculoos and there is an enormous queue for the French Fries by James Bint.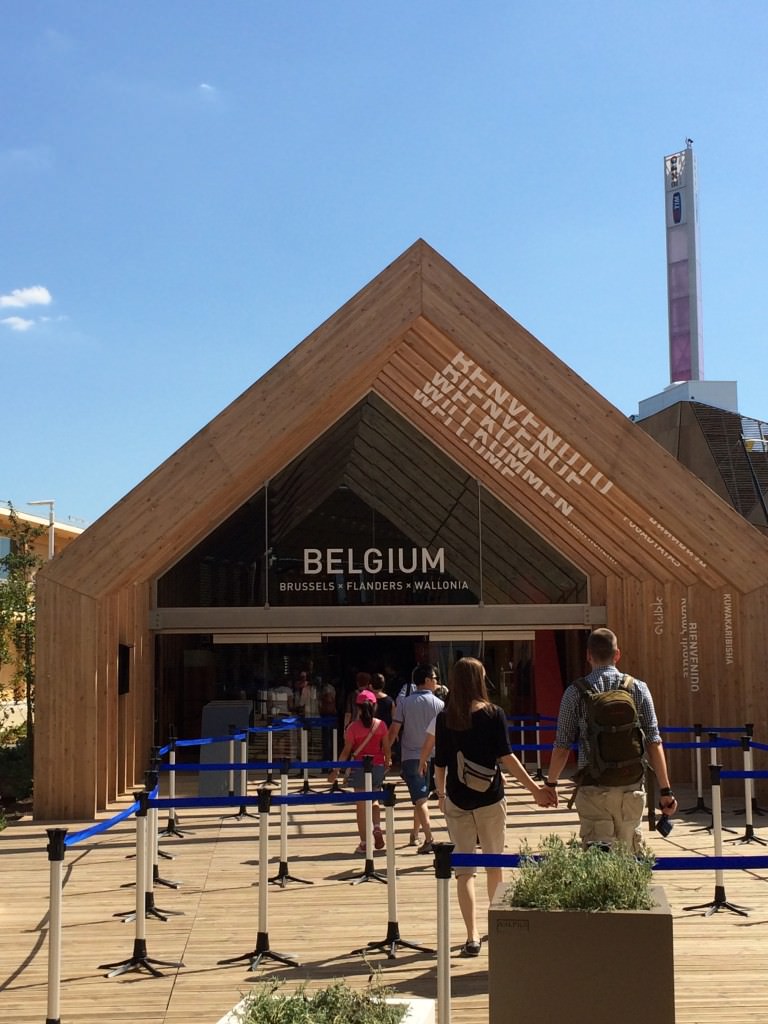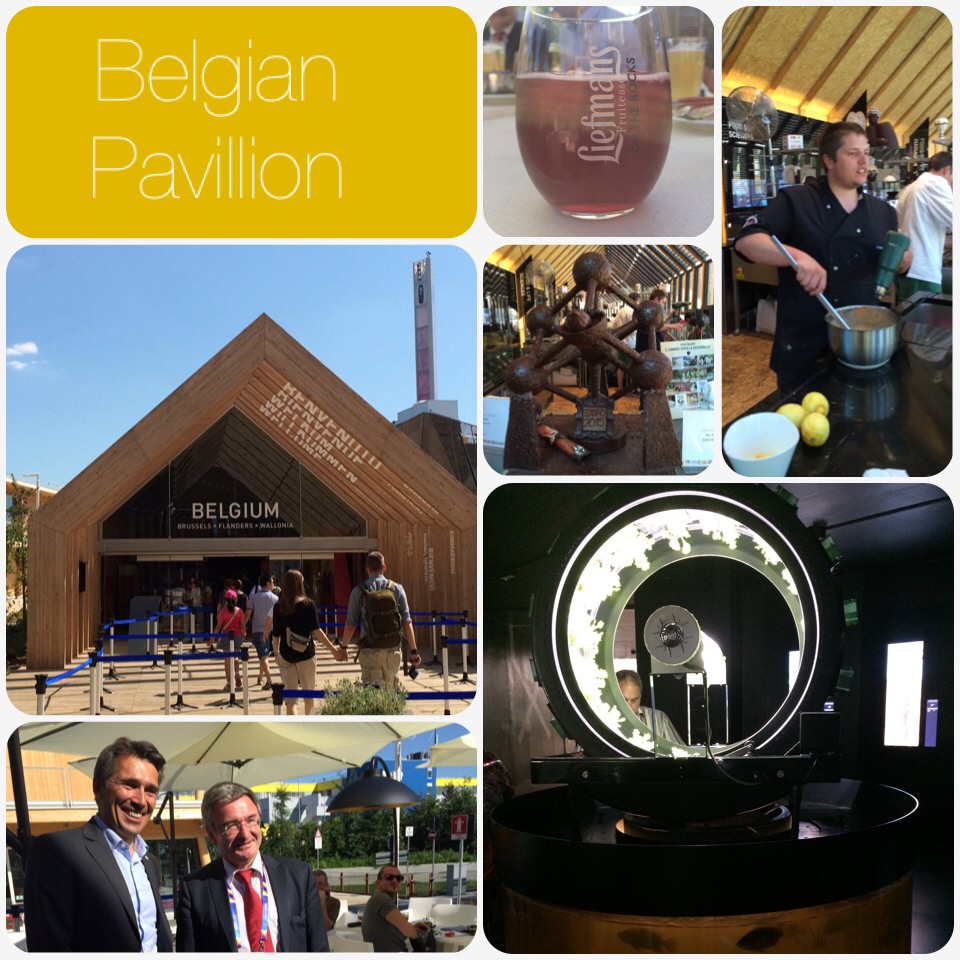 I think you will need at least two days if you want to have a good impressions on all the pavilions. The Expo is really worth the visit but make sure to prepare yourself or hire a guide. We enjoyed a guided tour and got some special information on some of the pavilions.
I will tell you more about our great visit of the Ferrero factory, the Foundation and Alba soon.
I would like to thank Ferrero once more for the opportunity to visit the Expo2015.