As you have seen last week my first recipe for the FoodPairing contest from Jules Destrooper was a Millefeuille. For my second recipe I got inspired by the hot weather. I was preparing a refreshing gazpacho for lunch and started thinking about combining it with a crumble of Jules Destrooper cookies.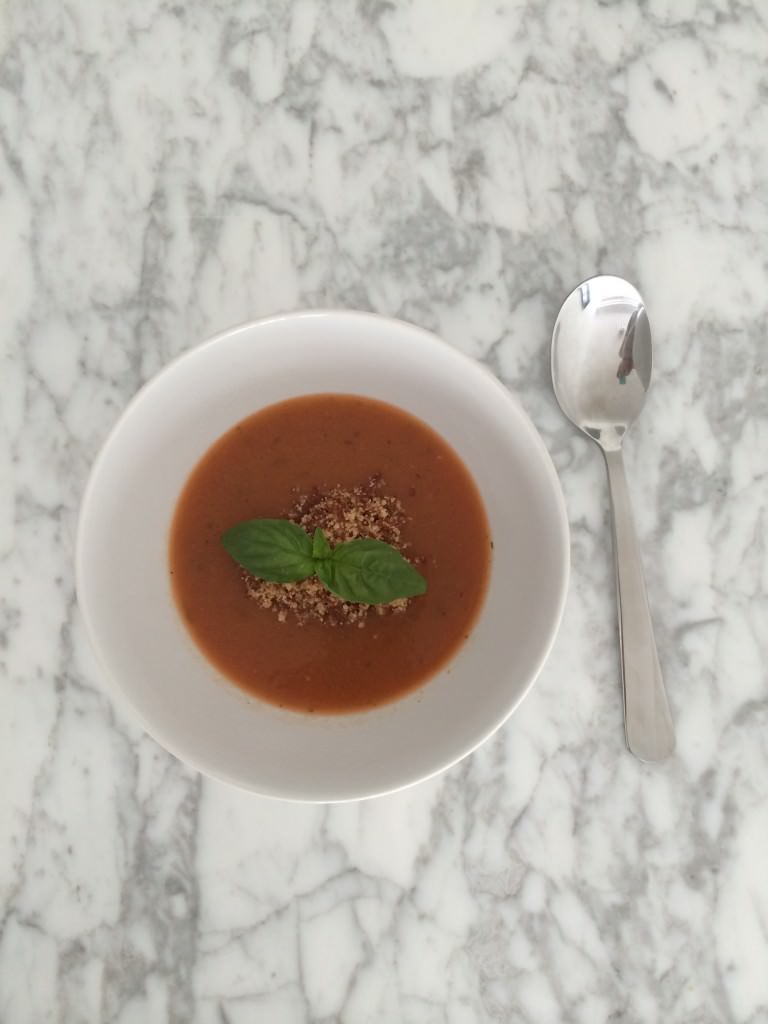 A quick look at the FoodPairing site showed me that tomatoes, Iberico Ham and Butter Waffles  go very well together….a new recipe was born. If you don't digest cucumber you can leave this out and maybe replace it with some extra tomatoes or paprika.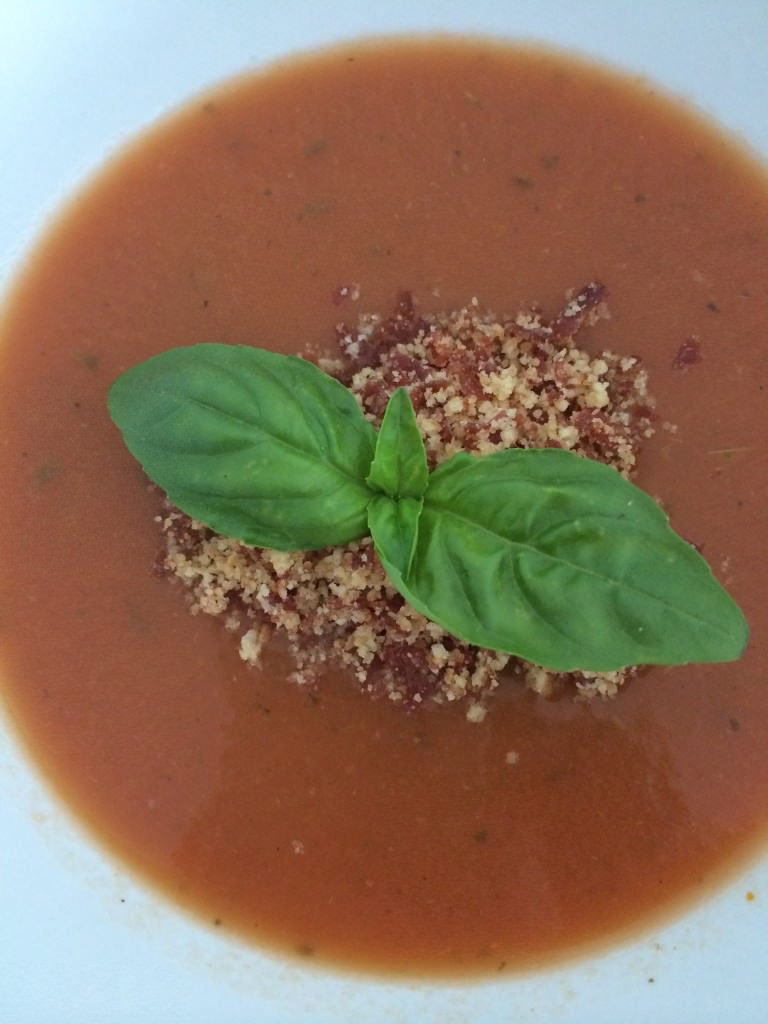 I have prepared this twice since then once with homemade gazpacho and once with Alvalle Gazpacho. Same yummie result.

Gazpacho with Iberico & Waffle Crumble
Ingredienten
- 1 l gazpacho (homemade or Alvalle)
- 4 Butter Waffles
- 4 large slices Iberico Ham (+/- 90 gr)
- ½ carrot finely chopped
- ¼ cucumber finely chopped
- 4 cherry tomatoes finely chopped
- 4 leaves of basil
For the gazpacho:
- ½ cucumber
- 400 gr peeled tomatoes
- 4 tbsp olive oil
- 8 leaves of basil
- 1 red onion
- Pepper & salt
- 1 clove of garlic
Werkwijze
Mix all the ingredients in your blender until smooth. If needed add some water, taste and add spices to your liking.
Preheat your oven to 150°C and spread the ham on a sheet of baking paper.
Put this in the oven and let this dry out until crisp (+/- 15 min). Let this cool down and chop the ham with the waffles in your kitchen machine for your crumble.
Start dressing your plates by dividing the carrot, cucumber and tomatoes over 4 deep plates or bowls. Gently pour in the gazpacho and finish with the crumble and a leave of basil.