Stress! I still didn't have time to come up with a third recipe for the Jules Destrooper blogger contest. I wanted to create a ceviche with cod, thyme and lemon zest served with almond thins but since the deadline is today and I didn't find any fresh cod this week to start experimenting, I have come up with the following recipe.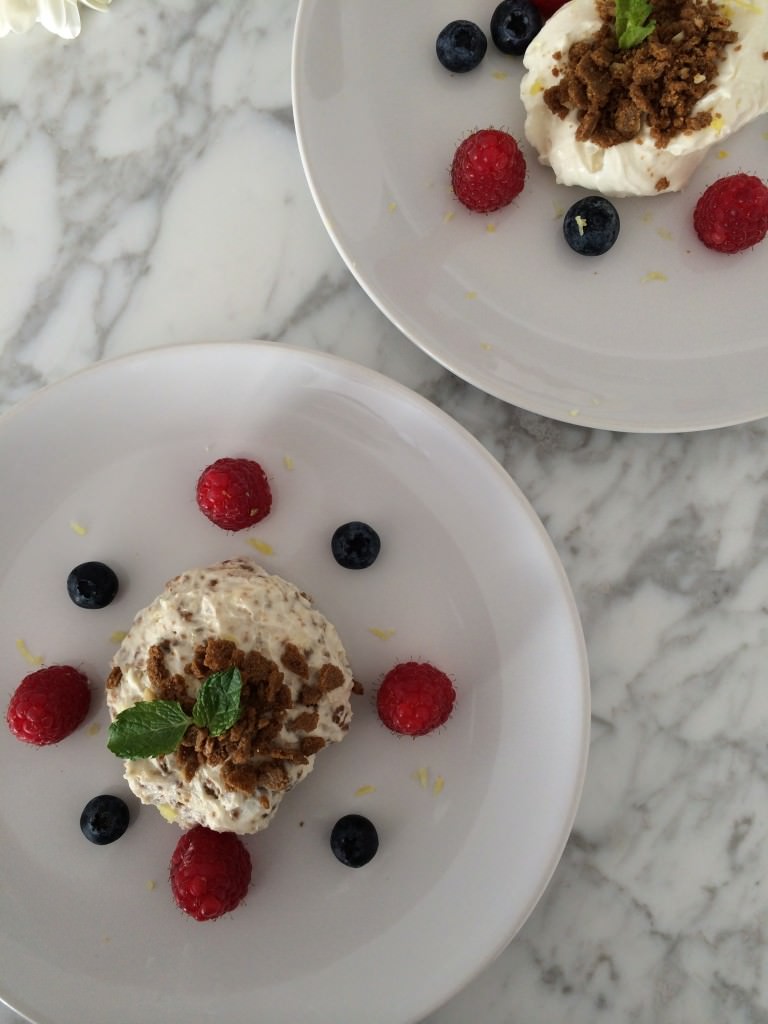 I really wanted to use the Almont Thins. As I have told you before they have a special meaning for me since we always ate them in our favorite Italian restaurant after dessert. And what was my favorite dessert at that time? Right Tiramisu!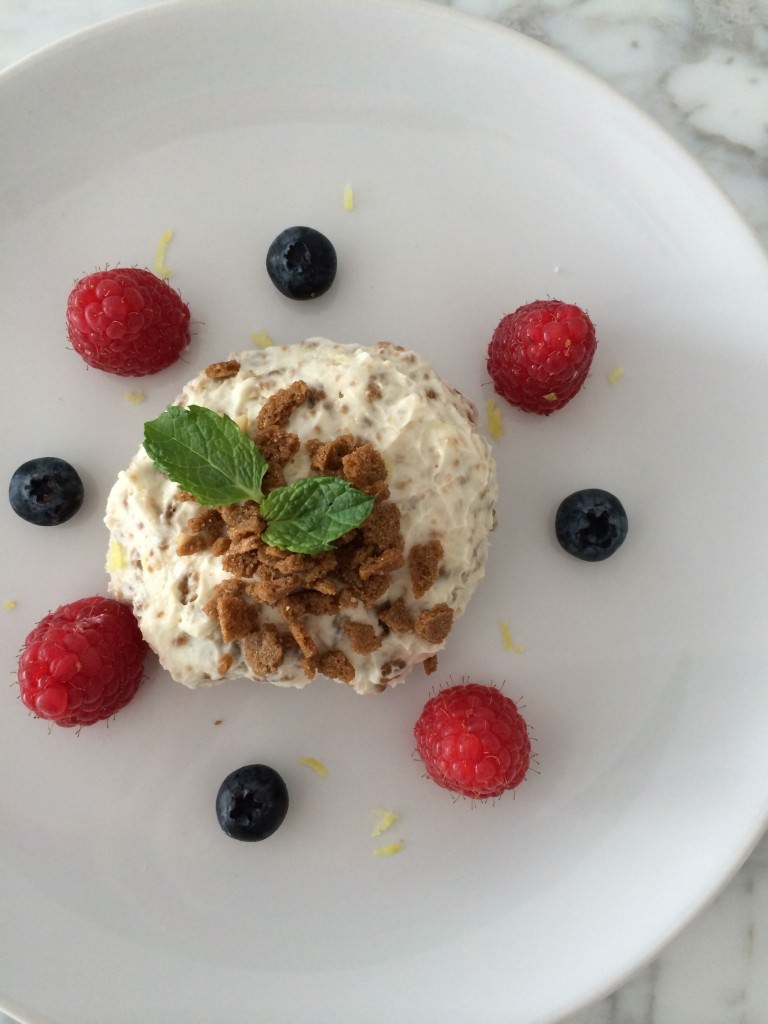 I am staying  at the seaside for the moment and I don't have nice glasses to serve the tiramisu so I decided to make a mousse. I have tried a version with and without crumbs in the mousse but my mother in law just tasted it and found the version with the crumbs in the mousse best.I quote: "A very refreshing take on the original." So we'll go for this one….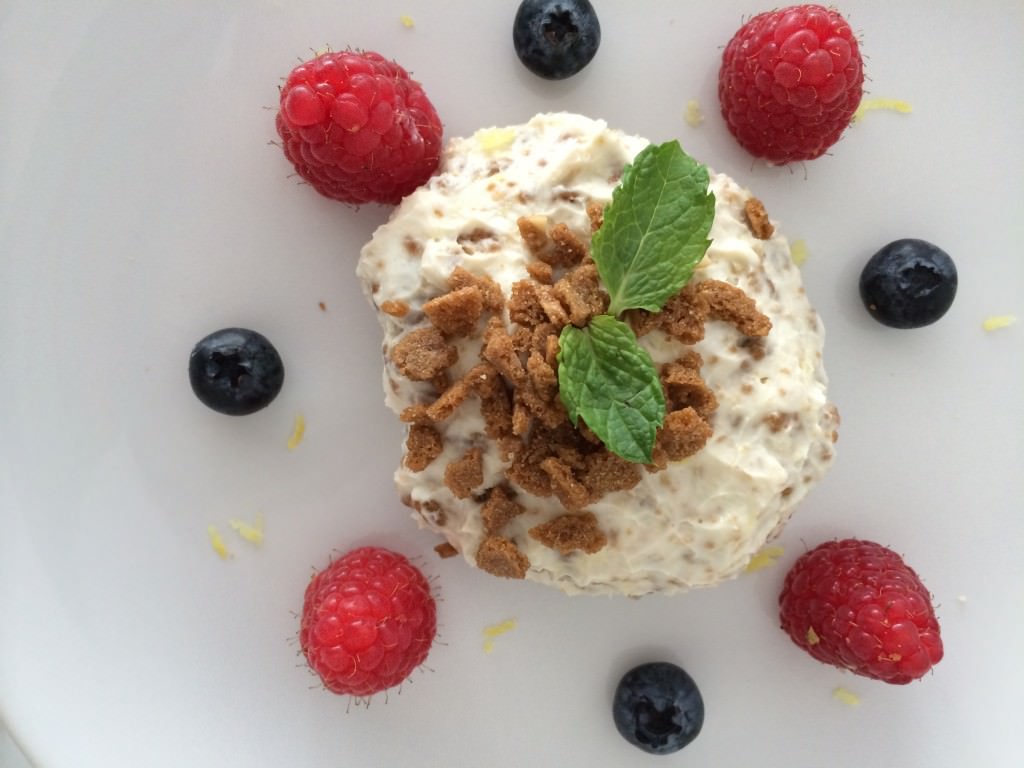 Tiramisumousse with Jules Destrooper almond thins
You could also serve the mousse in a glass with some red berries coulis.
Ingredienten
125 gr mascarpone
10 almond thins by Jules Destrooper
zeste of 1 lemon
1 tbsp lemon juice
1 whipped egg white
2 tbsp cane sugar
fresh red berries
mint leaves for decoration
Werkwijze
Whip the mascarpone with the sugar, lemon zeste, lemon juice and gently fold in the egg white.
Crunch the almond thins by hand or with a mixer. I used my hands and a fork. It is ok to leave some larger crumbs. Set aside 1 tbsp of crumbs for decoration.
Gently fold the almond thins into the mousse.
Let this rest in the fridge for at least one hour and then scoop up onto a plate.
Sprinkle some of your leftover crumbs onto the mousse.
Dress the plate with red berries and some mint leaves.
Et voilà one more easy, quick and yummie recipe.