The typical Belgian weather has started again. One day it is 25 degrees and sunny, the next day 13 degrees and rainy and windy. On these chilly days I prefer a nice hot soup.
I have made this soup with a big broccoli stalk and added what I had left in the fridge: some Iceberg lettuce, some spinach an onion and a carrot. I think you can add other green veggies such as kale or zucchini if you like. Just make sure that half of the veggies u use are broccoli.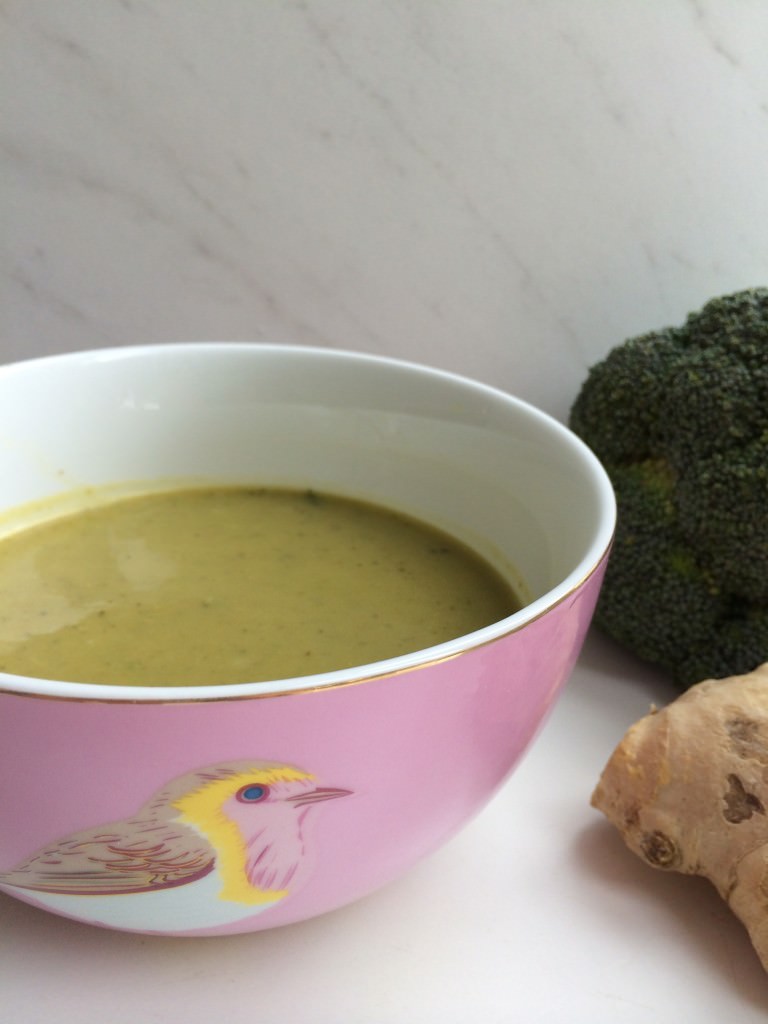 To spice things up I added a little ginger and garlic. Just try this, it gives a very subtle taste to your soup.
I think it is very important to let your veggies simmer before you add water. And use a good blender. I am kind of allergic to soup with clumps…(unless they are meant to be there like for instance in a minestrone).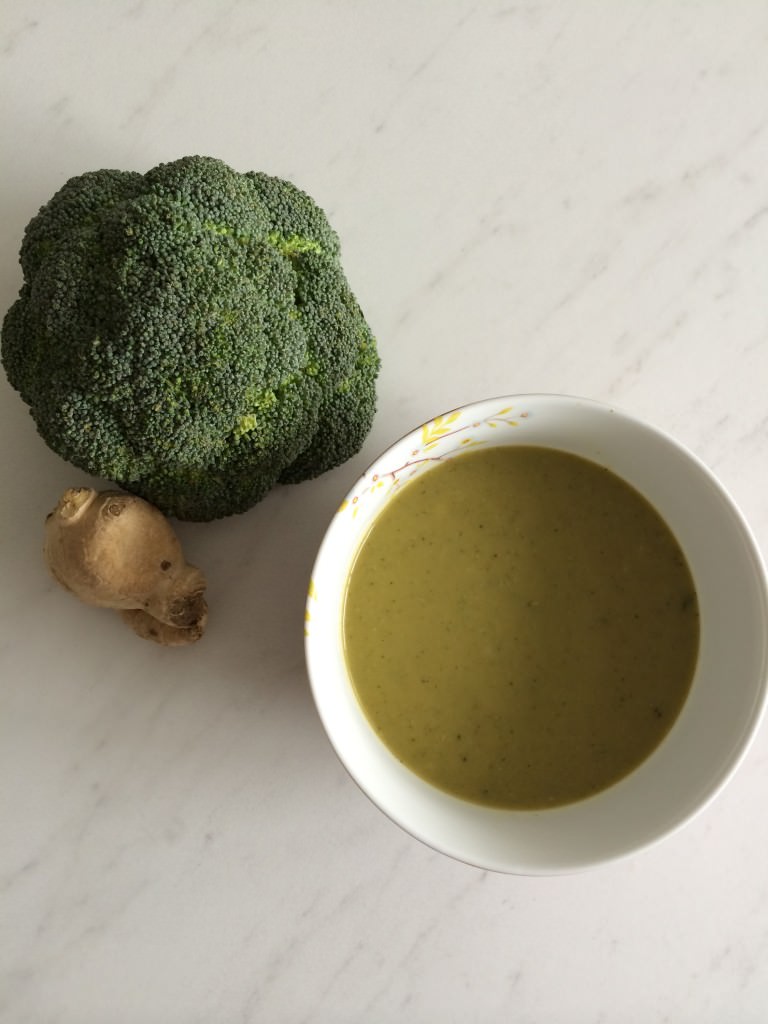 I use ready made cubes of stock but if you have the time it is even better if you use your homemade stock.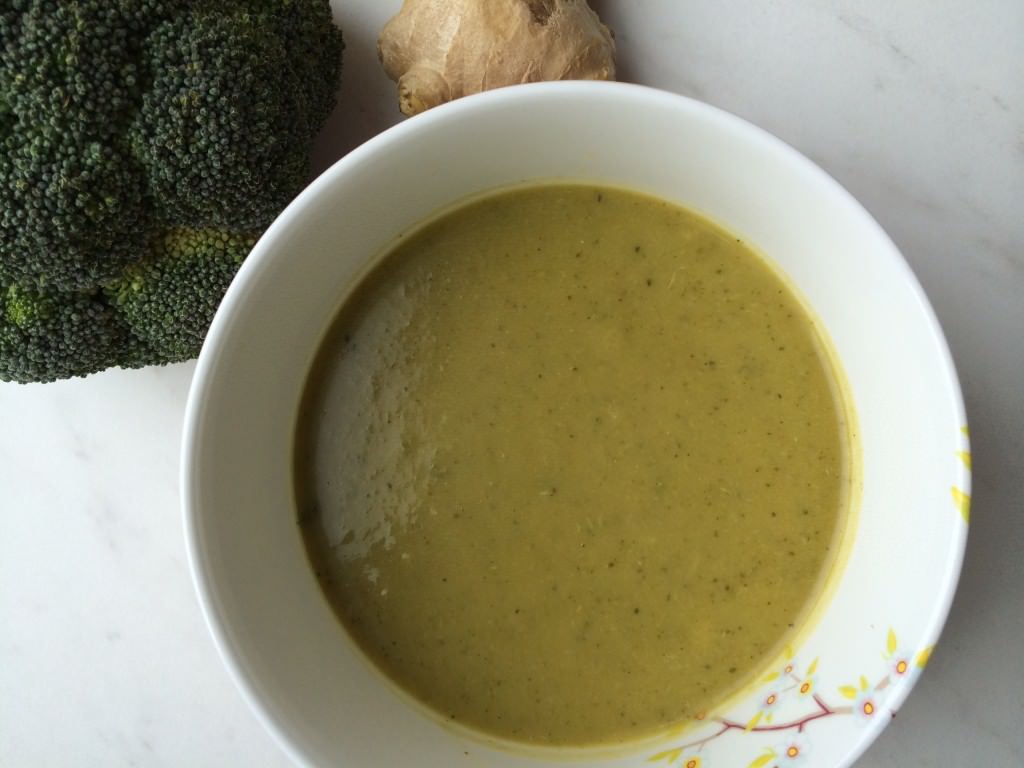 Ginger Broccoli Soup - a heartwarming recipe
Ingredienten
• 1 stalk broccoli, washed and cut into pieces – even the stem
• 1 handful spinach – washed and drained
• 1 handful iceberg or other lettuce leaves – or you can just use spinach
• 1 onion, peeled and cut into small pieces
• 1 carrot, peeled and cut into small pieces
• 2 cubes of (gf) vegetable or chicken stock
• 4 cm ginger peeled and cut into pieces
• 1 garlic clove, peeled and cut
• 2 l water
• Olive oil
Werkwijze
Heat some olive oil in a large boiling pan. Add the garlic, ginger and onion and let this simmer for about 4 minutes until all the aromas come free. Add the lettuce and spinach and simmer for one more minute. Then add the broccoli and the carrot and cover for about 4 more minutes, stir occasionally.
Add the water and cubes of stock and cover the pot. Let this simmer/cook for about an hour.
Cool down and then mix this in a blender until smooth.
Heat the soup again before serving.
Enjoy this vitamin and energy boost!