Autumn has arrived…rain, cold in the morning and during nights, grey days….
Last weekend we lit a fire for the very first time of the season. This season asks for comforty food. I have prepared this roasted potato stew and served it with grilled romaine lettuce. Yum!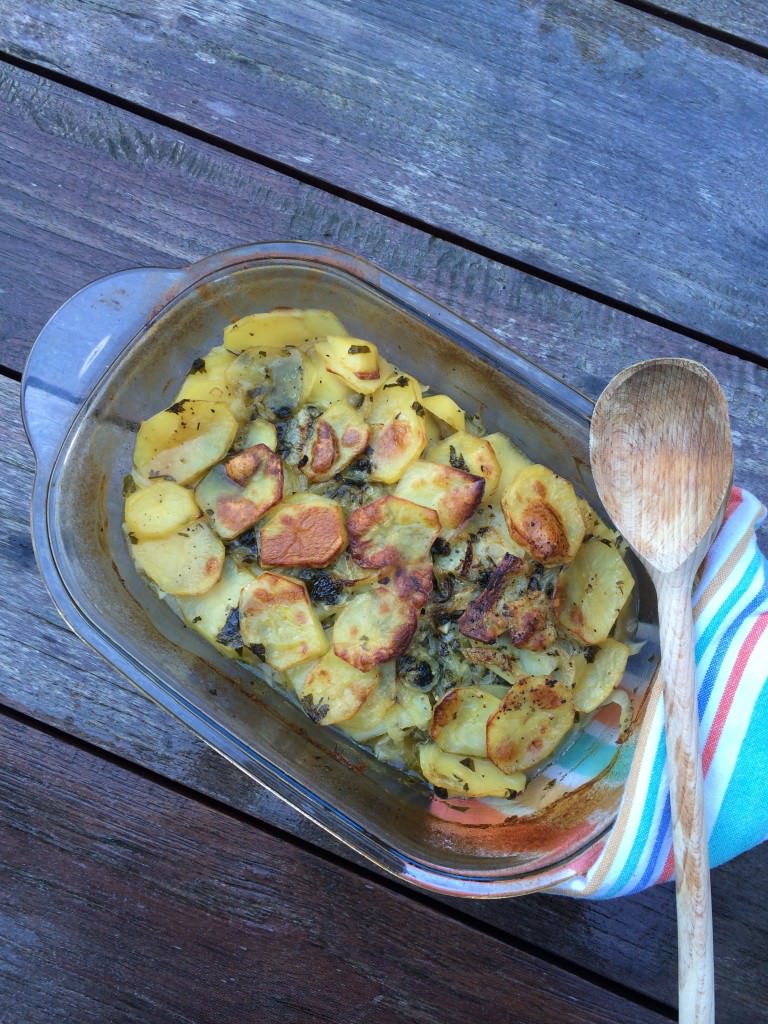 You can also serve this with a piece of grilled veal or a fish fillet, but keep in mind it is quite heavy and can perfectly be served as a vegetarian dish. If you really like some meat, just add some bacon or parma ham or I can even imagin a wintery dish with seared ground meat and make some kind of hachis parmentier'.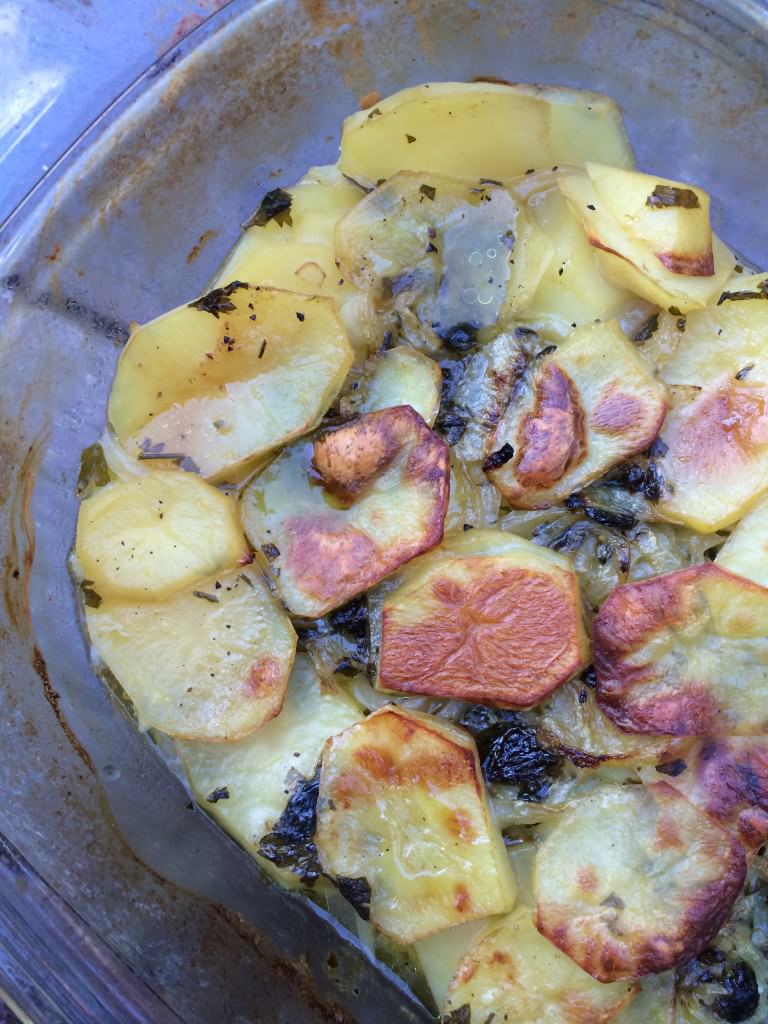 I think of this stew as a healthier and easier to prepare recipe than the traditional Gratin Dauphinois my father used to make. I have replaced the cream by stock and added some extra flavors such as onions, parsley and bay leaves.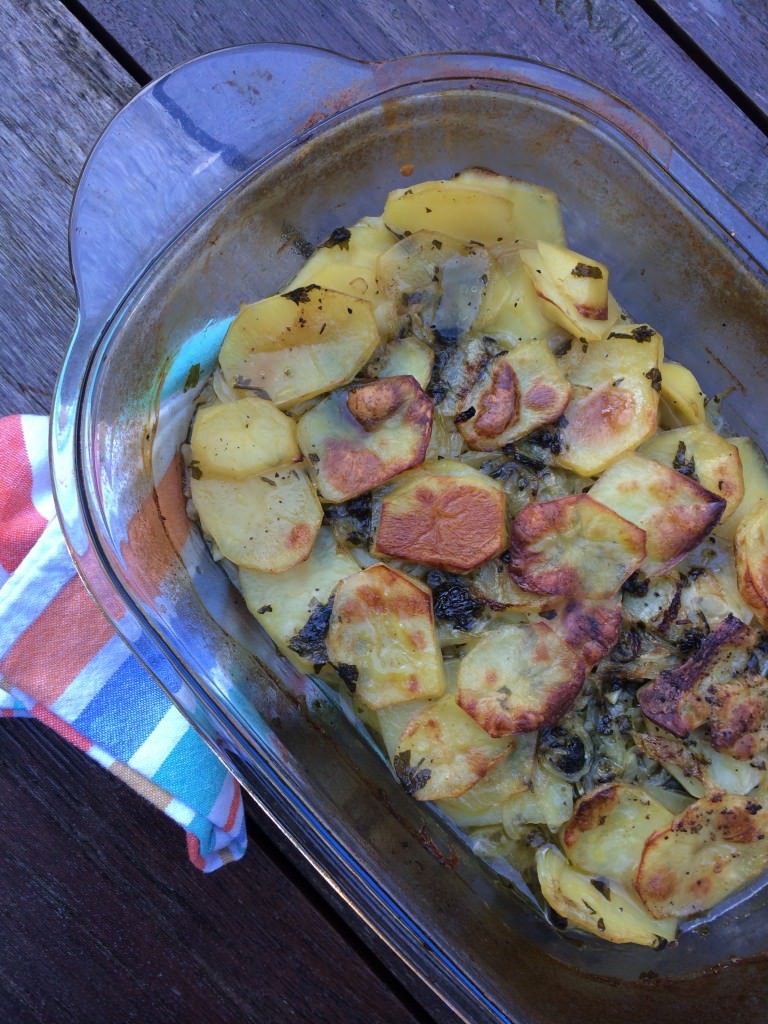 Oven roasted potato stew
I sliced the potatoes and the onion very thin by hand, but if u use a vegetable slicer, you will have more even slices. I am always scared to add some finger slices.....
Recipe type:
Vegetarian potroast
Ingredienten
1kg potatoes, peeled and sliced
500 gr white onions, peeled and sliced
1l vegetable or chicken stock - I used Lacroix
2 handfuls (flat) parsley
2 cloves garlic, peeled and sliced
olive oil
3 bay leaves
Werkwijze
Preheat your oven to 200°C.
Heat a large pan and add some olive oil. Gently sear the garlic, onions and parsley for 15 minutes until everything is tender.
Season with some pepper and salt.
Grease a baking dish with olive oil and start layering with the slices of potato. Season with pepper. Add a bay leave.
Next add some of the onion mixture and cover with another layer of potato slices. Add a bay leave.
Continue until you are out of potatoes and onions.
Season with pepper and a little salt. You can also add thyme and rosemary for extra taste if you like.
Add the stock to the pot of veggies and make sure everything is covered.
Cover with a greased baking paper for 40 minutes.
Uncover and bake for another 50 minutes.
You might have to much stock, just drain the excess stock and bake for 10 more minutes for a crispy crust.
Serve with a salad or some meat.
Enjoy!