When I was a kid we regularly dined out in Japanese restaurants. My parents were really fond of sukiyaki fondue and teppan-yaki. I remember always getting a little starter…it was either some kind of stew my dad always called the 'dog bite' (it really looked like dog food and we thought it was hilarious) or a salad with a thick dressing I really liked.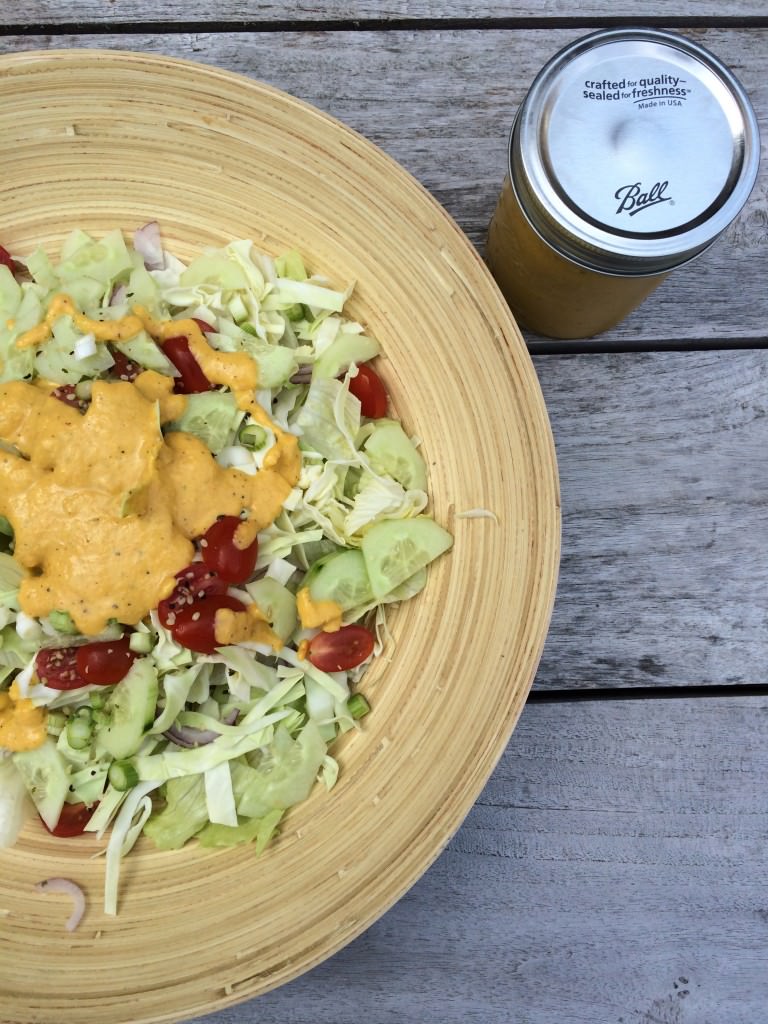 Over the years I have tried to come up with a recipe that matches my childhood memories and I have to admit, this one comes really close.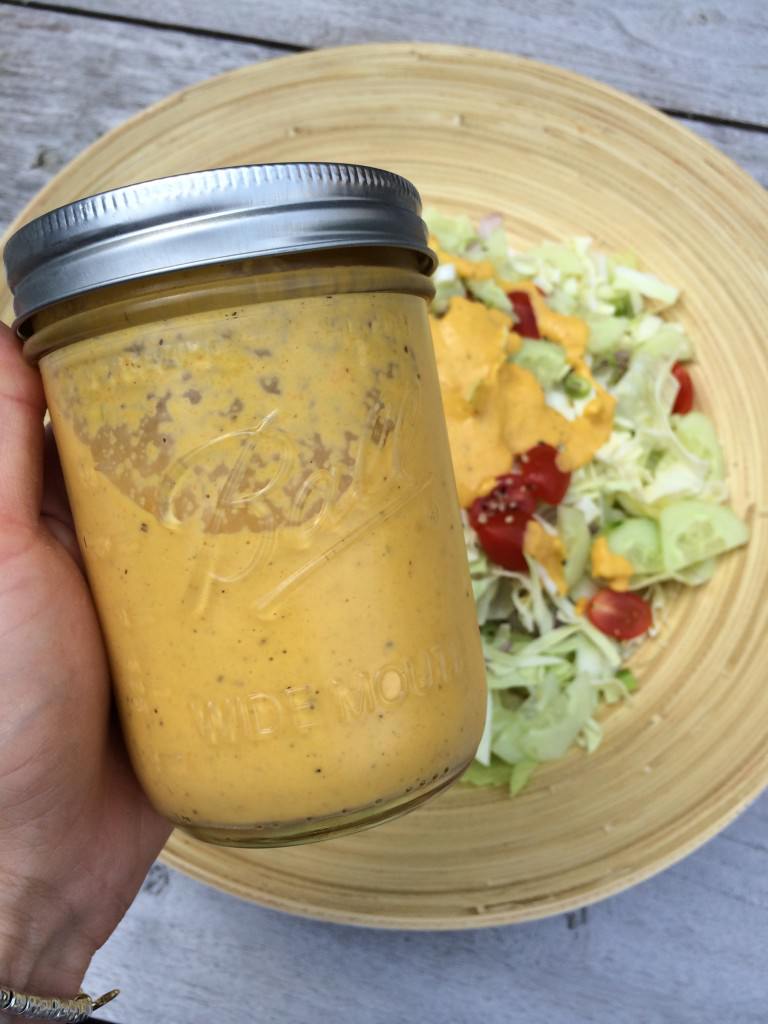 Just one little problem, can't seem to persuade my kids this is yummie. I have tried a version with less ginger and for them it tasted better.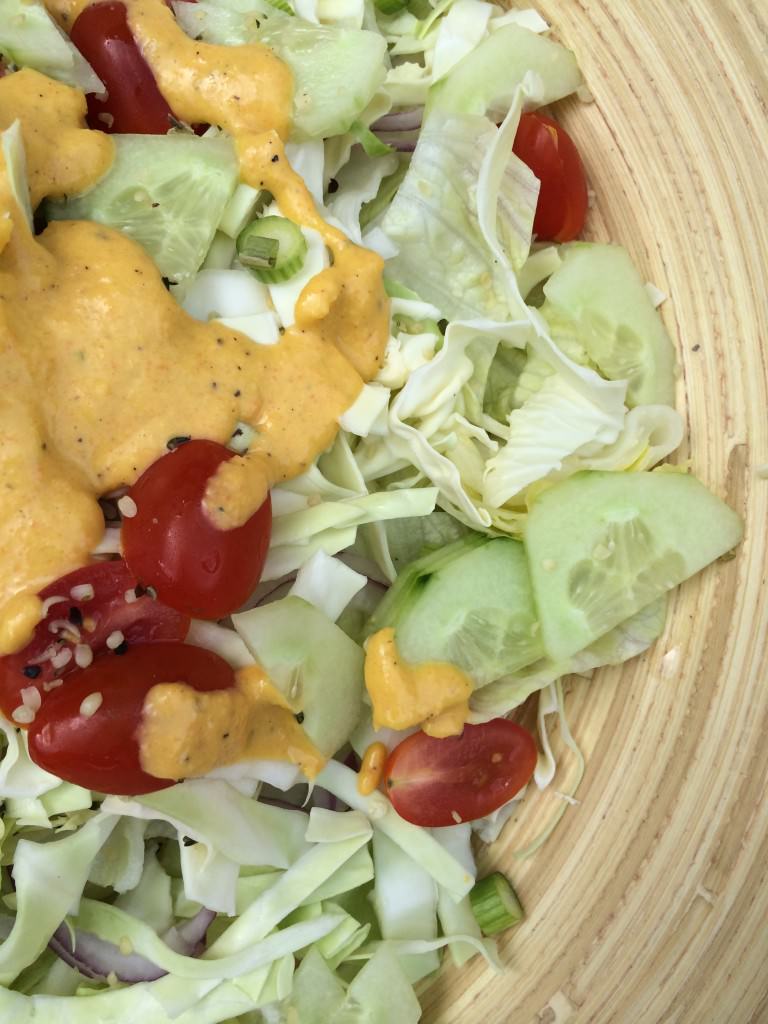 So I now  make a big jar of this dressing with a lot of ginger and one with just a pinch of ginger an stock it in the fridge. You can keep this for about one week. It is great with a simple salad, with a tuna salad, with a chickpea salad….

My favorite dressing
If you are not going to eat it all, just use half of the ingredients. This is enough to fill out a big mason jar. Most supermarkets sell the below listed ingredients nowadays, you can find it with the 'exotic' ingredients such as sushi rice and wasabi. The miso paste is the only ingredient you have to buy in a specialized shop (bio or Asian foodstore) but you can keep if for a long time in the fridge and you can use it to give some extra taste to soups, sweet potato puree or to make the famous miso glazed black cod. A lot of options.
Ingredienten
• 2 large carrots peeled and shredded
• 3 tbsp white miso (you can buy this at Bioplanet and Delhaize and in your local bio shop)
• 2 tbsp mirin
• 40 gr (or about 3 cm) fresh ginger peeled and grated (you can use less)
• 1 small shallot, peeled an cut in large chunks
2 tbsp honey or sugar (I prefer honey)
4 tbsp rice vinegar
8 tbsp plant based oil (no olive oil here! I use plain salad oil or Isio4 oil)
3 tbsp roasted sesame oil
5 tbsp water
Werkwijze
Mix all the ingredients in a blender until smooth. Serve chilled with a salad or with shredded cabbage (the only way the kids wanted to eat cabbage is with this dressing, figure this??).
Adapted from the recipe by Gwyneth Paltrow.