Last week I was invited for a cosy Indian Summer Dinner in Antwerp hosted by Loma Larga.
The setting was really beautiful: a long table by the water beautifully decorated with autumn colored flowers.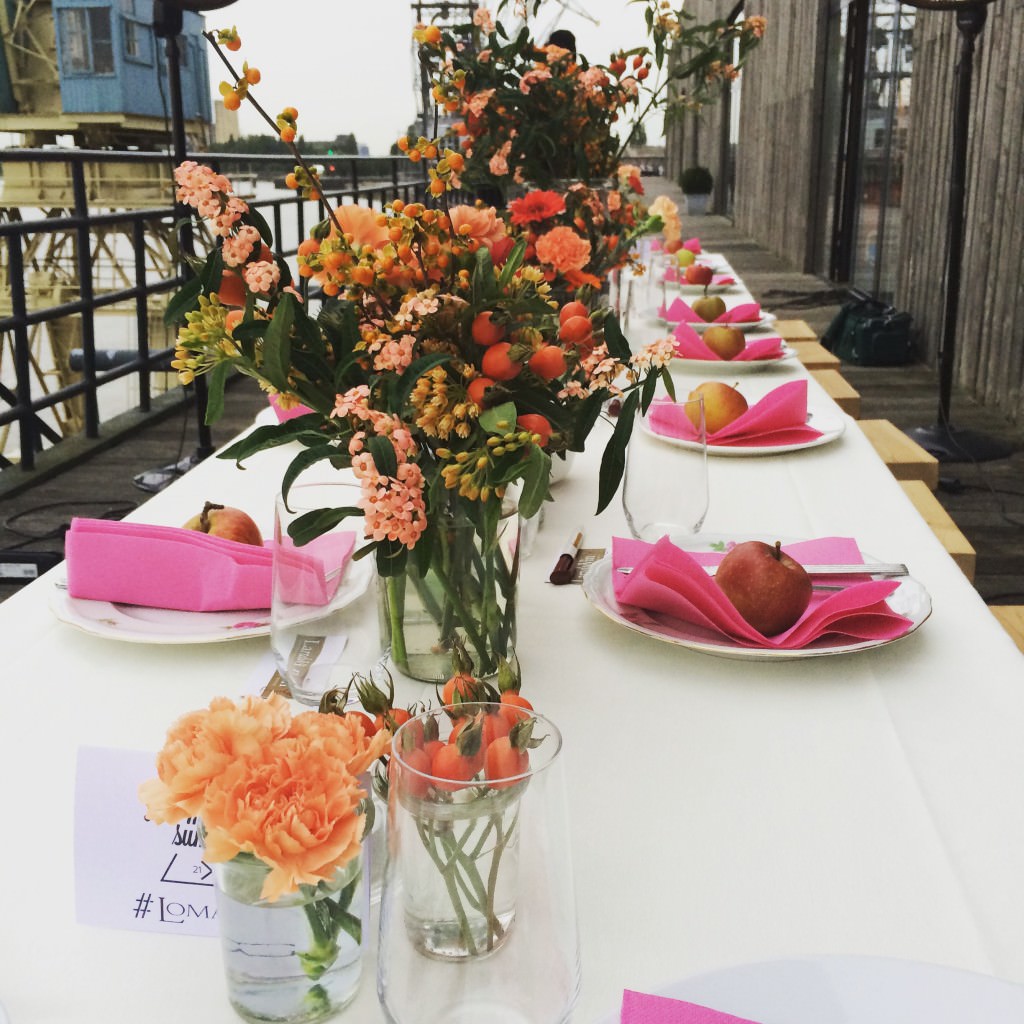 It was lovely to chat with fellow bloggers and to meet new bloggers. I had a great time chatting with Iris, Bart, Evy, Nele , Nathalie and Jens ….
Evi,  who was diagnosed with lactose intolerancy a couple of months ago even decided to prepare one of Must Be Yummies recipes and blog about it. How cool is that? We also planned a next get together to visit our hosts new wine bar. Soon more on this new hot spot in Antwerp.
Back to the dinner…..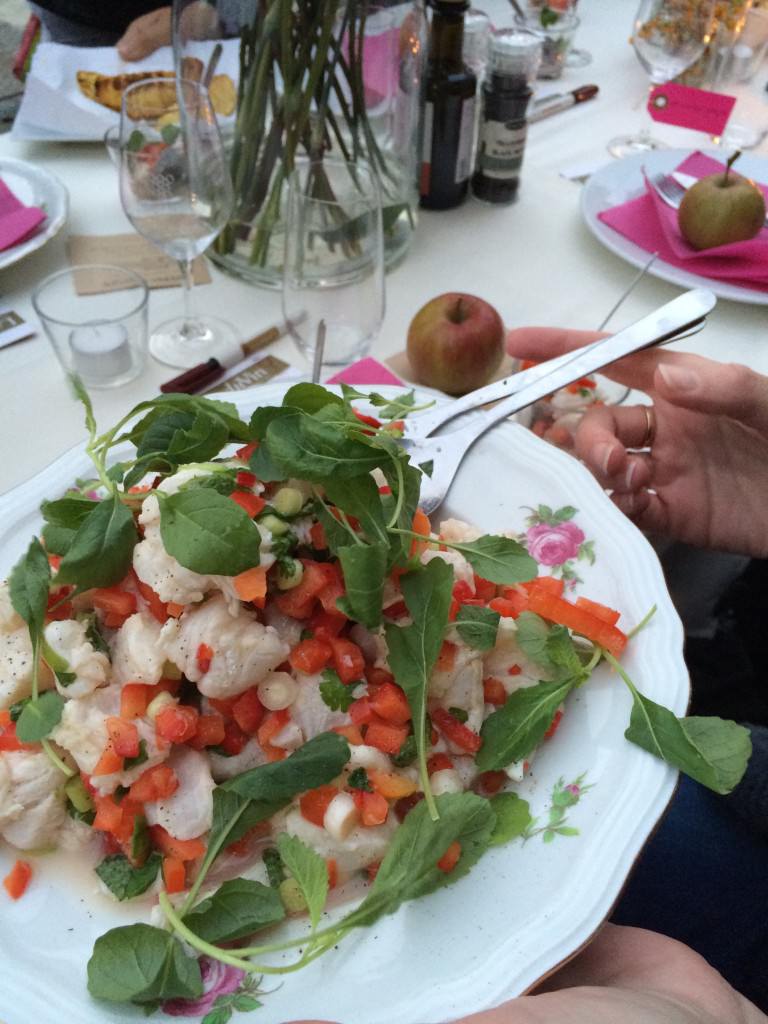 Koen Maenhoudt from L'Art Du Vin was there to give us some more information on Chilean cold climate wines and to lead us through a great wine tasting. The chef on duty was Florence Atlas – she has a really nice blog– who prepared a Latin American inspired food fest that matched the wines.
We started with a very fresh and light white wine the Lomas Del Valle, a Sauvignon Blanc that paired excellently with the white fish ceviche. A nice start…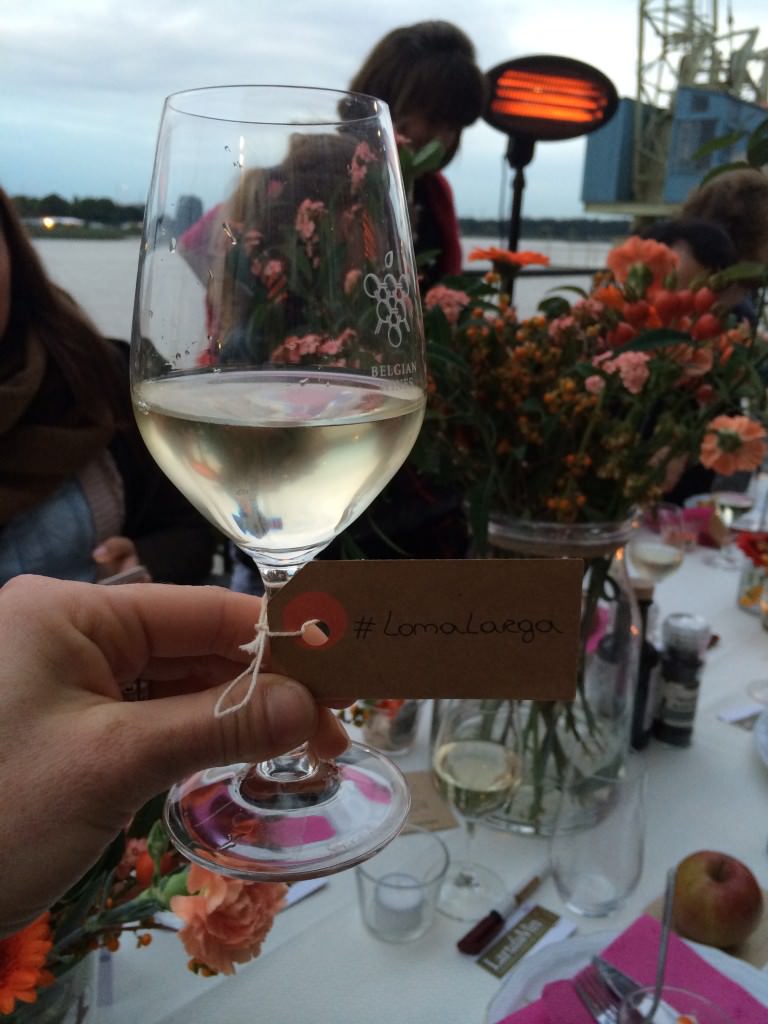 The second wine we tasted was a Chardonnay – Loma Larga, which was kept in wine barrels for 6 months for ageing. The taste was smooth, rich and elegant. We ate an empanada with this beautiful wine (hmmm can you tell it was my favorite?).
The rain was setting in but before heading inside we quickly tasted a fresh and elegant Pinot Noir – Lomas del Valle. This wine is a nice and tasteful red wine, excellent for hot summer nights as you can serve this wine fresh.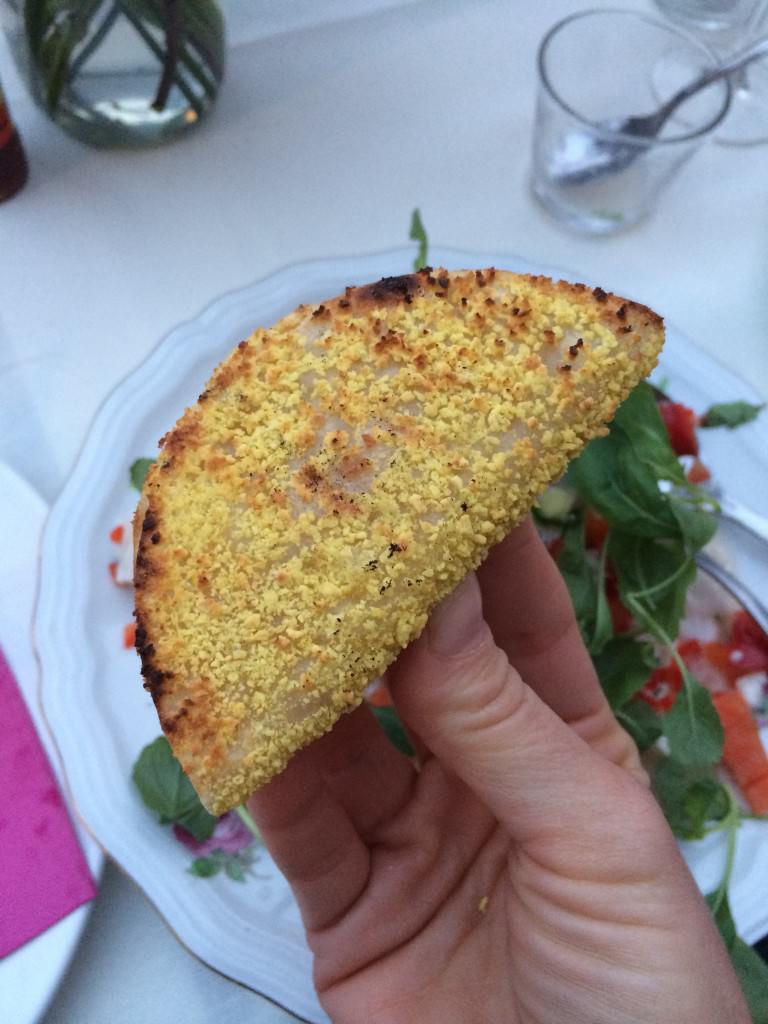 After we went inside it was time for the main course, a nice lomo paired with some salads and a Loma Larga Merlot. This wine has an intense ruby color and has a pleasant and supple taste with an even better finish.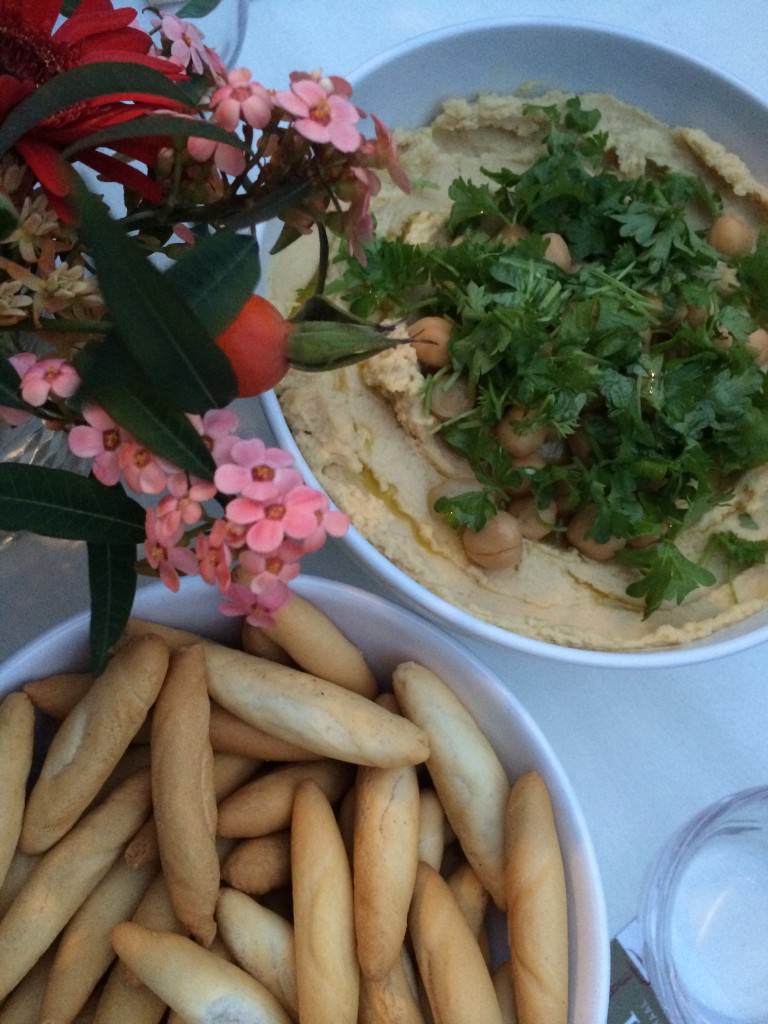 After dessert we tried a Rapsodia, my god this wine calls for a hot winter's night, an open fire and some jazz. Really…I will definitely order some of these bottles for date night. A dark ruby color, a rich nose and an even richer mouth: crips and tarty.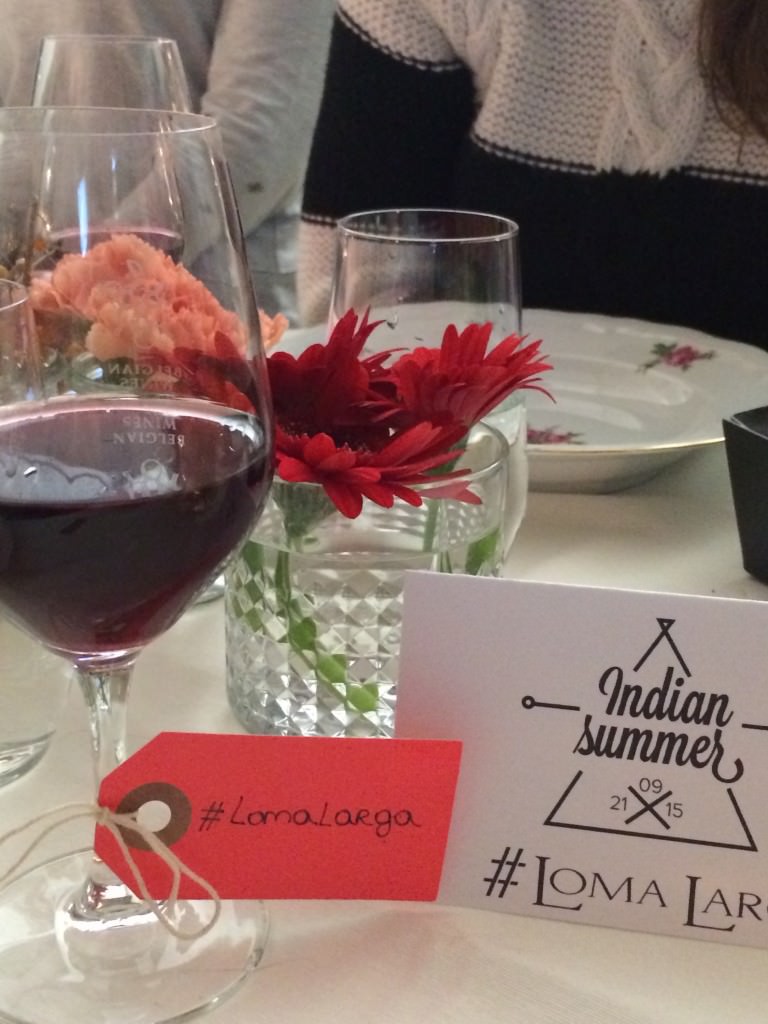 I had a great night and I found it really hard to leave some of my glasses half empty, these wines were all really balanced and each one of them special in its own way. I am not a 'connoisseur' but merely a wine lover and I must say I loved these wines.
Thanks again Florence and Koen for the great food and drinks.
A special thank you to Lisa and Jense for your hospitality, this was an evening to remember (and to repeat hint hint).