A lot of new great food related places have opened recently in Antwerp.
Al lot of them are in the vibrant neighborhood of "t  Zuid" like the Kippenboetiek (the name says it all I presume), Les Tartes de Françoise where you can now just eat the delicious tarts and cakes instead of ordering online and Charlie's a nice coffee bar where you can have a gluten and dairy free breakfast.
Last week HNGRY opened in the center of Antwerp, a new food store where you can shop according to recipe and not according to ingredients like in a 'classic' food store. Worth a visit…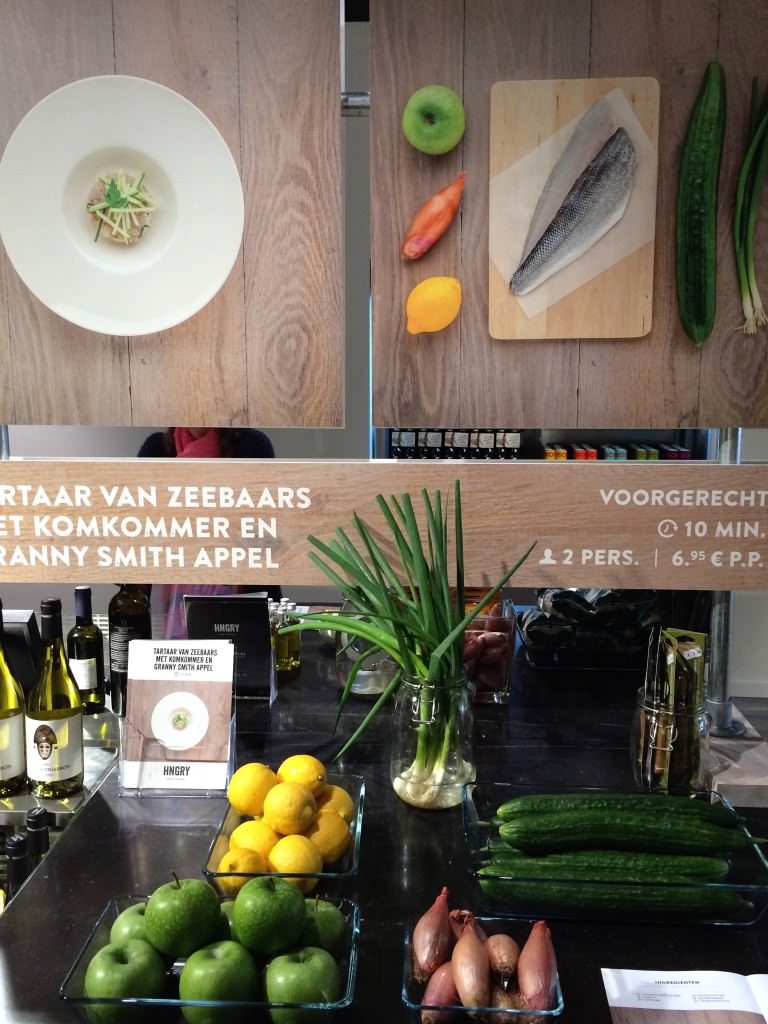 Thierry Peeters, founder of HNGRY saw the idea for his new store in Berlin and thought Antwerp was ready for his kind of shopping experience. The store is divided in recipe stands where you can find the recipe as well as all the ingredients and beautiful pictures of the ingredients and the finished recipe. All very clear, clean and easy – a nice inspiration. When you enter HNGRY you can choose from all the food stands, you can browse the recipes and decide what you will eat. You then fill up your shopping cart with the prepared and pre measured ingredients and you can choose a nice wine or even some coffee and sweets for dessert. A one stop shop for a nice dinner for two.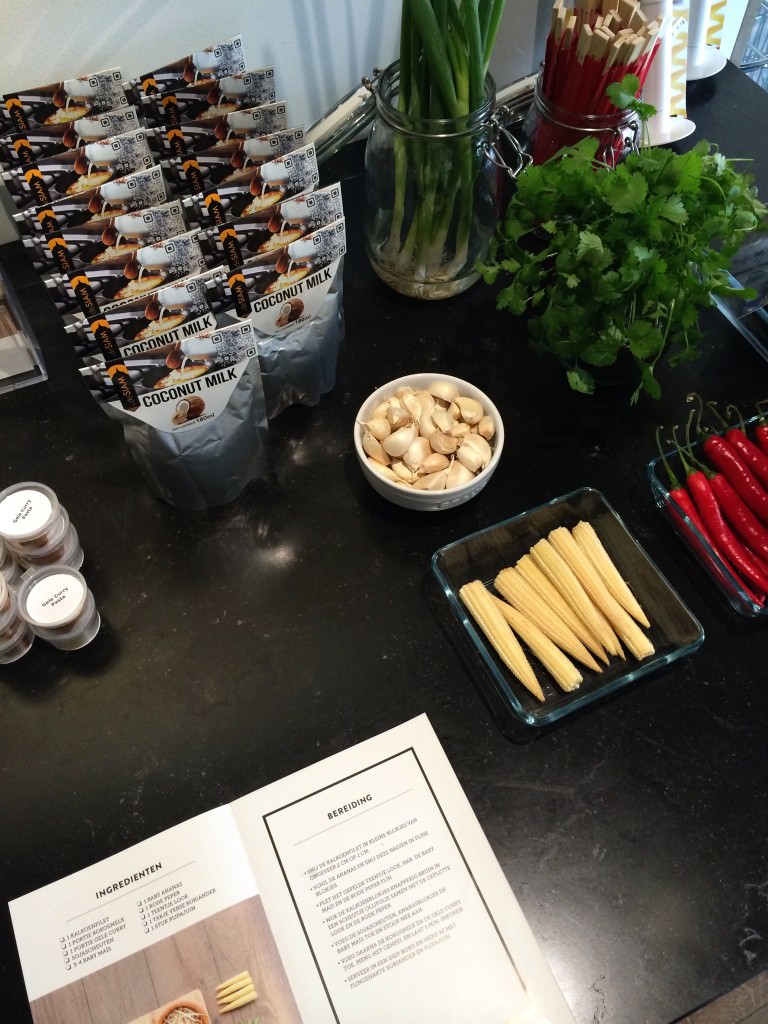 The advantage of this concept is that waste is reduced to a minimum since every ingredient is precisely measured for two people. So no more buying a kilo of carrots, or a  whole cauliflower if you only need a quarter no leftovers from pasta or rice noodles….You can find recipes for different dishes: meat, fish, vegetarian and soon HNGRY will also propose deserts and starters.
The prices range from 5€ pp to 10€ pp.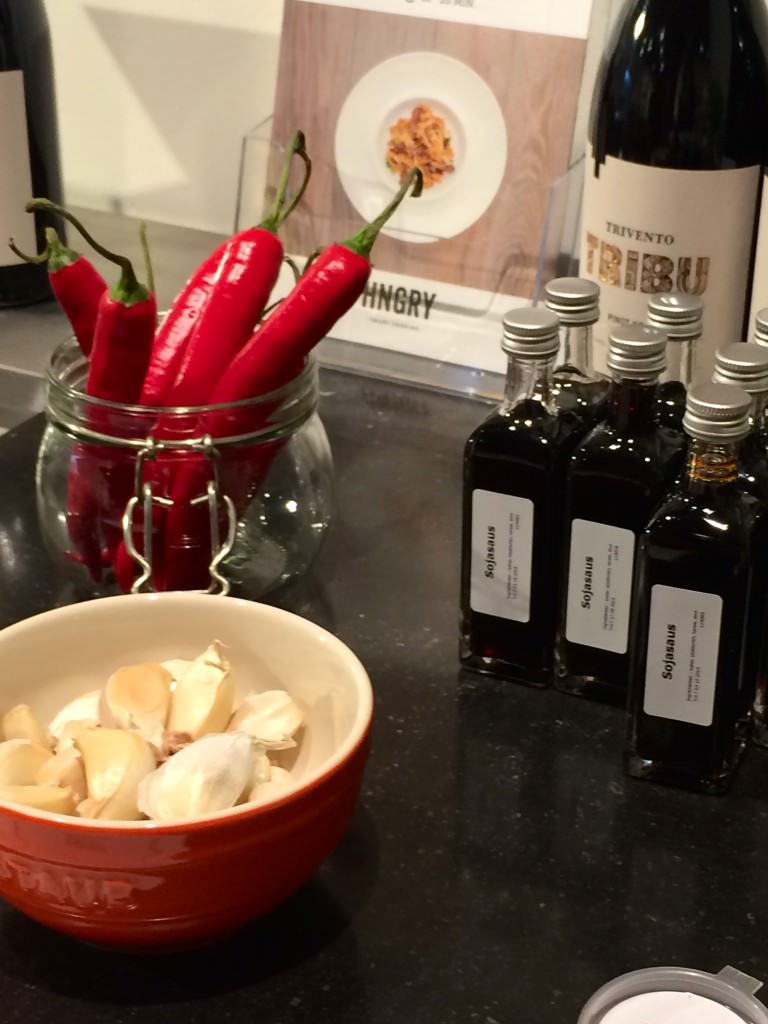 HNGRY also sells kitchen tools, cookbooks and delicacies such as Sal de Ibiza. For this alone HNGRY ranks high on my top food store list because ever since our trip to Ibiza me and my family get an instant holiday feeling whenever we use these beautiful turquoise bins of salt.
HNGRY 's target are the busy city dwellers who don't always find time nor inspiration for extensive cooking but who like to eat healthy and fresh foods and get to find new inspiration by visiting HNGRY.  This way they  can make something out of their comfort zone like  usual penne carbonara, Caesar Salad or veal with vegetables, recipes they master completely and are quick and easy to prepare but a little bit boring after a while. The concept isn't meant for the experienced hobby chef but for those who want a quick and fresh dinner whilst experimenting once in a while with exotic cuisines such as Thai of Italian without having to buy a liter of fish sauce or a whole package of rice papers, this is an ideal concept.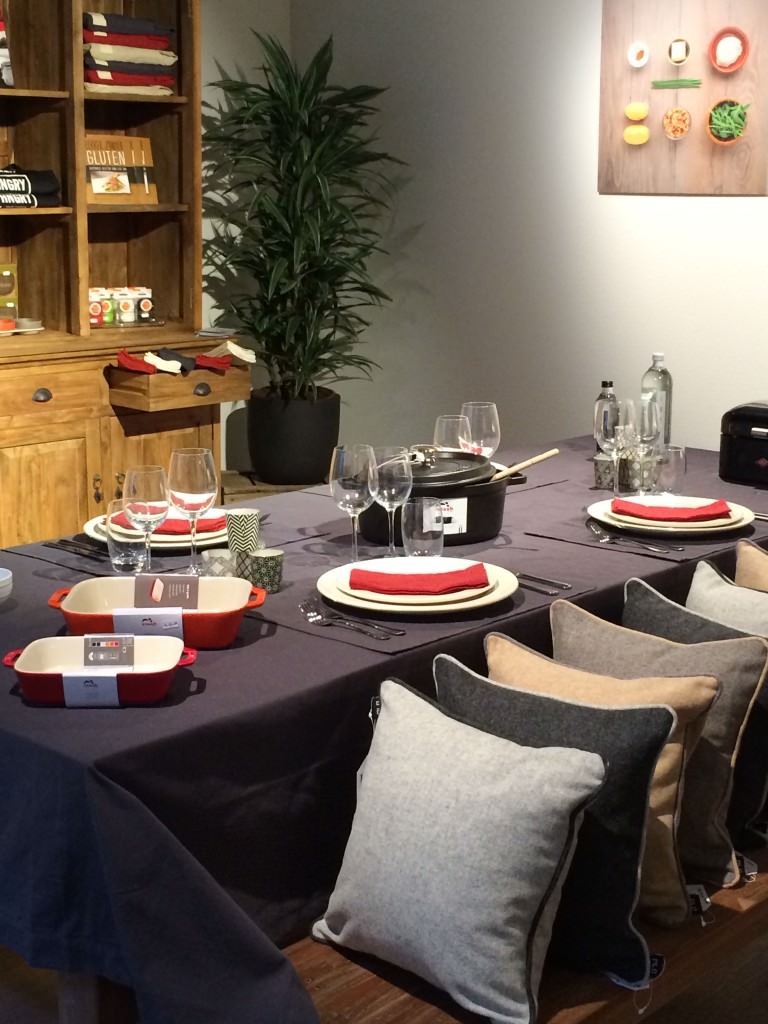 HNGRY works with fixed suppliers: meat from De Laet & Van Haver, fish from Verbiest and thee and coffee from Javana in Bruges. A lot of quality and yummie food! They even have gluten gree potato chips: tried and tested -> yummie!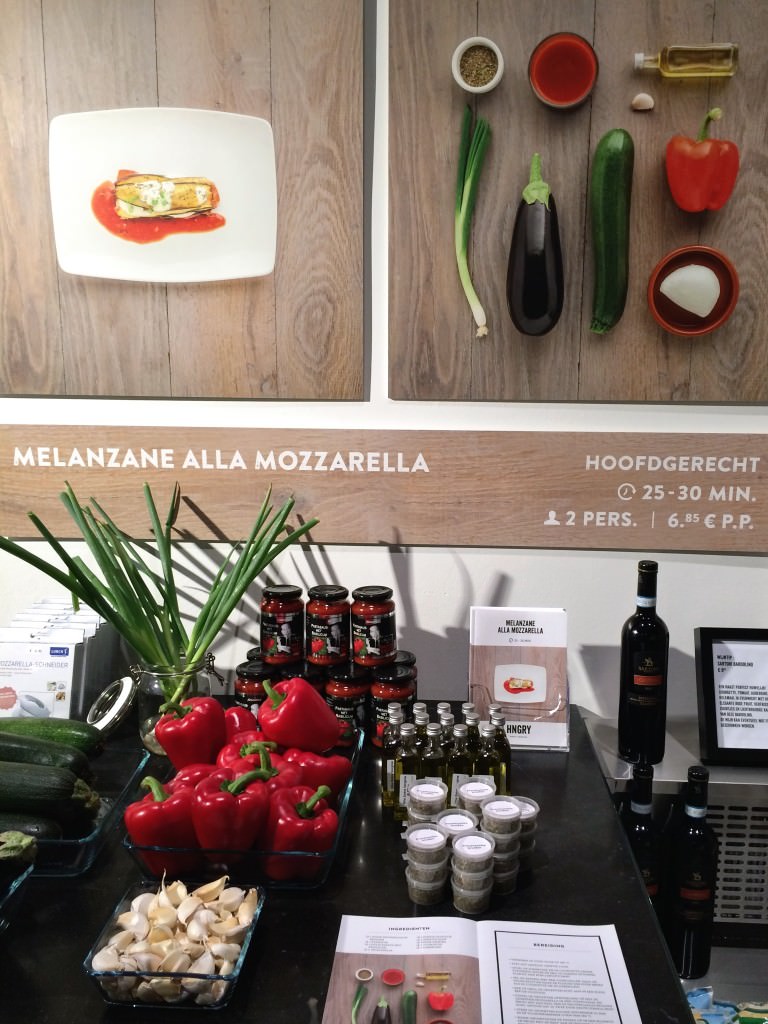 Great concept!
HNGRY – Kleine Markt 14 – 2000 Antwerpen – openMonday through Saturday 11am  to 7pm
www.hngry.be