As promised last week here you find some more great addresses we have discovered in Ibiza.
We wanted to dine at some of the famous fish restaurants like Es Torrent, but due to the weather circumstances we decided against this.
The first night we dined  at San Antoni where my husband really wanted to visit Café Del Mar 'for old times sake'. What a disappointment this was…Overpriced mega touristic bar and no beach. We imagined it differently. We had dinner at Mint, nice view, cheap (for Ibiza standards) but good food and really fun for people viewing: we saw the most hilarious groups of tourists pass by as well as dancers from various clubs inviting tourists to visit the club that night.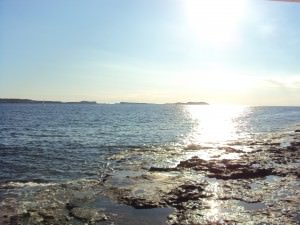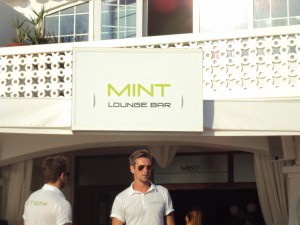 The second night we dined at La Paloma, a great restaurant located in the little village of San Lorenzo. You will find a very relaxed atmosphere here. No stress, time to relax and enjoy a nice casual meal surrounded by orange trees. Don't expect special en fancy cuisine here, you get honest, fresh ingredients here, service can be a little slow but with a smile. The interior is really cute, a lot of brocante, old pictures from the family and a lot of candles and flowers. Honest price for honest food but watch out when you order a mint tea for dessert because we got lemon balm tea instead. I guess in the dark the leaves looked alike?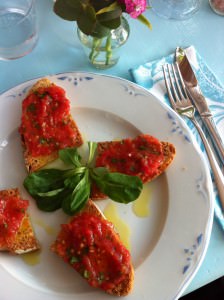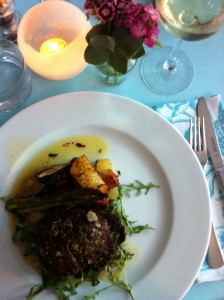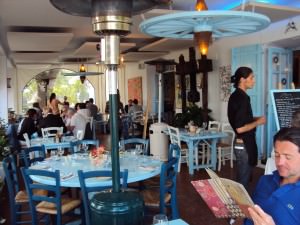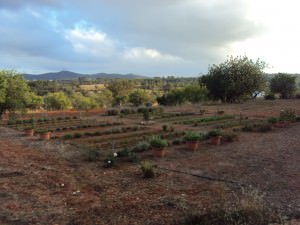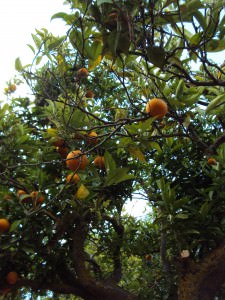 On our last night we were supposed to dine at Es Torrent but due to the non-stop rainfall we had to find another restaurant. By accident we discovered a great little bistro in the town of Santa Gertrudis called La Plaza. A nice bistro "St Tropez" style opened last November by a Belgian family. We had a nice dinner there at the open fire and when the weather permits they have a great terrace and garden where you can dine. Some nights they even offer live piano music! French cuisine for reasonable prices and the kids…they played out on the main square of Santa Gertrudis and watched the most beautiful rainbow.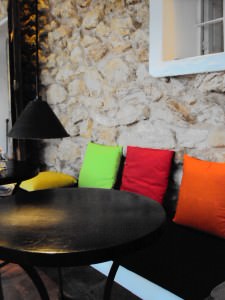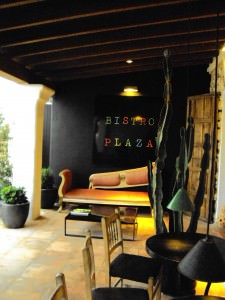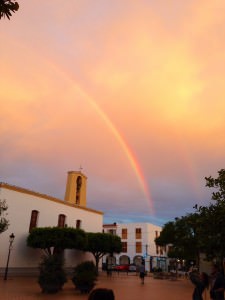 When you are in Ibiza you must visit the old center of Eivissa town, it reminded my boy of Nassau and the pirates. Really nice walking, cute shops and by far the best ice cream I've tasted lately at Gelato Ibiza: cinnamon lime ice cream: delicious.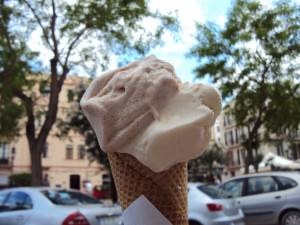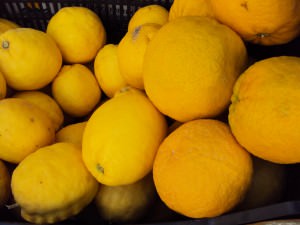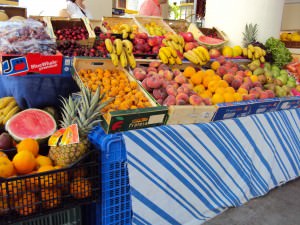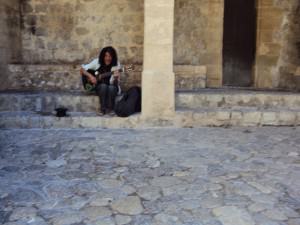 We also visited the famous hippie market of Las Dalias on Saturday in San Carlos. If you go there don't bring a stroller and go there early in the morning because it get's crowded. You'll find lots of souvenirs there: beachbags, bracelets, beads for your hair, little statues…..Very touristic but hey if you visit Ibiza for the first time I think visiting a hippie market is a must do. Honestly I don't think I will go back there. Been there, seen that kind of thing you know….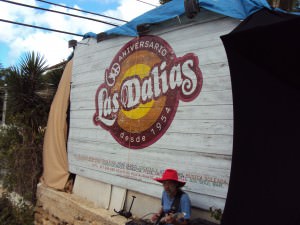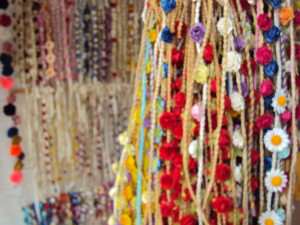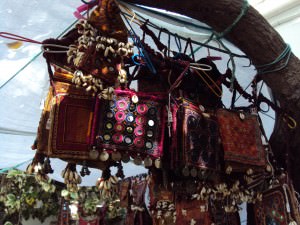 I do have some beach clubs and restaurants on my "to visit and view" list for next time:
A real ibiza sunset without the clouds
Atzaro Beach Club
Es Torrent
Ex Carcu
El Chiringuito (the one close to San Antoni, really difficult to find in a little creek but apparently fantastic views and food)
If you have other tips for us, please let me know!
Note: the supermarkets in Ibiza offer a wide variety of gluten- en dairy free and vegan products, also in restaurants it is quite accepted and common to ask for gluten- or dairy free dishes.
A lot of aboves pictures were taken by Mr Mustbeyummie junior. He really liked 'working' for the blog, cute no?