I bought such a large pumpkin and roasted it for puree so now it feels I just seem to never run out of it. I even have another portion stacked in the freezer.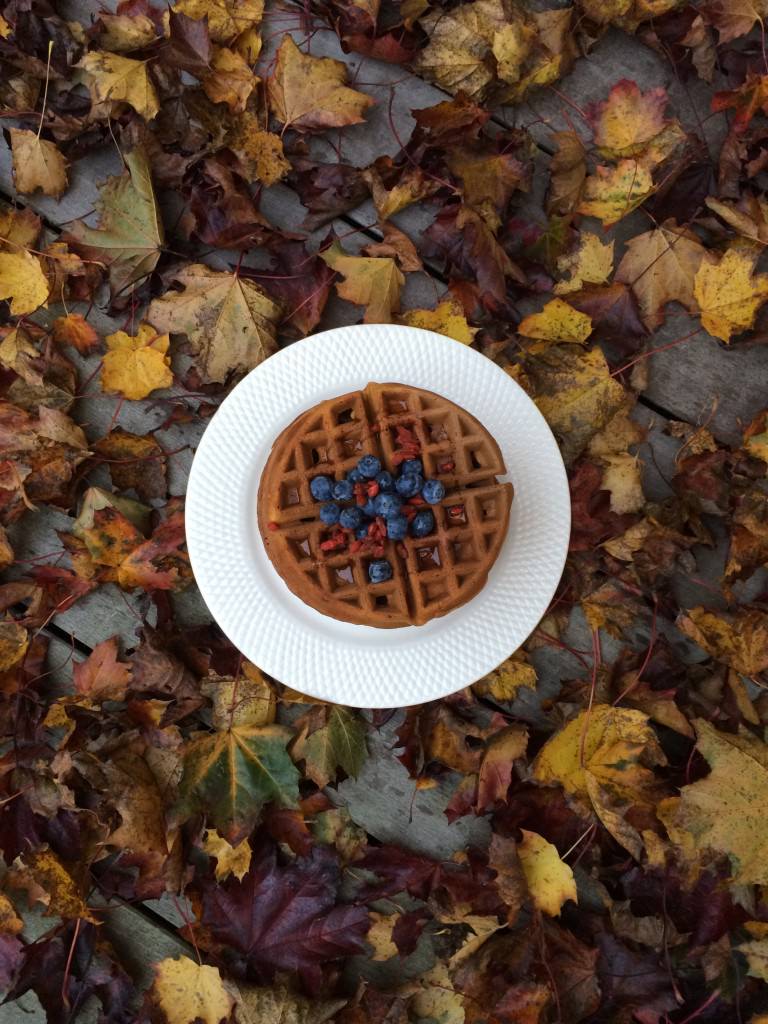 I'd like to share one more pumpkin recipe with you. We've had cupcakes and empanadas but what about waffles?
I have seen a lot of pumpkin waffle recipes and pictures on blogs and Instagram but never really tried it out, until last week. Still some pumpkin puree left in the fridge and no gluten free breakfast at hand. We were out of granola, granola powder, oats and gluten free bread. I really had no time at hand and then my Kitchenaid Waffle Iron comes in handy.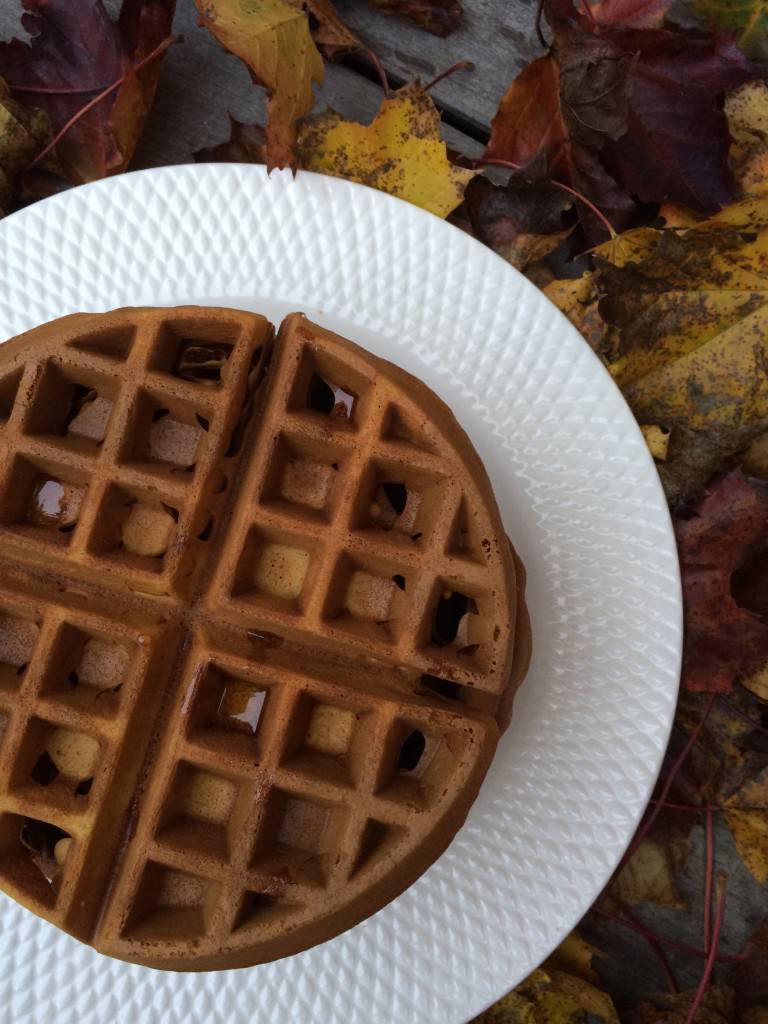 While the iron was heating I whisked together a gluten free pancake mix from Albert Heijn (you can make really thin pancakes with this mix, easy peasy!) with the pumpkin puree, eggs and almond milk. Added some winter spices et voilà….crispy pumpkin waffles. They were really good, light crispy and tasty. You have to eat them right away because you really can't reheat them, they become to dry.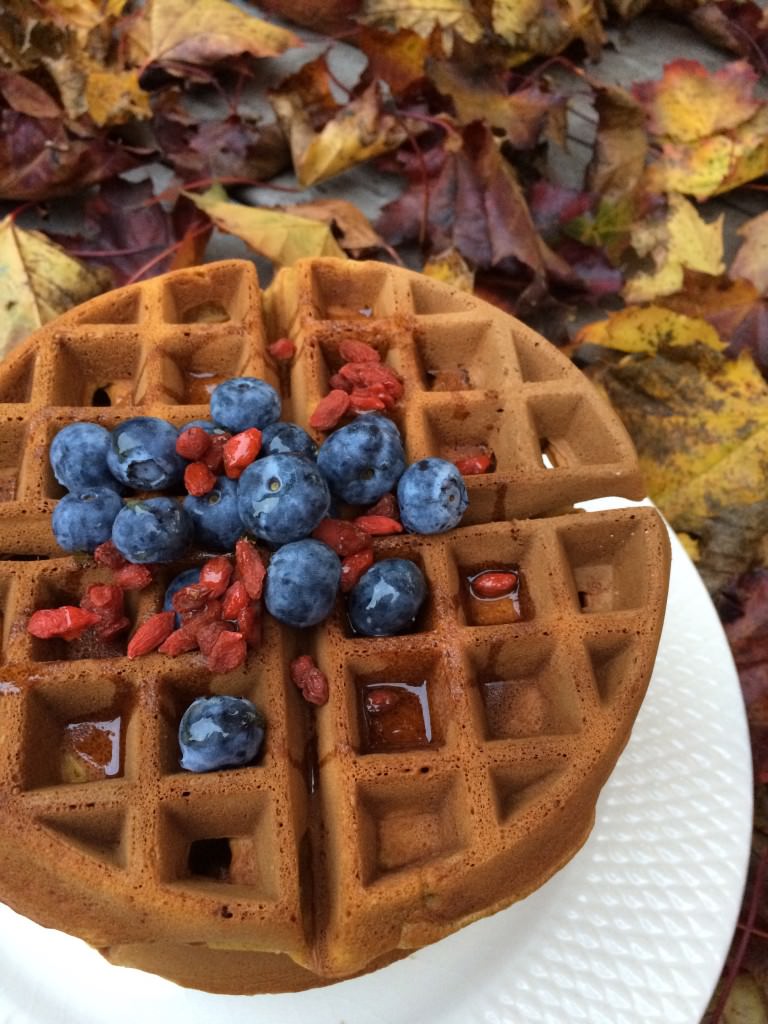 In 10 minutes we were enjoying these yummie waffles…topped with blueberries and goiji berries and some maple syrup. A real autumn breakfast.
What are you waiting for…. off you go and bake yourself some pumpkin waffles.

Pumpkin Waffles
Ingredienten
1 package Albert Heijn Gluten free pancake mix
800 ml almond (or other plant based milk)
200 gr pumpkin puree
4 eggs
½ tsp ground cinnamon
½ tsp ground ginger
1 tbsp vanilla sugar
2 tbsp vegetable oil
baking spray
Werkwijze
Preheat your waffle iron.
Mix all the ingredients together.
Grease the waffle iron with the baking spray and start baking your waffles.
This is enough for 4 large waffles.