I hope you all had a great Halloween yesterday!
Since I still had a lot of the roasted pumpkin puree from my Halloween pumpkin cupcakes so decided to try out some other recipes like pumpkin ginger miso soup and these empanadas.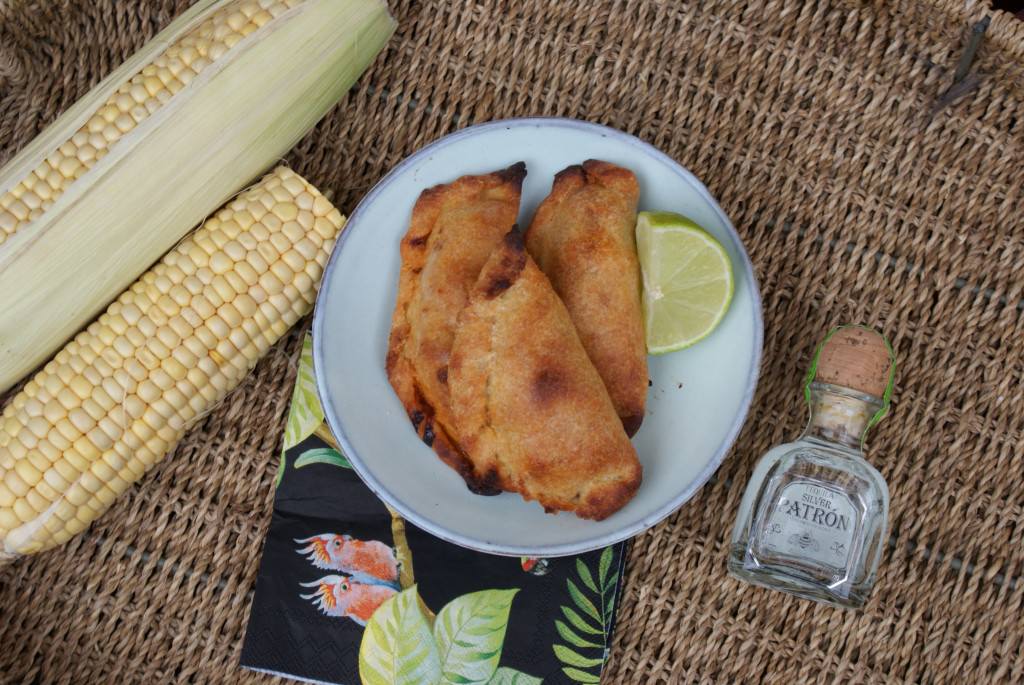 During the blogger's dinner a couple of week ago I had empanadas for the first time and I have been playing with the idea to try out a gluten and lactose free recipe ever since. Now here it is.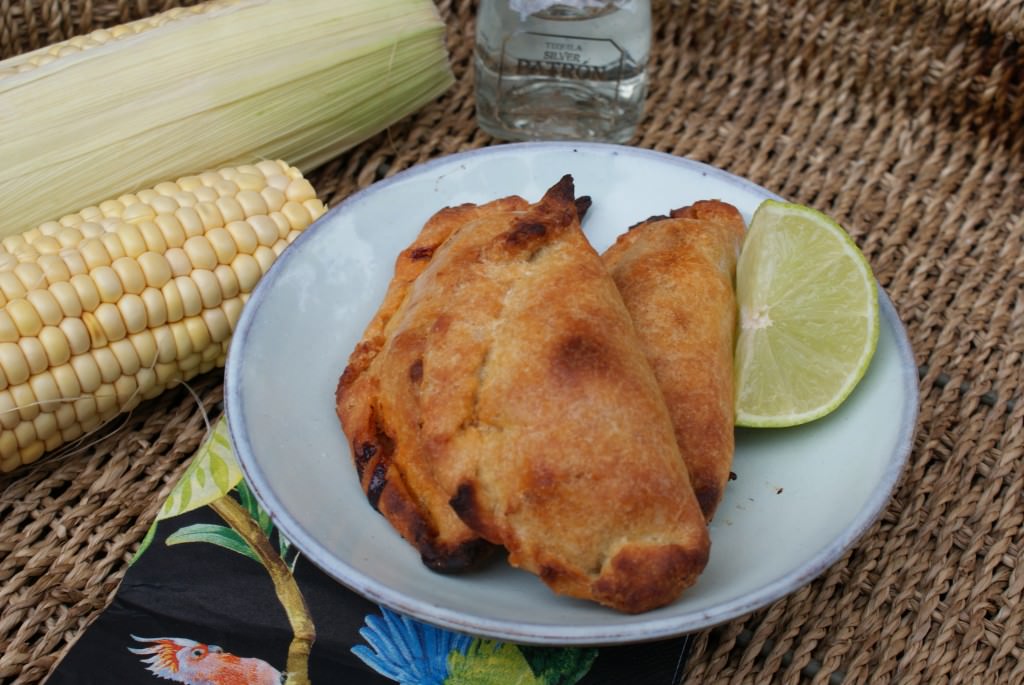 The first try out wasn't all that and I think it was due to the gluten free mix I used. The empanadas had a nice texture but didn't have a lot of taste. So no more Schär mix for making empanadas. I still had a package of Bob's Red Mill Gluten Free All Purpose mix that I bought in New York last year and oh boy this mix was so much better. The dough really tasted nice – a little nutty – probably  because of the usage of garbanzo bean meal. If you can get your hands on this mixture, do so even if you don't have to eat gluten free it will give an extra touch to your empanadas.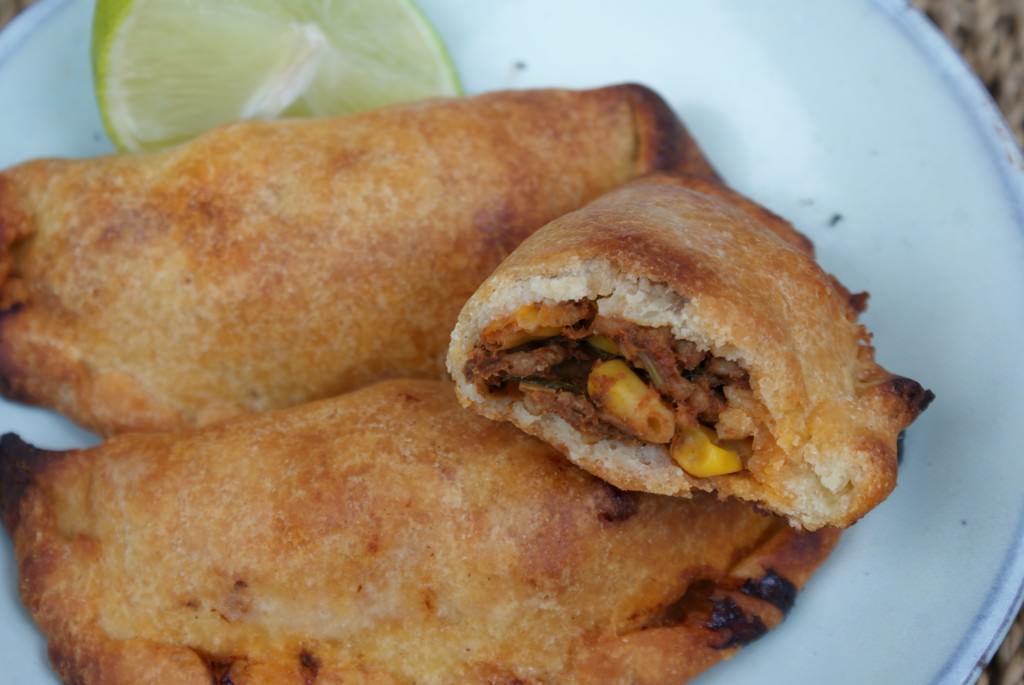 You can add whatever you want to the filling: tuna, meat, poultry, vegetables…. I have prepared these empanadas with a spiced pumpkin filling and another version with a veal and corn filling.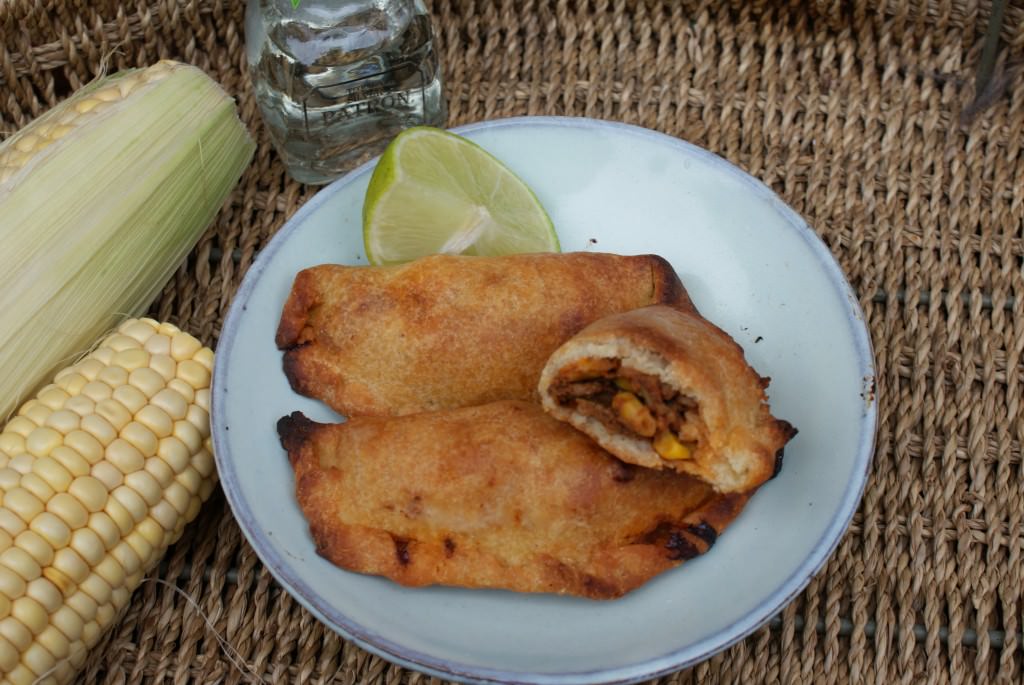 Empanadas
These empanadas are perfect to make on a Sunday afternoon. Prebake them for 10 minutes and then freeze them for later use. Or eat them right away as we did. You can make small bite size empanadas as an appetizer or larger one to serve with a salad. Great bites to serve with a frozen margarita or a good glass of wine.
Ingredienten
For the dough:
500 gr (gf) flour + 2 tsp xanthan gum if you use gluten free flour and if your mix doesn't have his already
2 tsp salt
3 tbsp granulated sugar
200 gr lactose free butter or margarine
2 egg yolks (keep the whites to make pavlova's or freeze them for later use)
200 ml water (I always use filtered water from my Brita pitcher)
For the pumpkin filling:
200 gr pumpkin puree
1 tsp ground cinnamon
1 tsp ground cumin
1 tsp ground ginger
1 shallot, peeled and chopped
a pinch of salt and black pepper
For the veal and corn filling:
2 onions, peeled and chopped
1 small can of corn
200 gr minced veal
2 tbsp tomato puree
½ tsp pimenton or peperoncino (or paprika powder)
½ tsp ground cumin
juice of ½ lime
handful fresh chopped cilantro
5 tbsp filtered water
oil for searing
1 egg yolk + 2 tbsp water for brushing
Werkwijze
Start by preparing the dough because this needs to rest in the fridge for an hour.
Mix all the dry ingredients slowly with your kitchen robot (use the special dough mixer) and then add the butter (room temperature) and the eggs. Mix well and then add half the water and mix again. You will need a moist but firm dough. If necessary add some more water.
When you have a big ball of dough wrap it in plastic foil and then let it firm some more in the fridge (min 30 minutes, max 1 hour).
In the meanwhile you can start by preparing the fillings.
Pumpkin filling: . Sear the shallot for about 7 minutes until tender and then mix all the ingredients together and taste to see if it needs more salt or spices. Set aside.
Veal and corn filling: sear the onions for 10 minutes and then add the veal. Bake this until the meat is ready and then add the corn, tomato puree, water and spices. Let this simmer for about 5 minutes and then add the fresh cilantro and lime juice. Taste if it needs more seasoning and when approved set aside.
Preheat your oven to 220°C.
If you bake gluten-free then you know how fragile the dough can be, so enlist in some help. Place plastic foil on the counter to help you roll out the dough. Also, place a sheet of baking paper on your baking sheet so you are ready to go.
Take the dough out of the fridge and start by making little balls (golf ball size).
Take one ball at the time and roll this out. I do this by covering it with some plastic foil and using my fingers to flatten the ball and make nice round of dough. I try to flip the disc over a couple of times to make sure it doesn't stick to the plastic foil.Check out the pictures.
Put 3 - 4 tsp of filling in the middle of the dough and gently cover the filling and tuck in the ends. I still have some work in this area. I'll keep on practicing.
Repeat these steps until you are out of dough and filling. You will probably have too much dough but this gives you the opportunity to practice and mess up a little bit in the beginning.
Before you bake the empanadas brush them with the water egg yolk mix.
Bake for 15 to 20 minutes.
Don't eat them right away because they are hot hot hot!!! Steaming on the inside.
Enjoy!