This is by far the freshest salad that I have prepared all summer. Perfect for those late hot summer days.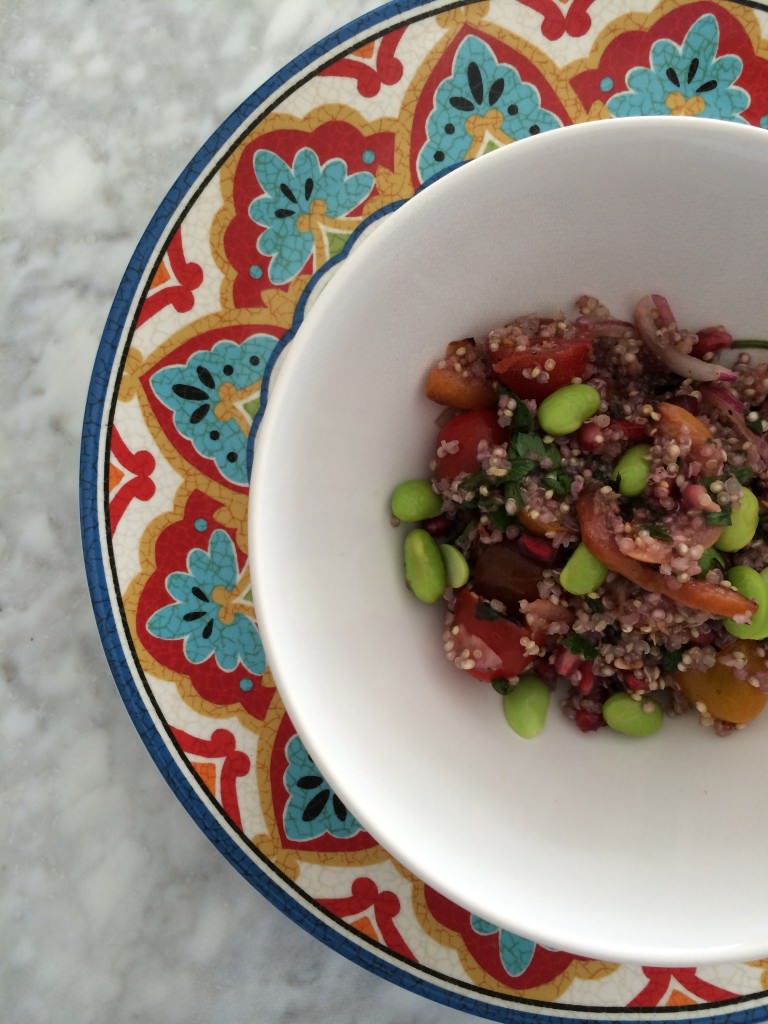 Fresh herbs, roasted lemon, cherry tomatoes, pomegranate, edamame and quinoa. That's all it takes!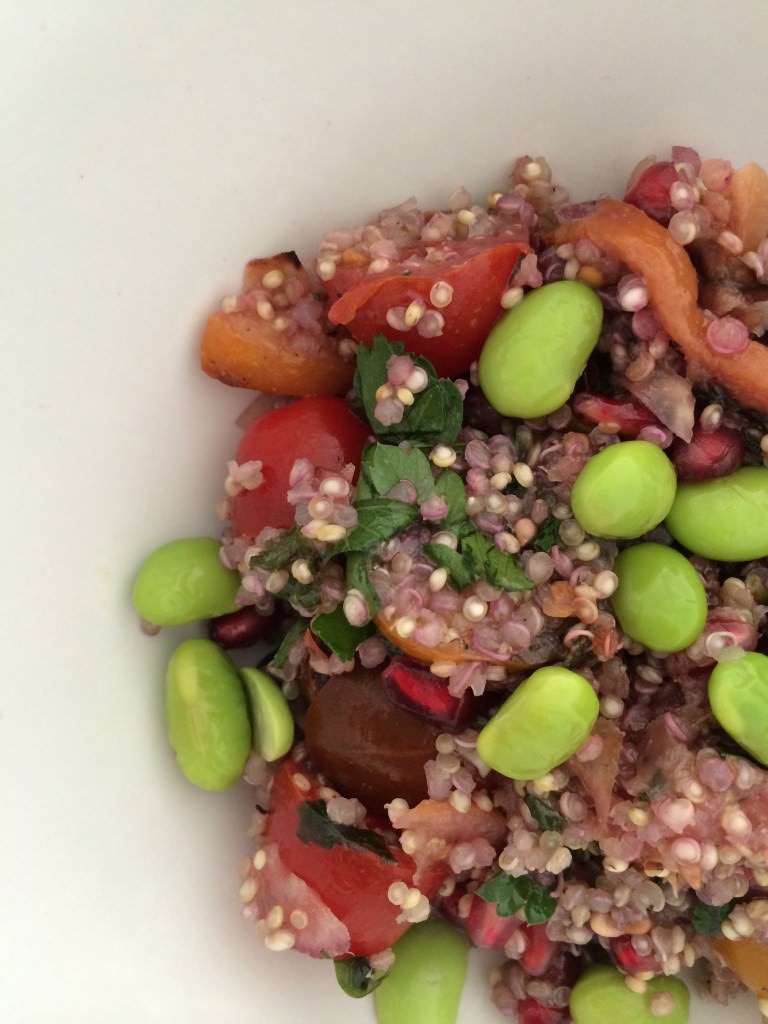 Next week I have to start food prepping for school luncheons again and this was a success with the kids so I'll certainly be preparing this.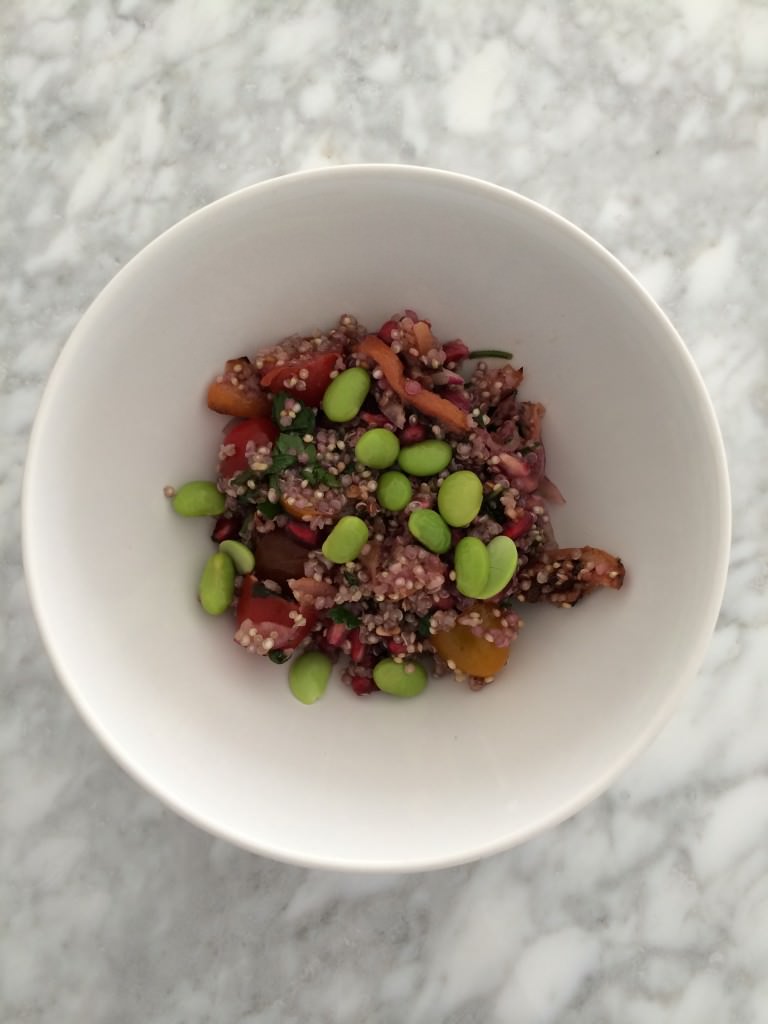 Tomato salad - lemon - quinoa - edamame
Ingredienten
- 400 gr cherry tomatoes, diced
- 1 pomegranate - just the seeds and the juice
- 100 gr cooked edamame beans - you can now find them at Albert Heijn, Delhaize and Carrefour already cooked
-+/- 20 gr fresh mint leaves, chopped (1 handfull)
-+/-20 gr flat parsley leaves, chopped (1 handfull)
- pepper and sea salt
- 1 lemon
- 1 tsp sugar
-400 gr cooked quinoa
Werkwijze
Start by preparing the roasted lemon.
Preheat your oven to 180°C.
Cut your lemon in very thin slices.
Heat a pan with water and when the water boils add the lemon slices for 1 minute.
Drain the slices and let them cool down. Put them in an oven pan and sprinkle with some fresh sea salt and the sugar. Let the lemon slices roast for 20 minutes and then let them cool down.
If your quinoa is not cooked yet, now is the time to start cooking it.
When the quinoa and lemon slices are cooled down, whisk all of the ingredients together in a big bowl. If you want to eat the salad later wait until the last moment to add the pomegranate and edamame beans. If you don't do this your salad will color pink. Maybe a nice incentive for little girls? Princess salad? What do you think?
Enjoy!
Based upon recipe by Yotam Ottolenghi Plenty More